AI, Emerging Tech & The Future
About Me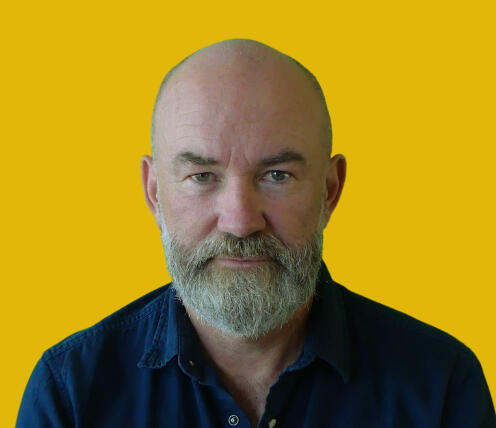 AI disruption is happening now, and it's happening fast. The winners will be those that stay close to every new development and adapt to the new ways of working. The losers, well, they didn't listen, did they?Follow me as I make sense of it all and give YOU the tools, tips and tricks to supercharge your career, productivity and life with AI.
My name is Rick Huckstep.
My goal is to make you the smartest person in the room.
100k Followers On LinkedIn!
Technology Advisor | Digital Futurist | Keynote Speaker
---
🗣️Things People Say
"Thanks Rick - I am enjoying the newsletter. Keep up the great work", James Berkeley, MD, Ellice Consulting
"thanks a lot for always sharing your tips and tricks Rick!" Dr. Martha Boeckenfeld, TOP 100 Women Of The Future
"This is one of the few newsletters I subscribe to and it is well worth a read." - Graham Spriggs, Consultant
"it is always fun hanging out with you," Daniel Schreiber, CEO, Lemonade
---
🤔Wiser! Newsletter
15k subscribers get Wiser! every week, the AI newsletter about the technologies shaping tomorrow's digital world.
Get Free Weekly Insights and
Claim Your eBook "The Beginner's Guide to ChatGPT"
---
🎙️Big Tech Little Tech Podcast
Big Tech Little Tech is my fortnightly podcast co-hosted with Shaun Weston. In each episode we make sense of what's happening with a not so serious break-down of the latest trends in business and technology.
Listen To Every Episode Here ⬇️
---
📽️YouTube Wiser! Channel
Check out my Wiser! YouTube channel for all things AI, tech & business insights and interviews with the smartest experts I know on all things tech.
Watch The Channel Here ⬇️
---
🛠️Wiser! Resources
Grow Your AI Superpowers
Develop Your AI Wisdom
Learn About Tech Strategies
---
© Rick Huckstep. All rights reserved. All opinions expressed are my own and should never be taken as advice or the basis for your decision making.This website contains affiliates to third party products that, at no cost to you, pay me an introductory fee should you choose to buy their product or service.Contact me: [email protected]