Wiser! #38 (Premium): Amazon has unveiled a clutch of digital smart tech for the home in its pursuit of ambient computing, inc robots, wearables, drones, smartspeakers and AI.
---
Insights: Premium Content
The following article from the Insights Series is exclusive content for paying subscribers to the Wiser! Newsletter. If you would like to read the whole article, check out the options presented at the end of the free preview.
---
Amazon's pursuit to own the "home"
Amazon has just announced a clutch of gadgets, gizmos and new smart tech for the home. Their strategy is to take advantage of the shift to home working and the fact that 82% of American households have an Amazon Prime account.
In the February issue of Wiser! I made this prediction:
Prediction: As more people shift to working from home, expect to see Amazon and Big Tech continue to innovate and move to dominate the home.
Why is Amazon doing this? There are three reasons.
First, Amazon's goal with everything they do is simple. To own the rails.
Which means that everything they do drives users to an Amazon platform.
Second, Amazon wants to dominate "ambient computing". This is where the computer is no longer the primary connection to the Internet. In Alexa and its associated gadgets, Amazon has created a computing platform that is just as important as Windows, macOS, iOS, or Android.
Amazon is on a path to changing the way users do what they've always done in the Internet age. Instead of firing up the laptop and hitting some keys, you open your mouth and speak. "Hey Alexa, order me X, or play Y, or ring Z".
Don't miss out!
Subscribe to Wiser! Premium for exclusive content, deep-dive analysis and unlimited access to the growing archive of insights and information from the Tech Economy.
Click Here.
Third, Amazon already owns a considerable footprint in the home tech market;
Amazon accounted for 23% of the global sales for smart speakers in the first quarter of 2020, which was more than all its competitors. (Amazon)
Amazon's market share for smart speakers in the US was 53% in 2020. (Voicebot)
Around 100,000 smart home devices support Amazon's digital voice control agent, Alexa. (Techcrunch)
Approximately 11% of digital buyers used Amazon's Alexa for online shopping in 2020. (eMarketeer)
Fun Fact: According to Statista, more than 250,000 marriage proposals have been made to Alexa
At an invite-only product launch held on the 28th of September, Amazon unveiled a clutch of updates and new products for the home. Here's the rundown...
---
Astro - the friendly home robot on wheels
Amazon is making a robot for the home. It's a super-cute and loveable Alexa-powered Wall-E called Astro that will eventually sell for $1,449 (day 1 buyers will get it for $999).
The idea is that Astro will follow you around the house like the Jetson's family dog, which was also called Astro. The robot has a touch screen so that you can video chat on the move. And boasts facial recognition so that it will know if it is you carrying the TV out through the patio door (security feature).
The Astro's biggest selling point is a camera that rises up like a periscope to about waist height. Using the robot's facial recognition software, Astro can identify the people it knows. Which means that you could tell it to take something like a bottle of water to someone in the living room. The 3 wheeled robot then uses its camera to locate their face and take it to them.
Astro uses the same tech as automated vacuum cleaners to navigate around the house, although it doesn't actually do any cleaning as it goes (which seems like a missed opportunity to tidy up as you go, which is what my mum always taught me to do).
Astro has three primary functions in the home;
Home security
Monitoring loved ones
A mobile version of Alexa wherever you are in the house
The company began work on Astro roughly four years ago, leveraging different Amazon departments and its acquisitions in the robotics space. In 2012, Amazon acquired Kiva, but this was primarily to develop robots for warehousing functions.
In 2019 Amazon acquired Canvas, a startup that developed a fully autonomous robot cart for home deliveries.
For more on Robots, read this article (you need a Premium Membership for this).
---
Echo Show 15 - a digital pinboard for the family
Basically, this is a smart TV hung on the wall that acts like a pinboard for the home. It will display the family calendar, to-dos, post-its and a host of customisable up to date widgets, such as a weather app or digital clock.
The Echo Show 15 (it's a 15.6-inch flat-screen TV) is the biggest version yet in the Echo range and comes with voice activation, facial recognition and a touch screen. The intention is that families will hang the Echo Show 15 in a prominent place in the home, like the kitchen.
The Echo Show can already play music and radio, and will soon have support for live TV viewing through the Sling TV app. Support for Sling TV will make the Echo Show 15 work more like traditional television.
This is another example of "ambient computing" where the connection to Internet services is not dependant on a computer and keyboard.
---
Custom Sound Detection - AI personalisation
A trio of new AI features will allow users to train their Alexa to listen for specific sounds like a baby crying or your dog's bark. This can trigger Alexa to take whatever action you program it to do. Imagine that you're out of the house and your dog is barking. Alexa can step in and play a recording of your voice or whatever will calm the dog and stop the barking.
For Ring users of the video doorbell, the AI could notice when something has visually changed, like when a door that's meant to be closed is now standing open.
And users will be able to more explicitly direct Alexa to adjust to their personal preferences around things like favourite sports teams or food preferences (if you're a vegetarian like me, you don't want to see steak restaurants when you ask Alexa to find you somewhere to eat).
The new sound-identifying feature builds on something Alexa already offers called Alexa Guard. This feature can identify certain sounds, like glass breaking or a fire or carbon monoxide alarm, and with an upgraded subscription, consumers can even play the sound of a barking dog when a smart camera detects motion outside.
---
Support the Wiser! Newsletter
The Wiser! Newsletter relies on the financial support of readers like you. A combination of paid subscriptions and donations keeps me sustained as I stay up to the all-hours sifting through the fluff to get to the good stuff just for you.
It's very easy to make a small donation using the BuyMeACoffee button below (or the orange button in the bottom right of your screen). Each coffee costs €2 and you can buy as many as you like.
Every coffee is gratefully received and goes towards the running costs for the Newsletter.

---
Amazon Glow for interactive child's play
Glow is an interactive device aimed at families to allow kids to interact with family members and loved ones over video calls. It uses technology to create an interactive, projected space in front of the device to provide a surface for virtual activities, like games, art, puzzles, and to give the feeling of an in-person experience.
The gadget combines immersive projection, sensing technologies and video into a single device. Instead of looking like a TV or tablet, Glow is an 8-inch display that stands up vertically with a projector to create a 19-inch touch-sensitive space in front of the display. This projected space is designed for playing virtual games together, or drawing using digital pens or crayons or sharing a book reading together.  
The Amazon Glow can also do things that combine physical objects and digital play. For example, it can scan the child's favourite toy then turn it into a custom jigsaw puzzle by projecting the digital scan on the flat surface in front of the device. The child then smashes the digital scan into bits with their hand to turn it into a puzzle. This gameplay takes place on a special mat, which is also included with the device.
---
Halo View - an exercise and health tracker
Amazon entered the fitness band segment of the wearables sector a year ago with Halo. Now they've launched Halo View. It's priced for the mid-tier of this highly competitive space and the product sports a colour AMOLED touchscreen, coupled with haptic feedback, designed to react to user's activity in real-time.
The wearable is waterproof for swimming and sports a week of battery life that can be charged to full in 90 minutes. Built-in sensors monitor activity, live work-out tracking, sleep and blood oxygen levels.
There is a subscription service called Halo Fitness that goes with the hardware. Halo Fitness takes on the likes of Apple's Fitness+ with hundreds of built-in video courses from trainers like Michael Hildebrand, Elena Cheung and Elizabeth Andrews. Amazon has also introduced Halo Nutrition, which is designed to help users create healthier eating habits.
---
Ring's Flying Security Camera
The Always Home Cam is a Ring camera attached to a drone that can fly predetermined paths in your home when triggered via a Ring Alarm sensor or from the Ring app.
Designed to solve the problem of wanting to be able to see inside your home when you're not there but not wanting to have dozens of cameras watching you when you are, the Always Home Cam only records when it's in flight. When not in use, it sits in its charging dock that blocks its lens. It can fly to specific places on one floor (it can't do stairs) on demand. It is tied into a Ring Alarm home security system and will check out a door or window opening when the alarm is armed.
---
Hey Disney, play me "it's a small world"
Amazon has a new voice-activated assistant. Instead of Alexa, users can now say "Hey, Disney".  Basically, this is Disney's version of Alexa and will feature a custom voice that Disney has developed itself using Alexa technology.
The Disney voice has not yet been revealed, but the speculation is that it will sound like Mickey. Whatever it sounds like the Disney assistant will tell jokes, give interactive trivia, make greetings from favourite Disney characters and provide access to audio environments called "soundscapes," which are inspired by Disney films. As users play with the new features, they'll hear from favourite characters from Disney, Pixar, Marvel, Star Wars and more. Meanwhile, the experience as a whole will be guided by something called the "Disney Magical Companion."
As well as being able to use "Hey, Disney" at home, the feature is to be installed in all of the Disney World Resort hotels in Orlando from next year.
---
Smart Thermostat turns the heating off for you
The notion behind Amazon's Smart Thermostat is to make the user's life simple by doing as little programming as possible. The smart thermostat taps into the Alexa home ecosystem so that the device knows when you leave the house or go to bed. It then adjusts the temperature accordingly using the "Hunch" feature. Or the user can simply control the thermostat from any connected Amazon device.
Amazon is clearly going after Google and their Nest range. They have priced the Smart Thermostat at a fraction of the price of Nest, although the Google controller has a richer range of features.
---
Privacy concerns
Inevitably, as soon as there is any mention of surveillance, the question of privacy comes into play.
Facial recognition software always invites controversy. Lawmakers have tried to regulate it in the US and the UK's privacy regulator has encouraged tighter rules.
However, lawmakers efforts could be hampered if Amazon's puppy-like, face-recognizing surveillance tool becomes widely popular. Consumers already have a favourable view of facial recognition technology.
In this 2020 survey, researchers found that US adults were "in favour of facial recognition" and supported its use by law enforcement.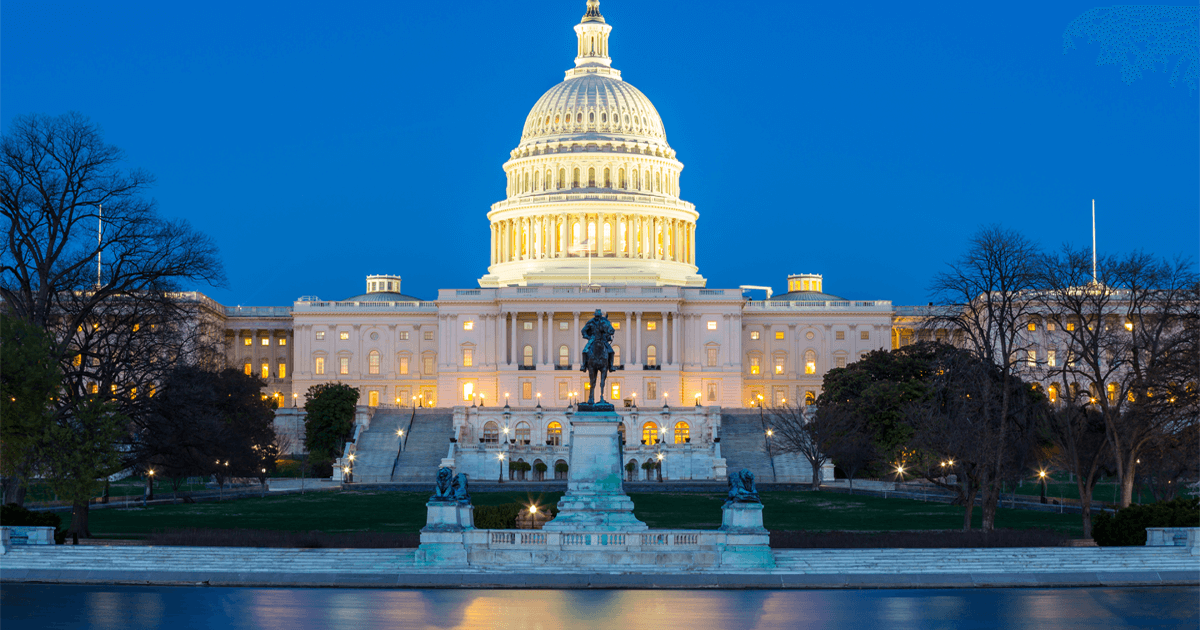 As a word of caution; the survey was sponsored by firms that make the tech. It is also the case that the term is extremely broad and covers both facial verification, used to unlock a smartphone for example, and real-time facial recognition, which is when security cameras try to spot a certain face in the crowd.
The privacy implications of recognition and verification are different, which can be confusing to anyone who doesn't appreciate the difference. And explain why many conflate the two terms. To be clear, verification is mostly harmless whereas it is recognition that generates controversy.
It's hard to see that misinterpretation of the technology going away for a long time, meaning that as more consumers use facial recognition in their homes, it will be harder for rule-makers to highlight its potential harms in other areas.
Amazon, which itself has paused its sales of facial recognition software to police, has built privacy-protecting features into the Astro. Owners of the robot can turn off its camera and mic. All video and facial-matching is processed on the device which means that the Astro doesn't send images up to Amazon's servers. (remember the pickle Apple got into over CSAM!).
Amazon has issued this public white paper to explain how they designed Astro with privacy in mind.
---
---
Making your next conversation a better one
If you're reading this, liked it and not yet signed up for the Wiser! Newsletter, ask yourself this, "did I get value from reading this?"
If the answer is yes, click this link or the button below (if you can see it) and it will take you to the signup page. The FREE option is there if you're not yet ready to commit to the paid membership.
But remember, all paid subscriptions come with a 30-day, money-back, no-quibble guarantee. And Premium Members get more content than Free Signups.
What have you got to lose? Click the button below, or use this link if you're reading this in an email where the button doesn't work.
---
***eMarketplaces***
Brands, Amazon and the Rise of the eMarketplace
In this report called "Brands, Amazon, and the Rise of E-Marketplaces", researchers looked at more than 1,000 US brands of all shapes and sizes and their unique relationships with Amazon and e-marketplaces.
It's an interesting deep dive into the rise of the E-Marketplace and specifically Amazon's dominant role in shaping it.
Source: Feedvisor
---
Sources and Related Links
Why Amazon built a home robot. Source: Techcrunch
Would you have sex in front of Astro? Source: Buzzfeed
Alexa's new features will let users personalize the AI to their own needs. Source: Techcrunch
Amazon's product launch in 11 minutes. Source: CNET (video)
Ring's $250 Always Home Cam is real and ready to fly into your living room. Source: The Verge
Amazon home device statistics. Source: Safeatlast
Disney's "It's a small world". Source: YouTube (video)
---
---