Wiser! #10: The EU proposals for regulating AI are wide-reaching. Plus strategic insights on crypto, Bitcoin, cashless society and CBDCs,
---
---
"trust is a must, not a nice to have" - the EU's proposals for regulating AI
On Wednesday this week, the European Union published their proposals for regulating AI across all areas of our (European) lives.
"trust is a must, not a nice-to-have"
said the Commission's digital chief, Margrethe Vestager, when unveiling the proposals. The new rules would ban "AI systems considered a clear threat to the safety, livelihoods, and rights of people".
The reason I'm leading on this is that they are far-reaching proposals. If implemented, they would go further than any other major economy when it comes to controlling the use and application of AI.
In doing so, the EU would be taking the lead in establishing a very strong ethical and regulatory stance against bad behaviour in many AI use cases. The EU would also set itself apart from the US and China.
The proposals were leaked about a week ago, which gave time for plenty of commentary and opinion to be put out there.
Luckily for me, I know Charles Radclyffe, an expert in this field. (He wrote this piece for Forbes on the EU proposals and made this YouTube to explain what they mean.)
I had a Zoom with Charles so that he could explain the implications to me;
Contentious uses of AI, such as mass and 'indiscriminate' surveillance would be banned. This could have huge ramifications for online platforms that rely on automated data aggregation.
It proposes strict rules on the use of biometrics, such as facial recognition used by law enforcement.
A ban on systems that create social credit scores. These are systems that judge someone's trustworthiness based on their social behaviour or predicted personality traits (This is now commonplace in China and will put the EU in a different orbit! BTW if you haven't watched Coded Bias on Netflix yet, you should!).
Clear labeling to tell you that you are interacting with an AI system (not a human). Or that the video you are watching is a deepfake. (This will give Facebook and other social media platforms a headache!)
Punishments would be significant too, with the ability to issue fines of up to 6% of global revenues. (to put that into context, for Google that would be about $10bn, and about $5bn for Facebook).
Oversight and governance units would be created to ensure compliance, especially in the areas of "high-risk" AI systems, such as self-driving cars.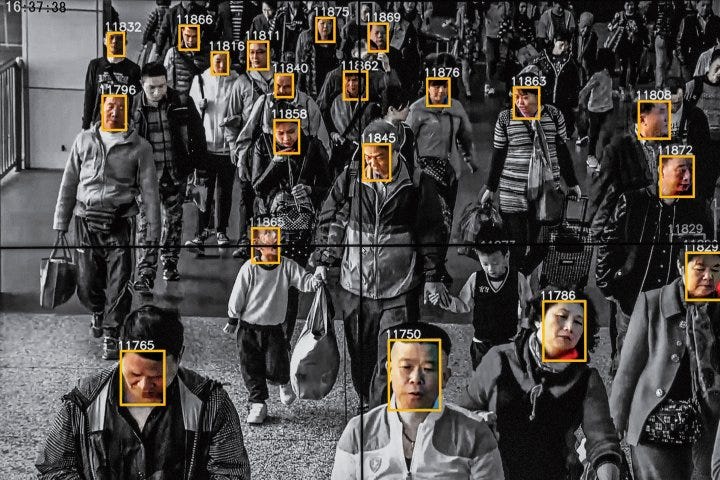 These proposals are a long way from becoming law. It's likely to be several years before they do and much can happen in the meantime. The key point is that the EU is signaling its direction of travel.
It's sending a very clear message to "tech" and it's not going to be a universally accepted one!
---
Crypto Corner
Shopping with Bitcoin is getting easier
One of the biggest obstacles to using Bitcoin as a unit of currency is that you have no idea how much a BTC will be worth tomorrow. Or next week. Or next month.
Three months ago, a Bitcoin was trading around $30k. Now it's bumping up to $60k, having peaked around $64k. That means you could buy two Model 3 Teslas now for the price of just one in January. Crazy!
The issue isn't that Bitcoin is losing purchasing power, it's the opposite, it's appreciating in value. The biggest reason to not spend your Bitcoin is that the value of each one has trended up in the 11 years since its creation (hindsight is a wonderful thing!).
Compare that to the deflation of the USD ($). If you had a $100 bill in 1913, it would only be worth $3.87 in 2019!
However, that hasn't stopped the rush to add Bitcoin as a method of payment for many retailers.
This week, Axa announced they are accepting Bitcoin as payment for insurance premiums in Switzerland. Time are doing the same for magazine subscriptions. And WeWork have jumped in on this too!
Interestingly, these firms are willing to take Bitcoin as payment. And then hodl them, not exchange it back into fiat. Which signals that they believe the only way is up for the price of Bitcoin. (Remember, HODL means "to hold onto your crypto" - who says I'm not down with the kids?).
One of the most significant moves this week came from PayPal-owned Venmo. They have announced that the payment app, which has a much younger demographic than PayPal, will allow users to both buy and hold crypto (Bitcoin, plus 3 other cryptos). It will also enable them to send crypto to each other within the app.
This is a big deal because it is the younger generations that have embraced a cashless society. They use apps more freely when it comes to splitting bar bills or sharing costs and expenses.
---
Opinion Piece - The Digitisation of Socity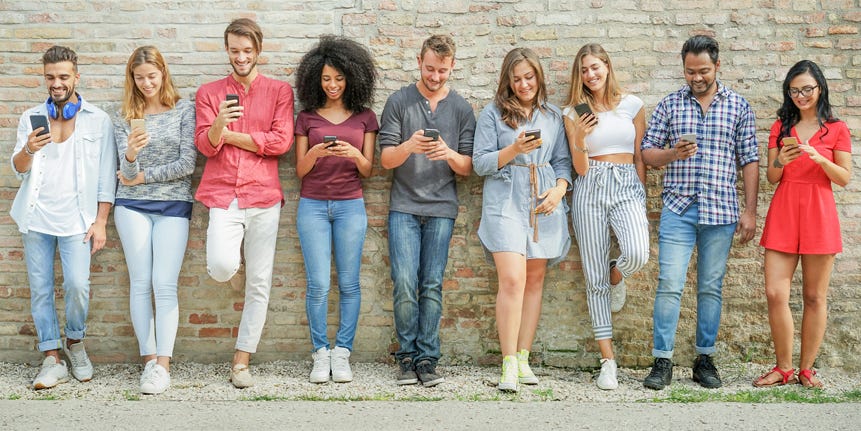 If you want to see the digitisation of society unfolding before your very eyes, turn to China. Whilst the West has largely ignored what's going on in the East, in just a handful of years China has rolled out 5G, digital currencies, biometric payments, social scoring, and blockchain trading systems.
At the same time that the EU has been writing a set of rules to curb the use of advanced technologies, China has been getting on with implementing it.
This puts 2 of the world's largest economies, the EU and China, at odds with each other.
On the one hand, the EU proposals curb bad behaviour by tech companies to protect individual's rights and freedoms. On the other hand, China is marching ahead with the digitisation of society.
The final frontier is digital cash in a cashless society.
The implementation of China's CBDC (Central Bank Digital Currency) will be significant and I will be covering CDBCs in detail in the next couple of weeks.
In simple terms, a Digital Currency backed by a Central Bank, will enable economic activity and financial inclusion that is unachievable with fiat currency.
This is big news and it's no coincidence that this week The Bank of England announced it was setting up a task force to look into its own CBDC.
There are currently 4, maybe 5 Central Bank Digital Currencies globally in the offing; China (with the DCEP), the Caribbean (with DCash) the Bahamas (Sand Dollars), Sweden (eKrona).
More to come on this from Wiser!
---

---
Snippets of Wisdom and Insights
Constant video calls increase stress and brain noise
This is what your brain looks like when on a Zoom or Teams call, versus being on a break.
Research from Microsoft found that taking regular 10-minute breaks helped to keep video-inflicted stress levels down. Source: TechCrunch
Spring Loaded - Apple's product launch
Apple just hosted an event called 'Spring Loaded' that included a ton of announcements of what's to come. A lot of the focus was on Apple's M1 chip (as it continues its move towards vertical integration, replacing the reliance on Intel for chips). Here is my pick of the announcements;
iPad Pros and a redesigned iMac are built with M1 chips.
AirTags now available. At $29 each, the AirTags are item trackers that let you track them using the Find My app.
a subscription Podcast service is coming (to compete with Spotify in ad-free creative economy)
iPhone 12 will be available in purple. (I wish I had a $ for every time I cried myself to sleep wishing for a purple iPhone!).
Source: The Verge
Ed Note: Did you notice Apple's product strategy change from "Pull" to "Push" around 2018/19? Before, Apple "pulled" consumers towards personal products like the iPhone and Watch, at the expense of developing the iPad and iMac. Now the strategy is designed to "push" customers to an integrated suite of products that all improve and develop simultaneously.
Microsoft to spend $20bn on healthcare voice tech
Microsoft is buying Nuance, a pioneer of voice recognition technology in healthcare. At $20 billion, this is a substantial acquisition and shows you how much interest there is from BigTech in the healthcare space. Source: Microsoft.
UiPath goes public - so what?
UiPath is the market leader in robotic process automation (RPA). RPA is software that helps businesses automate repetitive tasks (replacing humans with machines). It is also massively underreported as a tech segment.
On Wednesday, the US-based, Romanian software company raised $1.3bn in their IPO, valuing the firm at $35bn. This was the 3rd largest software IPO in history. UiPath are the ones to watch! Source: CNBC
Neeva and the subscription based search engine
When I was listening to Scott Galloway on the Pivot podcast this week, he said, and I paraphrase, "Neeva is the most undervalued startup on the planet". Or words to that effect. I happen to think he has a point, although Prof G has a propensity to exaggerate!
Anyhow, early subscribers to Wiser! will remember Neeva from issue #2 and my interview with the ex-Google and YouTuber founders. You can read it here, on my blog at rickhuckstep.com.
---
Reading, Listening, Watching
Reading
I have 2 books for you.
Engineering AI Ethically by Alberto Chierici.
Cashless, China's Digital Currency Revolution, by Richard Turrin
The first will be published in August and is raising funds on Indiegogo. I've known Alberto since 2016 and written a few articles with him about his work in AI.
Apart from being a super nice human being, he's also one of the smartest and most thoughtful people I know on this subject. Please support him and buy an advance copy (I have!).
The second came out this week. It's a must read for anyone interested in the future for society, money, technology and how our lives will change in (probably) the next decade.
Cashless explains all you need to know about China's move to a digital society.
And how digital currencies, especially CBDCs, are going to advance financial inclusion, giving access to the poorest in society. Strengthening the economy in the process. This is NOT a subject to be ignored!
This is a great book from a great expert. I'll be speaking with Richard shortly and have more for you on this in the coming weeks.
Listening
A16Z - Cypto, an Oral History
This is a history of Bitcoin and it's origins, the basics of the underlying tech, and how it is being used. An easy listening and informative intro to Bitcoin and cryptocurrency.
Watching
Line of Duty, BBC
I must confess to being massively underwhelmed by episode 1 of the new series. Maybe my expectation and excitement levels were set too high. But, 4 episodes in, and I'm hooked. Great drama from the BBC.
---
Reader's Questions…do you have one?
A new feature we're going to run is "reader's questions" (obvs about the tech economy, not your crypto trading strategy or problems with your putting). If you're curious about a subject, follow the link and we'll do our best to answer it.
Go on, give it a try!
---
If you like what you read…there are 3 things you can do to help us out…
1 - Spread the word (help us grow and get better for you)👇
2 - Thank us with a cup of coffee (we run an ad free newsletter and it's thirsty work) 🤗 🙏

3 - Leave us a comment (tell us what you thought, it's good to get feedback) 🤔
---
Till next time amigos, ¡hasta luego!