---
---
w/Promotion
🗞 The Newsletter of Newsletters
If you love reading newsletters, you'll love The Sample.
The Sample is an AI-powered newsletter recommendation machine. You tell The Sample the type of newsletter content you like. And leave it to The Sample to recommend a newsletter based on your preferences.
---
w/BrandStrategies
🔍
Do you NEED to know which consumer brands are using emerging technologies to innovate in their sectors?

The "Brand Strategy Collection" is the solution for you. I have tracked over 250 consumer brands and their innovative uses of emerging technologies. Here you'll find the clues of what's coming tomorrow as I break down what's actually happening today. From web3, NFTs and blockchain, to virtual, augmented and mixed reality in the Metaverse...from AI to drones to robots.

The Brand Strategy Collection contains 250 consumer brands PLUS over around 100 celebrities, sports brands and locations that are using emerging technologies to enhance their brands.

It only costs €1/week to access the Brand Strategy Collection when you upgrade to a Premium Account
---
Ikea's challenge with inventory management
When it comes to the use of drones in supply chain management, you might think that last-mile delivery would be the killer app. But, as empty skies reveal, flying parcel delivery robots have yet to go mainstream. To discover where industrial drones are making their mark, you need to look inside, rather than outside, the warehouse.
Drones have the potential to revolutionise supply chain management, offering a range of benefits to companies that adopt them. While last-mile delivery is one of the most commonly discussed use cases for drones, it's important to note that this application is still in its early stages and has yet to be widely adopted.
Instead, drones have found a significant role in improving inventory management within warehouses. By using drones to scan and count inventory during non-operational hours, companies can gain accurate and up-to-date information about their stock levels. This has several benefits, including improving the accuracy of product availability, reducing out-of-stock situations, lowering operational costs, enhancing the wellbeing of workers, and allowing companies to become more agile and responsive to customer demand.
One company that's gone big on drones within the warehouse is Ikea…
Ikea's use of drones for inventory management
Ikea is one of the world's largest furniture retailers, with over 400 stores in 52 countries. The company is renowned for its low-cost, flat-pack products that customers assemble themselves. However, managing its massive inventory of millions of items across its warehouses and stores is a complex challenge.
To address this issue, Ikea has turned to drones. The company has partnered with Verity, a drone-making company founded by one of the creators of Amazon Robotics, to deploy autonomous drones that can scan and count inventory in its warehouses during non-operational hours.
The drones take off from charging stations and fly around the warehouse, capturing images, videos, and 3D depth scans of the pallets and bins containing Ikea's products. The drones then return to their stations and download the data, which is processed by Verity's software to provide accurate and up-to-date inventory information.
Benefits of Using Drones for Inventory Management
Using drones for inventory management has several benefits for Ikea:
First, it improves the accuracy of product availability, making it easier for customers to find what they are looking for and reducing out-of-stock situations.
Second, it lowers operational costs by reducing the need for manual counting and human errors. Drones can check stock levels in a warehouse in less than half the time compared to human effort.
Third, it enhances the wellbeing of Ikea's co-workers, who can focus on more value-added tasks instead of climbing ladders and counting items by hand.
Finally, it allows Ikea to become more agile and responsive to customer demand and market changes.
Ikea started using drones in 2020 in its store in Switzerland and has since expanded the technology to 16 locations across Europe, including Belgium, Croatia, Slovenia, Germany, Italy, and the Netherlands. The company plans to roll out drones to more stores in the future, as well as explore other advanced tools such as robots for picking up goods.
There are different ways drones can be used for logistics, operations, and distribution.
They can be leveraged for transportation or delivery of orders to customers. This is especially true for last-mile deliveries in urban areas with heavy traffic congestion. Though it should be noted, the FAA in the U.S. has yet to authorise any large scale operations as of April 2020.
Deliveries of medicines and relief packs to remote and rural areas are already being tested.
Remotely-operated drones can be used in inspecting infrastructure after a disaster for risk assessment purposes.
Security surveillance of large areas for logistics such as warehouses and factories
Maintenance assessment of infrastructure integrity of yards, terminals, and warehouse roofs
Scanning of pallets inside distribution centers, allowing the operations team to view inventory stored on the premises as well as searching for misplaced goods in difficult-to-reach spaces
Collection of video and images during inventory audits
Zero-error warehouse
Pilot studies have shown that using self-flying inventory drones, similar to those used by Ikea, can save up to 50% of data collection time. And once the technology is fully operational, this advantage could increase to 80%, according to a trial conducted by Danish transport and logistics firm DSV. These warehouse drones, developed by Verity, a company headquartered in Zurich, are a key enabler of the 'zero-error' warehouse.
Despite the increased use of warehouse management systems, it is still necessary to verify that what is displayed on-screen matches what is physically present on the shelves. For large facilities, which can be the size of multiple football pitches, inventory counting can take days if done manually. Recognising that there are better ways to examine pallets of goods piled high in warehouses, Verity is one of several developers exploring the use of drones.
Moreover, besides flying around the warehouse to take pictures of the stock on the shelves, autonomous drones can record other data such as temperature and humidity. This additional information can be integrated into alerts that warn when goods may be in danger of deteriorating, thus reducing waste.
💄
L'Oréal:
In it's 2018 annual report, L'Oréal reported it was "automating and optimising the flows in its distribution centres, located in more than 50 countries". As a result, L'Oréal was able to deliver one order every two seconds and supply more than 500,000 delivery points all over the planet.

One of the initiatives from L'Oréal was the piloting of an autonomous drone to compile inventories in its distribution centres. In June 2022, L'Oréal announced a 3 year partnership with drone manufacturer Delta Drone for inventory management at the L'Oréal distribution centre in Northern France.
It's not just Ikea who are using drones for inventory management
Cosmetics giant L'Oréal announced a three year partnership with Delta Drone in 2022. The autonomous drone system is used to conduct an annual inventory at the cosmetics company's distribution centre in Northern France.
Delta Drone deploys its COUNTBOT system at the L'Oréal warehouse facility, which consists of a robot, 14 high-resolution cameras, a mast that can reach 10 m (32 ft.), and a drone. The company has developed and tested the system in partnership with logistics group GEODIS, and guarantees the protection of goods and people.
According to Delta Drone's website, "COUNTBOT combines ground robot and aerial drone technologies to carry out fast, accurate, and automated inventories." The system is a major ally in warehouse quality management.
The use of drones in supply chain management reduces the potential for shipping disruptions by improving information accuracy. Additionally, L'Oréal's warehouse team states that the automated solution could eventually eliminate the need to close the facility for an annual inventory check, a task that currently takes three days. Using drones instead of people also improves safety for staff, considering that pallets can be stacked many shelves high and warehouse ceilings can reach over 50 ft (15 m) to accommodate goods, giving an idea of scale.
US firm Ware, another developer of inventory monitoring systems, points out that filling roles can be difficult for warehouse operators. Automation and speed of operation are key factors in the success of drones in supply chain management. Ware's system uses drones provided by Skydio and follows a 3-step process.  Barrett Distribution Centers, one of Ware's customers, reports that drones can analyze 350 locations per hour compared with 20 locations per hour for manual inspection. IAG Cargo – an aviation freight specialist – found that it was spending 6,500 hours per year gathering location data by hand and reading barcodes of items inside its warehouse facilities. So, it's no surprise to learn that the firm has also investigated aerial robotics solutions to streamline operations.
In this case, the air freight provider carried out trials using Flytbase's drone platform, which allows developers to create and deploy fully automated and cloud-connected aerial robotics at scale. Unlike systems that operate outside, drones that fly inside have fewer regulatory restrictions, which has helped to accelerate development. Onetrack is another company that's leveraged this opportunity.
Other advanced technologies used by Ikea
In addition to using drones for inventory management, Ikea is also exploring other advanced technologies to optimise its supply chain. For instance, it is testing robots for picking up goods, which can further reduce manual labor and improve efficiency. This is particularly important given the surge in online shopping during the pandemic, which has put pressure on retailers to streamline their operations and meet customer demands.
Ikea's focus on technology is also in line with its sustainability goals. By using drones and robots, the company can reduce its carbon footprint and minimise waste. Moreover, it can offer customers more eco-friendly products and services, such as energy-efficient lighting and sustainable materials.
Overall, Ikea's use of drones is a testament to the power of innovation and collaboration in driving business success. As the retail industry continues to evolve, companies like Ikea will need to embrace new technologies and adapt to changing consumer needs to stay ahead of the competition.
---
w/BrandStrategies
Brand Strategy Collection
This is a unique analysis of over 250 consumer brands and their strategies in emerging technologies. From Adidas to Zara, from Web3 and AI to the Metaverse, drones and robots, this is a comprehensive collection of consumer brands, celebrities, locations and sports brands including:
Adidas, AIA Insurance, Alfa Romeo, Asics, Aston Martin, Atari, Audi, Bacardi, Bentley, Bose, Boss, Budweiser, Burberry, Cadbury, Campbell Soup, Carrefour, Champion, Chevrolet, Chipolte, Coca-Cola, DBS Bank, Decathlon, Dior, Disney, Dolce&Gabbana, eBay, Emirates, Evian, Ferrari, Ford, Gap, Gibson, Glenfiddich, Gucci, Heineken, Hennessy, HTC, Hyundai, JBL, Johnnie Walker, Kellogg's, Kia, Kraft Heinz, L'Oreal, Lacoste, Lamborghini, Lavazza, ...
♾️
To find out more about the use-cases for consumer brands in AI, web3 and the Metaverse, check this out.
---
Further Reading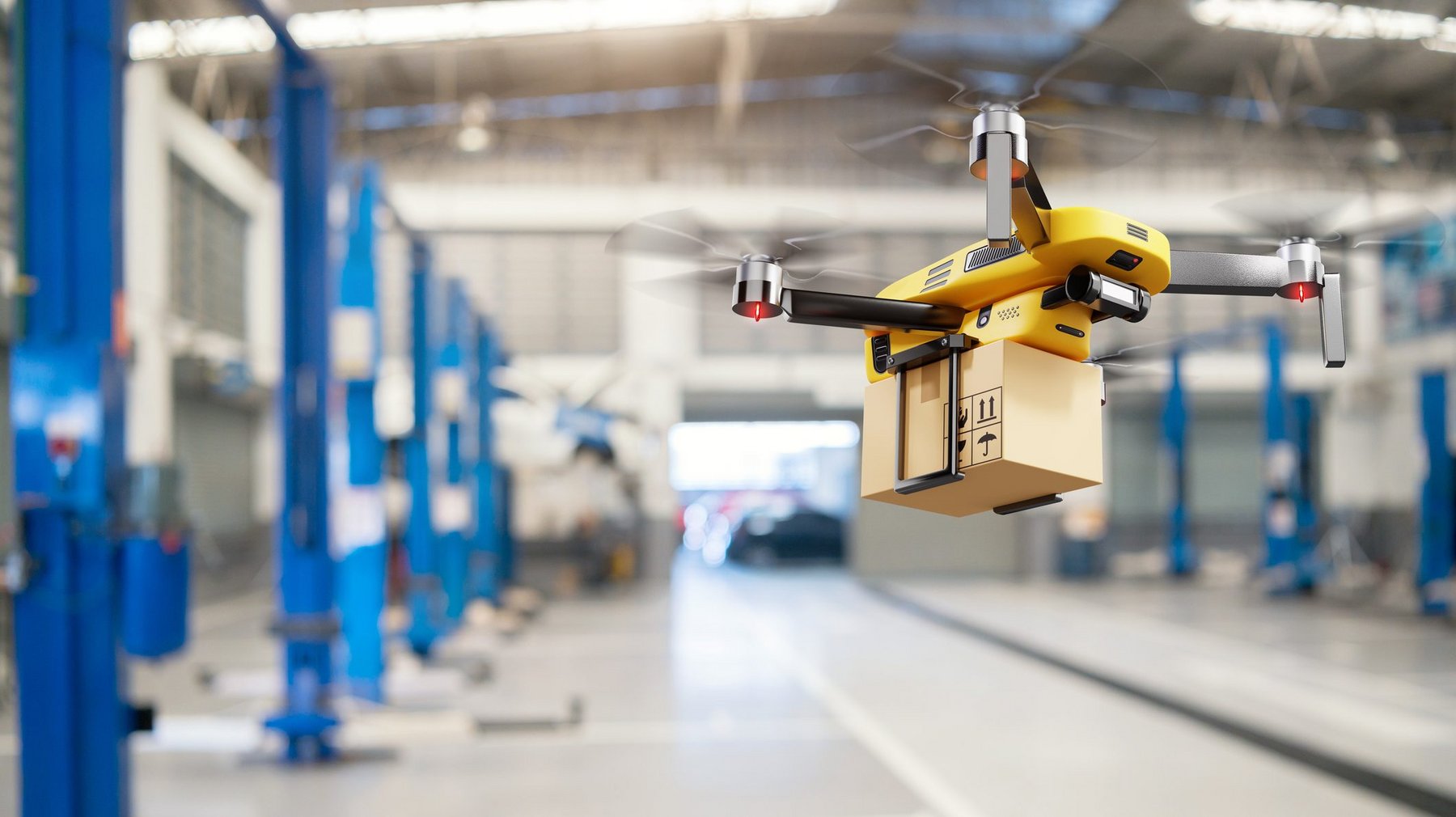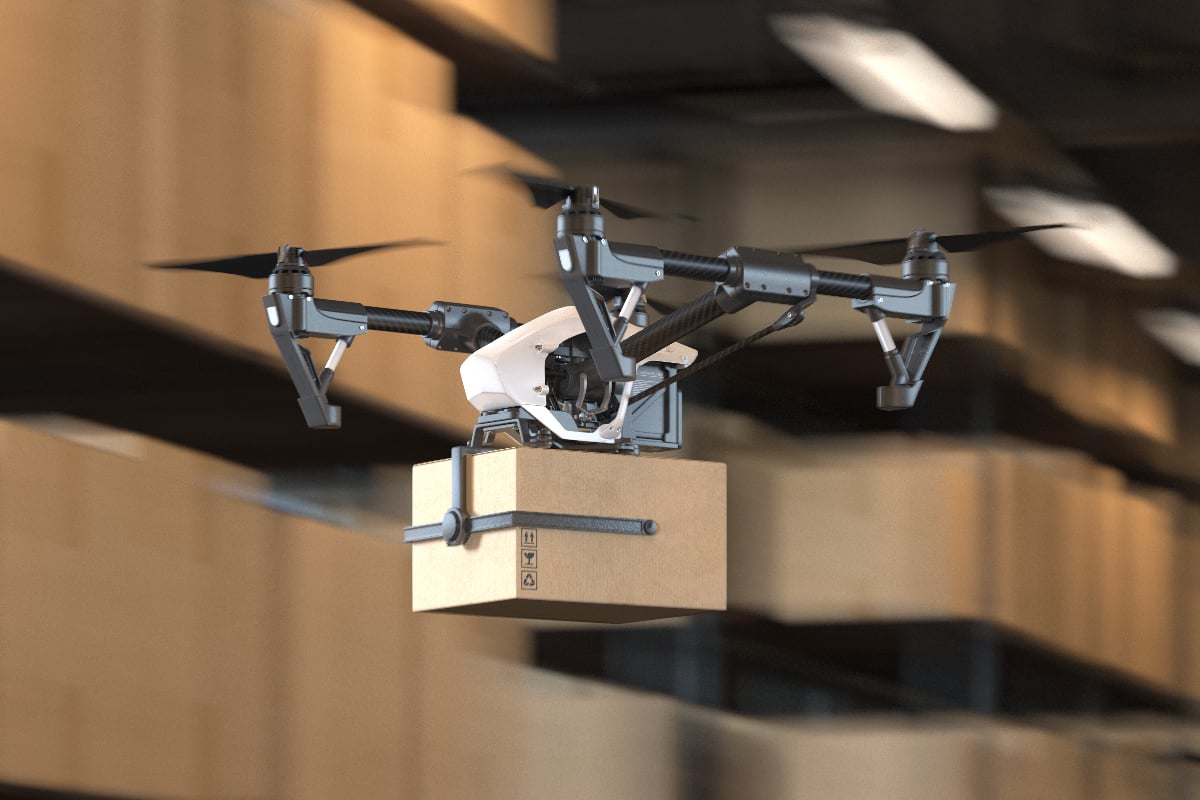 ---
🗞️ Meco: the best newsletter app for newsletter reading
Reading newsletters in the inbox is frustrating - it is noisy and easy to lose control of subscriptions. Now you can enjoy your newsletters outside the inbox with Meco, an app built for reading. Plus it's completely free.
---
🤔 Wiser! is built on Notion
The Wiser! newsletter and all the content for the Brand Strategy Collection is built on Notion. I use the productivity  workspace as my store for research, source links, copy drafting and writing, scheduling and content planning. The introduction of NotionAI, a machine learning capability that's NOT built on ChatGPT, has made my life significantly easier and more productive.
🤖
This article was written in part using NotionAI.
---
✍️
What Do You Think? Leave A Comment 👇
Let us know what you think about this subject by putting your comments, thoughts or feedback in the comment section below. ☟