Newsletter #77: Bitcoin and tech stocks are having a shocker, wiping out the pandemic gains of the last 2 years. Meanwhile, the EU agree firm rules on content moderation. And Elon Musk's Twitter soap opera continue. Plus, the end of the iPod, but the start of my new Podcast!
---
w/Issue #77 - 13th May 2022
Welcome, Wiser! friends. You're now amongst 10,707 like-minded subscribers who want to know what's happening and what's coming next in the digital economy.
This week I'm covering a rough week for Bitcoin, the European Union's latest rules for BigTech and Elon's latest moves in the Twitter soap opera.
Plus, sadly, the end of the iPod. 😢
But first, I must tell you that episode 1 of the podcast is now live. You can find Big Tech Little Tech on all major podcast platforms.
---
w/Bitcoin
Bitcoin's decline mimics the collapse in tech stocks
Back Story: Six months ago, the price for a Bitcoin hit an all time high of $68k.
As I put this issue of Wiser! to bed, the price has more than halved in value and is down to $26k. I'm an aficionado of Bitcoin and fully expect the price to return, especially as we approach the next halvening event towards the end of 2024.
But for now, the big questions are: Time to be a Bear and cut and run, selling for whatever price you can get?
Or be a Bull and  "buy the dip", the crypto phrase for buying when Bitcoin's volatility has dragged the price down.
Or is it simply a time to Hodl, staying calm and hanging on to what you've got? ("hodl" is the deliberate misspelling of hold, unique to Bitcoiners who hang on in there for the long term).
To read the full breakdown, including examples of the Bull case (El Salvador), the Bear case (Warren Buffett) or the case for Hodling (inflation v deflation)...
w/Related:
🏠
A
HOUSE HAS SOLD IN PORTUGAL FOR 3 BITCOIN
IN THE COUNTRY'S FIRST-EVER DIRECT TRANSACTION
An apartment in Braga, Portugal was directly sold for Bitcoin for the first time in the country, without needing a conversion into euros.
Interesting: here's a debate amongst Canadian politicians about crypto, Bitcoin and CBDCs. In 3 minutes it pretty much captures both sides of the argument for and against digital currencies.
---
w/Podcast
🎙 Episode 1: Elon, AirBnB, free speech, remote working
Back Story: I've known Shaun, my co-host, for around 8 or 9 years. Our paths crossed when I was writing about InsurTech and Shaun was editor for an online publication about Fintech.
Shaun had this tremendous talent to take my articles and edit them in a way I never could. I used to read my own work and think "how the heck did he do that?"
Anyhow, that's enough of my admiration for Shaun as a top bloke and super talent, because the point is that a few months ago we were chatting about life, love and the Internet and the subject of podcasting came up.
I've always wanted to do one...and Shaun happens to be a man who does them! A perfect combination that my mum happens to agree with.
The result is Big Tech Little Tech. The first couple are (just) us chatting about a wide range of tech economy subjects. In a couple of weeks time we will have guest interviews as part of the regular show.
This bit I'm super excited about because I know who's coming! You'll have to wait a week or so before I can announce them, but I hope that you'll find them as interesting and insightful as we do.
🎙For now, you can find the podcast on all the primary platforms below. Please, please, please, have listen, give us a rating and let us have your feedback (good, bad or indifferent).
For even more podcast platforms, go to the Podcast page here...
---
w/BigTech
BigTech face BigFines for breaching new EU regs on content
Back Story: The EU's BigTech Crackdown Continues: in essence, what is illegal offline will become illegal online.
In the furore over Elon buying Twitter, this news story didn't get the attention it deserved last week. But it's an important one because what happens in the EU will have global implications for how technology firms handle content and their consumer platforms.
🇪🇺
The European Union have approved the next phase of a regulatory system that will require large online platforms, such as Facebook, Google, and Twitter, to do more to combat unlawful content or risk multi-billion-dollar fines.
Digital Services Act
The core aim of the Digital Services Act (DSA) is to make content moderation more accountable and transparent.
For breaking the restrictions, under the terms of the wide-ranging Digital Services Act (DSA), regulators will be able to fine tech companies up to 6% of their global revenues.
Here's the thing: Whilst this is an EU regulation and "only" applies to EU members and citizens, it is going to have global repercussions. The EU is the largest trading block in the world after the RCEP with a population scale on par with the USA.
It is hard to imagine that the big tech platforms will run multiple versions of their tech, with one set of rules and policies to meet the EU's regs and the other for the rest of the world.

It is more likely that the very large platforms will adopt the EU regs as the global standard...which kinda brings us back to Elon Musk and his vision for free speech.
There's a lot more detail than I can include in this email, so I've put it into a separate post, which you can find here. 👇
w/Related News:
---
w/SocialMedia
Elon Twitter soap opera rumbles on
Priorities: Elon Musk's Twitter fan base is on the rise, now up to 92 million followers. Meanwhile, his wealth, as defined by the value of his Tesla stock, is on the downward slide. On the 13th April, Tesla was trading around $1,028. Today it's down a third at $728.
On top of that, the decline in the price of Bitcoin has wiped out all the gains from Musk's $1.5 billion acquisition of the cryptocurrency at the start of last year.
If that was me, I'd be a little bit preoccupied with my wealth rather than a fickle social media following. But then again, I'm not the man-child genius that is Elon Musk.
Meanwhile: details of who is backing the $44 billion acquisition of Twitter have emerged.
Interestingly, given that Elon Musk is pushing a return to "free speech", he'll be using sizeable investments from that bastion of free speech, the Middle East.
However, the most interesting partner to emerge is Binance, the world's 2nd largest cryptocurrency exchange. They are putting up $500 million to support Musk's takeover.
Here's the thing: Musk is a Bitcoin afficionado and sees a crypto future for Twitter, mostly likely as a payments platform.
I've suspected since the beginning that Musk has a strategic play for Twitter that he's keeping close to his chest. My money is on Musk turning Twitter into a SuperApp, combining payments with social and commerce.
However, the big questions remain unanswered:
"will the actual deal actually go ahead?"
"will the actual SEC actually go after Musk for ignoring the rules about corporate takeovers?"
"will the actual Donal Trump actually return to Twitter?"
For answers to these and the latest on Elon Musk's Twitter soap opera, read this.
---
w/InOtherNews
What's Happening in the Tech Economy
---
w/Apple
Farewell iPod
Adios amigo: Apple's iPod was a groundbreaking device that changed the music and electronics industries more than two decades ago. This week, Apple announced that the product had finally reached the end of the road.
Apple released dozens of versions of the single-use device over the years, but the iPod was slowly overtaken by other devices that offered multiple uses, such as the iPhone.
Apple begin phasing out models of the iPod in 2014. At the time, the company stopped making the iPod classic, a version with a click wheel and small screen that was most similar to the original version.
In 2017, Apple stopped making its smallest music players, the iPod Nano and iPod Shuffle. Now it's stopped making any of them and will continue to sell off its remaining stock. Then that will be it.
📲
Apple introduced the iPhone in 2007. The company has made $1,550 billion from just iPhone sales to date!
---
w/Wiser! Community
🚀
Stay One Step Ahead of Your Competition.

Understanding What's Happening and Knowing What's Next are the cornerstones of Competitive Advantage.

Join fellow professionals to be better informed and Give Yourself the Leverage to Stay One Step Ahead of Your Competition.

➣ Closed Network of Professionals
➣ Ask The Experts for Insights and Information
➣ Exclusive Member Only Discord Channel
---
w/Read/Watch/Listen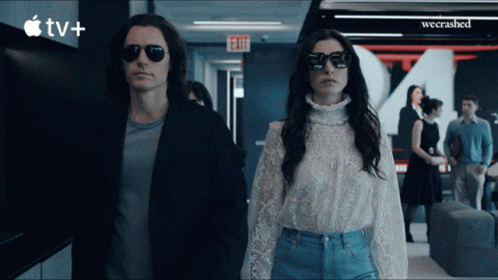 I Watched
I finally finished WeCrashed this week. It's the story of WeWork and how it was built from scratch to be valued at $47 billion, only for the house of cards to collapse when the adults came in the room. They started asking a few simple questions, like, when are you going to stop spending more money than you earn?
It's a bizarre, almost unbelievable story of a try-hard wannabe entrepreneur with amazing confidence and self belief who loses the plot.
Which is hardly surprising given that he was drunk on a continuous stream of adoration and tequilla. And had billions of dollars thrown at him to just do something "crazy".
It's made all the more incredible by the central characters; Adam Neumann, played  expertly by Jared Leto and Rebekah Neumann, played by Anne Hathaway. Both characters are pretentious, vain and untouchable, or so they think.
In the end, it all comes crashing down, hence the title.
Rating: 7/10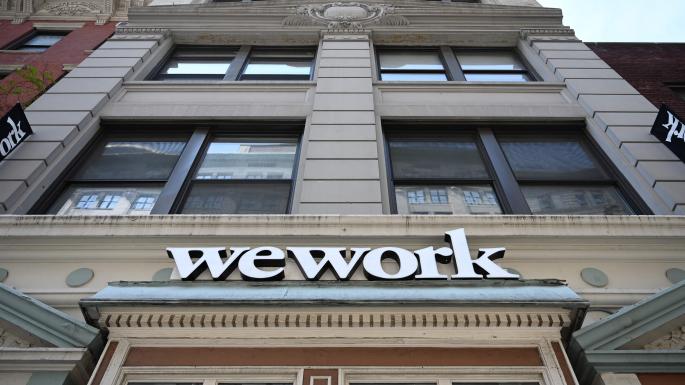 ---
w/Donate to Wiser!
☕️ Wiser! is a free newsletter thanks to the donations of readers like you. It is easy and quick to make a small contribution to the costs of running Wiser! Use this link to BuyMeACoffee.🙏

---
w/AboutWiser!
w/FollowMe
Join the 112, 487 fellow professionals who follow me across Social Media for Insights and Information from the Tech Economy.

I'm most active on Linkedin.

Other places you can find me:

YouTube: Over 37,000 views last time I looked
Twitter: Did you know that 50% of Twitter users are lurkers (they only look).
Medium: A great place for bloggers and writers.
Reddit: I'm still figuring out how to build a community on the Wiser! sub-reddit.

---
😍
Did you enjoy this issue of Wiser!?
If so, please forward it to a colleague or a friend. It will only take you 10 seconds to do it. Writing it took me 10 hours. 🙏
✍️
Please leave a comment
Let us know what you think about this subject by putting your comments, thoughts or feedback in the comment section below. ☟
---