---
👻 Turn your audience into a business
Ghost is a powerful app for new-media creators to publish, share, and grow a business around their content. It comes with modern tools to build a website, publish content, send newsletters & offer paid subscriptions to members.
Try Ghost completely free for 14 days.
---
Listen to Episode #15 on Spotify
---
00:00 Preamble
Episode 15 starts with, as usual, a chat about the weather. From the frosty extremes of England to balmy Spain, though Rick isn't feeling so Christmassy just yet.
What tech caught our eye recently: Rick discusses ChatGPT and our apparent belief that artificial intelligence knows everything. It doesn't.
On Shaun's radar is the slew of new things dropped by Apple with its iOS and Mac updates. One of these is Apple Music Sing, which could replace cheap home karaoke systems. You can play a song, follow along with the lyrics, and turn the main vocals down so you can sing over the original track.
Further reading
---
07.35 Tech news
---
09.27 Let's talk Christmas gadgets!
Our festive podcast hosts walk through a handful each of the top tech they think might end up beneath people's Christmas trees next week. (It's an arbitrary list that more accurately reflects what they want to see beneath their trees come Christmas morning.)
Christmas gift bonus! Rick gets a gift for Shaun, and vice versa: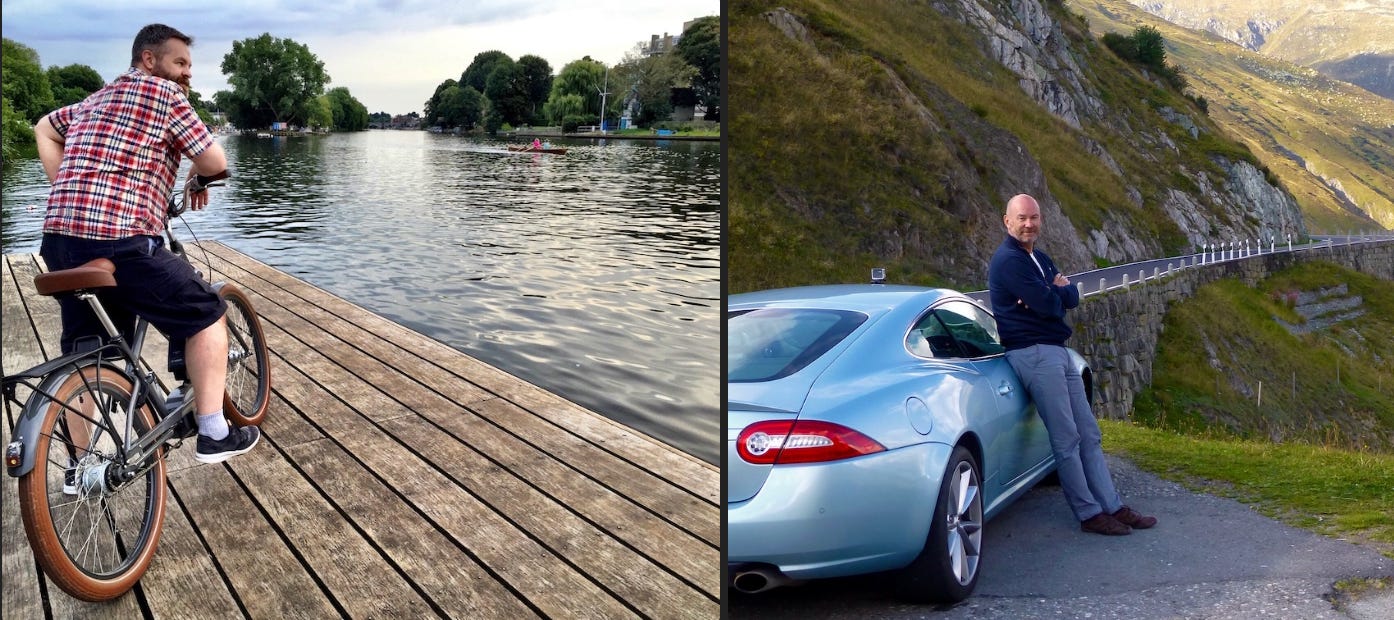 ---
36.43 Christmas thanks and big love
Should we have a forecast show to kick off the new year? Good idea! What's that sound on the roof? 🎅🏻
---
w/Promotions
🗞 The Newsletter of Newsletters: The Sample
If you love reading newsletters, you'll love The Sample.
The Sample is an AI-powered newsletter recommendation machine. You tell The Sample the type of newsletter content you like. And leave it to The Sample to recommend a newsletter based on your preferences.
---
🐦 Typefully is a Must-Have for Twitter Creators
Typefully is used by 45,000+ creators to grow their audience on Twitter.
Typefully lets you write, schedule, and publish amazing tweets and threads on Twitter. Typefully provides advanced tools aimed at growing faster on Twitter.
---
☕️ Buy Me A Coffee
Readers often ask me how they can show their appreciation for Wiser!
Here's a way...Buy me a coffee.
BuyMeACoffee is a donation service that makes it real quick and easy for supporters like you to make a one-off or repeat donation and show their appreciation. Virtual coffees are priced at €2 each.

---
---