Wiser! #61: Apple are going one way and Facebook are going the other. It's a proxy for the Privacy v Surveillance Capitalism battle. Plus BigNumbers from BigTech and a host of snippets.
---
w/

In Partnership With...
---
w/BigTech
BigNumbers for BigTech (except for Facebook!)
What a week in BigTech!: Nobody saw it coming. When Mark Zuckerberg opened the earnings call on Wednesday evening to report on MetaFacebook's financial performance and the outlook for the business, nobody was expecting the carnage that was to follow!
This is the week of the earnings calls from all of BigTech. It's a 3 monthly ritual that sees the leadership teams deliver the results for the financial quarter just gone. They talk up the downside, or just ignore it. Or bask in the glory of overachieving against expectations. Most earnings calls are uneventful because expectations are generally managed well in advance.
But every now again, one goes pete-tong. That's what happened this week to MetaFacebook, resulting in the largest single-day wipeout of a tech stock in history: $241 billion. Mark Zuckerberg himself was down $29 billion overnight.
At the heart of the matter for Facebook is (a) Apple's devastating Privacy changes that put a stop to Facebook's surveillance capitalism business model, (b) the shift in user preferences for video and especially the rapid rise of the highly additive TikTok, and (c) the heavy burden of investing in a pivot to the Metaverse.
IMHO, there's a 4th reason why Facebook are in the wars: Harm. During 2021, the inside view of an organisation that put profits before public safety, from Mark Zuckerberg down, was too compelling, too realistic, and all too troubling to be brushed under the carpet.
Meanwhile, Apple had announced their results the day before. In contrast to MetaFacebook, Apple exceeded expectations and reported record results. This was the perfect setting for the 2 sides of the BigTech coin. On the one hand, you have the White Knight called Apple, the defender of privacy. On the other is the Black Knight called Meta, architect of surveillance capitalism and the advertising revenue business model.
Facebook v Apple: battle of Privacy versus Surveillance Capitalism
The Wiser! in-depth analysis and breakdown of the 48 hours from Apple announcing their results to the markets judging Meta's, read it here. ☟
---
w/BigTech
Microsoft
Microsoft reported revenues up 20% YoY of $51.7 billion. They delivered net income up 21% to $18.8 billion. Impressive numbers that Microsoft CEO Satya Nadella attributed largely to the strong performance of the Azure cloud business unit. However, it was the case that every business unit within Microsoft reported strong growth.
The most notable for me was at Linkedin, where revenues grew 37%, fuelled by increased advertising revenues as the job market picks during the Great Reshuffle. And by Sales Navigator that booked revenues of $1 billion for the first time. I've been with Linkedin since the very beginning. It has been my primary social media outlet for the past decade.
However, IMHO, after it was acquired by Microsoft for $26 billion in 2016 it went downhill backwards. But what do I know!? Since the acquisition, Linkedin has almost doubled its user base from around 430 million to 810 million.
Alphabet (better known as Google)
Alphabet was the top-performing stock in 2021 across the Big5 of BigTech, rising 65% across the year. In their fourth-quarter earnings call, they continued to show strong growth numbers, with revenue up 32% at $75.3 billion for the quarter.
In the breakdown, the headline figure was Google's advertising revenue, which came in at $61.24 billion for the quarter, up 33% from the same period a year earlier. This is in stark contrast to Facebook who have seen their advertising revenues hit hard by Apple's changes to tracking and privacy.
Apart from reporting the continued steady growth and topline numbers, there was little of significance to report about Alphabet. Other than, they announced a 20:1 stock split, a routine action when a stock is priced in the thousands of dollars.  Source: CNBC
Amazon
Having taken a hit along with the rest of BigTech following the MetaFacebook earnings call on Wednesday, Amazon released their numbers the following day on Thursday. And the market loved them! By stark contrast to MetaFacebook, the Amazon team gave a confident and positive outlook that buoyed the stock to finish the week 14% higher than it started. This is likely to be Amazon's biggest one-day gain since 2012!
Amazon's sales were up (only) 9% to $137 billion in the fourth quarter, which is the first single-digit growth since 2017. Amazon Web Services, the market leader in cloud computing, recorded growth of 40% and booked $17.8 billion in sales. Strangely, Amazon reported a sizeable gain of almost $12 billion from its investment in electric vehicle company Rivian, of which Amazon owns around 22%.
For the first time ever, Amazon disclosed its advertising revenue numbers and reported growth of 32% YoY to $9.7 billion during the quarter. Amazon is now 3rd in the US, behind Google ($61.2 billion) and MetaFacebook ($32.6 billion), when it comes to ad revenues. Source: CNBC
📺 Amazon is raising the price of Prime in the US for the first time in nearly four years. Netflix did the same last month after it announced a massive content schedule that includes making 86 movies in 2022, as did other streaming services Hulu and Disney Plus. The reason is the increasing cost of producing content as the streaming market (that Netflix dominated for so long) hots up. Source: Variety
---
w/Further Reading
w/TechStack
The latest content section on the website is called TechStack. Here you will find articles that talk about the technology and the tools that I use to run Wiser! I've created this partly because I get asked from time to time about the newsletter and how I do it. And partly because I've found affiliate links as a useful source of additional income. Here's the latest article. ☟
---
w/

Snippets of Insight and Information
Tech Economy News
👩‍🚀 China has announced an ambitious 5-year plan for space exploration. Their plan is to send people to the Moon, build a space station, send a satellite probe to Planet Jupiter, and create a space tourism industry. Source: The Verge
🍎 Apple has called for an end to a US bill that they say will "hurt user privacy and security". If passed the legislation would make Apple allow "sideloading" on iOS, which is the process of installing software downloaded through the web or sources other than the official App Store. Apple fears that "big media platforms" will bypass Apple's guidelines for protecting user data if sideloading on iOS is allowed. Source: 9to5 Mac
🍏 Apple has been named Number 1 in the annual Forbes list of "World's Most Admired Companies". This is the 15th year in a row that the world's most valuable company is also the most admired. It is also the 3rd year in a row that Amazon and Microsoft take 2nd and 3rd spots. Source: InsideHook
🕺🏻 Best of TikTok. If you're still unfamiliar with TikTok and haven't yet succumbed to the short-form video addiction machine, take a look at this curated list of the best TikToks of 2021. Source: The Cut
🎤 Tesla has launched 'TeslaMic,' a microphone for in-car karaoke. Currently only available in China.🤔  Source: Electrek
🙈 Andreessen Horowitz is reportedly in advanced discussions to buy the startup behind the NFTs called Bored Ape Yacht Club. The valuation is believed to be as much as $5 billion. Source: Morning Brew
🛩 Elon Musk asked a teen to take down a tool that tracks his private jet. The teen, Jack Sweeney asked for $50,000 or an internship at Tesla in return for taking down his flight tracker bot. Instead, Musk, one of the richest men in the world, blocked Sweeney on Twitter. Source: The Guardian
🏡 Dollar Street. Ever wondered what it must be like to live somewhere else in the world? Now you can take a glimpse with this fascinating website built called Dollar Street. A team of photographers have documented over 264 homes in 50 countries. In each home, the photographer spends a day taking photos of up to 135 objects, like the family's toothbrushes or favourite pair of shoes. All photos are then tagged (household function, family name and income) so that viewers can compare and contrast living conditions around the world. Fascinating! ☟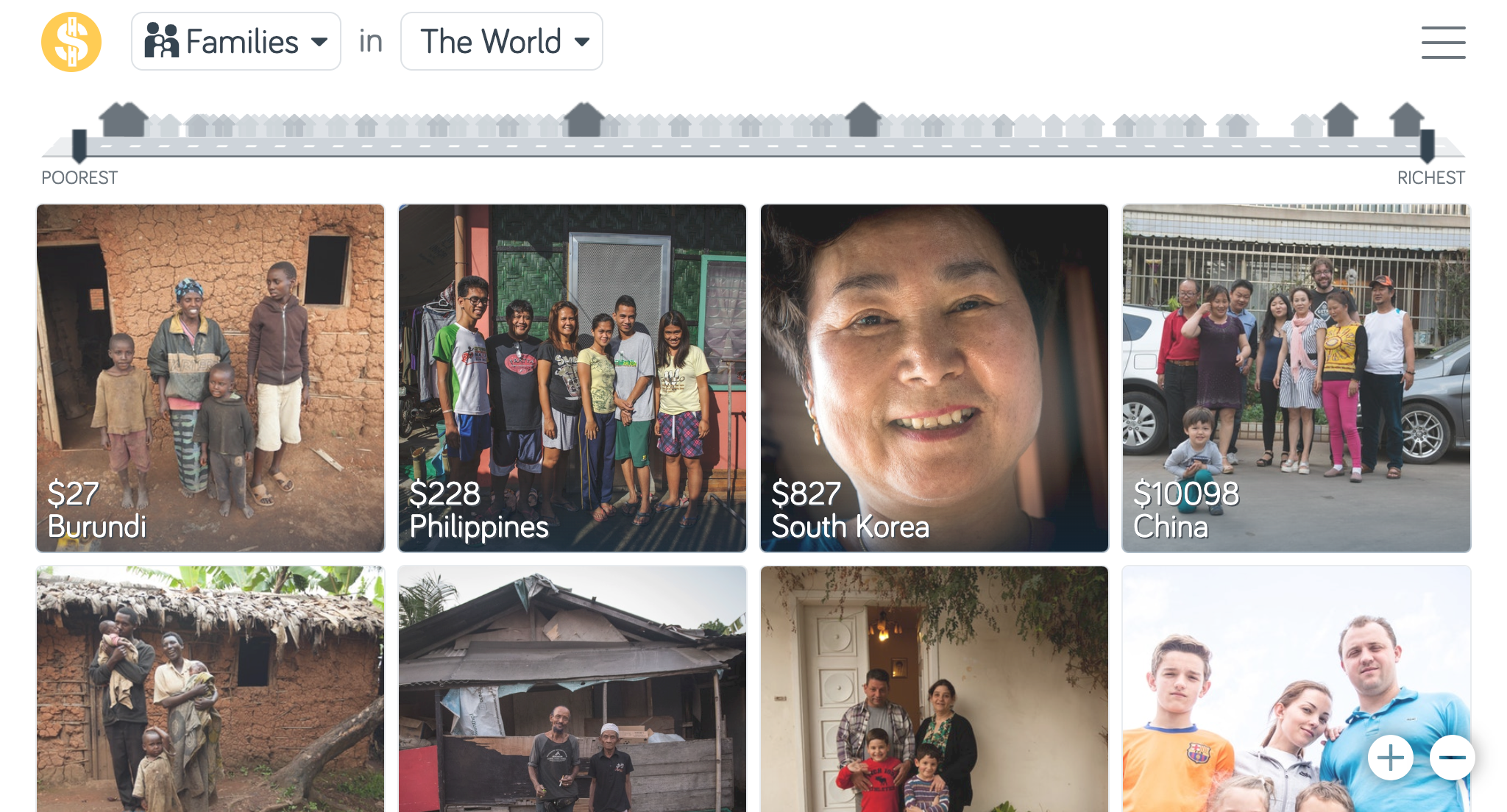 🤣🤣🤣🤣🤣🤣🤣🤣🤣🤣🤣🤣🤣🤣🤣🤣🤣🤣☟
And finally...if you're new to the Wiser! Newsletter, here's a summary of the great content posted in January. ☟
---
w/

Wiser! Bits and Pieces
Making your next conversation a better one
Wiser! is free because of the subscriptions and donations from readers like you. The purpose is simple: to save you time and keep you informed. Through the insights and information in every issue of the Wiser! Newsletter, you know what's happening and what's next in the Tech Economy.
Membership Options: You get unlimited access to all content and I get to keep the lights on.
Buy Me A Coffee: Virtual coffees cost €2 each and are the easiest way to donate to the running of the newsletter.
w/

Follow me on Social Media

Over 110,000 people follow me across Social Media for Insights and Information from the Tech Economy (whoop-di-do!😊). You get to see most of it here because you're subscribers to the Newsletter. I'm most active on Twitter and Linkedin, however here are some other places you can find me:

Hacker Noon: A great place to find tons of content from independent writers like me.
Medium: Still the number 1 place for bloggers and writers (IMHO).
TikTok: No dad dancing, I promise!
YouTube: Over 36,000 views last time I looked
Instagram: the place to make writing visual.
---