Leveraging the metaverse for real estate brand strategy can be a powerful tool to help agents create immersive and interactive experiences for potential customers. Learn how real estate agents are using the emerging technology of the metaverse to create a successful brand strategy.
---
---
w/BrandStrategies
Innovative Ways to Use Virtual Reality in the Real Estate Business
One of the newest trends to gain traction in the real estate sector is the use of immersive technologies, aka virtual reality and the metaverse, for brand strategy. To recap, when I say VR or "metaverse", I mean a shared, virtual space that allows users to interact with one another and explore digital environments. As virtual reality technology evolves, it is becoming increasingly relevant to the real estate industry. That's because it offers a unique opportunity to reach potential customers in a more engaging and immersive way.
Virtual Reality Use Cases for Real Estate Agents
Virtual Reality (VR) technology provides the means for potential buyers and renters to virtually visit properties without ever leaving their homes. This can save time and money and provide an innovative way to showcase properties. Guided visits are a type of metaverse experience using VR that can be created with a panoramic camera, allowing people to go on a virtual tour of an existing property.
On the other hand, interactive visits let users move around the property, giving them a more immersive experience. This type of technology can be used to give potential buyers or renters a better understanding of the property, not only from the outside, but inside as well. Not only that, but this technology can help real estate agents reach out to a larger range of clients, as it is easy to access and view these virtual tours from any device.
Here are some of the main use-cases for real estate agents:
1. Virtual Staging
Real estate agents can use virtual reality technology to create 3D real estate tours and stage properties with very little investment, which can help buyers associate a property with their future home according to a report by the National Association of Realtors. Companies such as roOomy offer VR staging services to real estate agents. Realtor.com reports the average cost of staging a 2,000-square-foot home to be $2,000 to $2,400 per month. This adds up to a major operating expense for real estate agents who opt for this strategy. While it's easier to sell a home full of cozy furniture rather than an empty space, the associated cost is significant.
Case Study: Realtor.com used roOomy's virtual staging technology to create 3D renderings of properties.
2. Architectural Visualisation
Selling a building that has not been built yet is even more difficult than selling an existing property. Most buyers find it hard to imagine how exactly the property will turn out and get a feeling of the space. Consequently, they are less likely to buy. VR technology allows agents to provide potential homebuyers with immersive, cost-effective visualisation of yet-to-be-built properties. This allows clients to get a clear look at the exterior and interior of the property before it is constructed.
Case Study: Houselens uses VR technology to create 3D models of properties.
3. Virtual Instructions for Tenants
Traditionally property managers, landlords, and hosts have had to print out property guides or take renters around the property themselves to show them where everything is located and how appliances work. This is particularly needed in the case of vacation rentals, where guests have to figure out everything as quickly as possible to have a pleasant stay.
Virtual reality technology can be used by real estate agents and landlords to efficiently communicate with tenants, providing 3D virtual tours and instructions to improve the customer experience and reduce the need for personal instruction.
Case Study: Innago use virtual reality to create 3D tours for rental properties.
4. Virtual Real Estate
More and more investors are buying tokenised land and properties in the virtual real estate world and the metaverse. The metaverse market is forecast to expand from $27 billion in 2020 to $824 billion in 2030.
The Sandbox is the largest virtual world today as far as volume transaction is concerned. It had about 65,000 transactions that amounted to $350 million in 2021 alone. Each parcel of land represents about 40km x 40km of virtual space where owners and participants can participate in different types of virtual experiences. The second-largest virtual real estate platform is Decentraland, which saw around 21,000 transactions that had a total of $110 million last year.
For both worlds, the average amount invested in virtual land was $5,300. It started with just $100 per land in January 2021 and ballooned to $15,000 each in December 2021. The period between November 2021 and January 2022 saw 8,000 lands sold monthly at roughly $13,000 (or 3.5 Ethereum) per transaction.
Case Study: AXA and UBS sign a partnership to share the AXA Metaverse space in The Sandbox.
5. Time-Saving
Thanks to the introduction of VR, realtors no longer need to spend countless hours travelling from one property to the next. Instead, clients can take virtual tours using VR headsets and enjoy a three-dimensional look at the property without leaving their homes. Moreover, all listed properties are available to view 24/7, thanks to VR.
Case Study:  Mim use virtual reality and augmented reality to provide virtual tours of real estate.
Benefits of the Metaverse for Real Estate Brand Strategy
The metaverse offers real estate agents a powerful platform to leverage for brand strategy. By leveraging the metaverse, agents can create immersive and interactive experiences for potential customers that can help build their brand and generate more interest in their properties.
Here are some of the key benefits of using the metaverse for real estate brand strategy:
Reach a Wider Audience
By leveraging the metaverse, real estate agents can reach a wider audience than ever before. By creating digital experiences in the metaverse, agents can connect with potential customers who may not have been exposed to their brand before. This can help agents to reach new audiences and increase brand awareness.
Enhance the Customer Experience
The metaverse can be used to create interactive and immersive experiences for potential customers that can help to enhance their experience with the brand. This can include virtual tours of properties, interactive 3D models, and virtual reality experiences that can help potential buyers to visualise the property before making a decision.
Create an Engaging Brand Story
The metaverse can be used to create engaging stories that can help to build a strong brand identity and attract new customers. Agents can use the metaverse to create interactive stories that can help to promote their brand and generate interest in their properties.
Improve Brand Visibility
The metaverse is quickly becoming a popular platform for marketing and advertising, and agents can use it to increase their brand visibility. By creating virtual experiences in the metaverse, agents can reach potential customers in new and creative ways and increase their reach.
Provide a Unique Selling Point
By using the metaverse for brand strategy, agents can set themselves apart from their competition and provide a unique selling point for their business. By offering virtual experiences to potential buyers, agents can create a unique and memorable experience that can help to differentiate their brand.
In Summary
Virtual reality and the metaverse are quickly becoming an invaluable tool for real estate agents looking to build their brand and reach new customers. By leveraging the metaverse, agents can create immersive and interactive experiences that can help to promote their brand and generate more interest in their properties. With the right strategy, agents can take advantage of the metaverse and unlock its potential to create a powerful and successful brand strategy.
---
Brand Strategy Collection
Brand Strategies for the Metaverse is a unique collection of over 250 consumer brands and their strategies in the emerging technologies of Web3 and the Metaverse. I have tracked, traced, analysed and assessed 250 consumer brands and their projects, initiatives and use-cases in AI, VR/AR/MR, NFTs, blockchain and crypto.
From Adidas to Zara, from Web3 to the Metaverse, this is a comprehensive collection of consumer brands including:
Adidas, AIA Insurance, Alfa Romeo, Asics, Aston Martin, Atari, Audi, Bacardi, Bentley, Bose, Boss, Budweiser, Burberry, Cadbury, Campbell Soup, Carrefour, Champion, Chevrolet, Chipolte, Coca-Cola, DBS Bank, Decathlon, Dior, Disney, Dolce&Gabbana, eBay, Emirates, Evian, Ferrari, Ford, Gap, Gibson, Glenfiddich, Gucci, Heineken, Hennessy, HTC, Hyundai, JBL, Johnnie Walker, Kellogg's, Kia, Kraft Heinz, L'Oreal, Lacoste, Lamborghini, Lavazza, ...
BONUS: The Brand Strategy Collection also lists over 30 celebrities and 20 locations who have adopted these emerging technologies to promote their own brands.
---
Further Reading
https://blog.datamatics.com/9-ar-vr-use-cases-that-will-disrupt-real-estate-industry-in-2021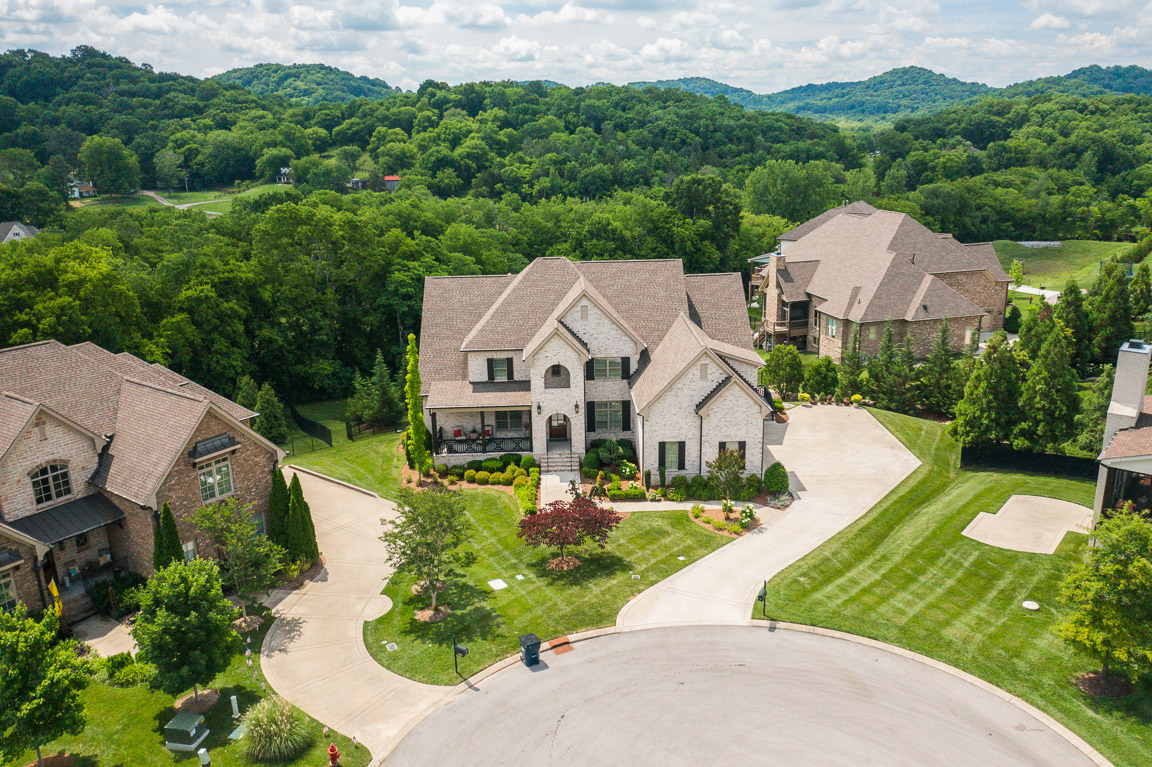 ---
w/Promotion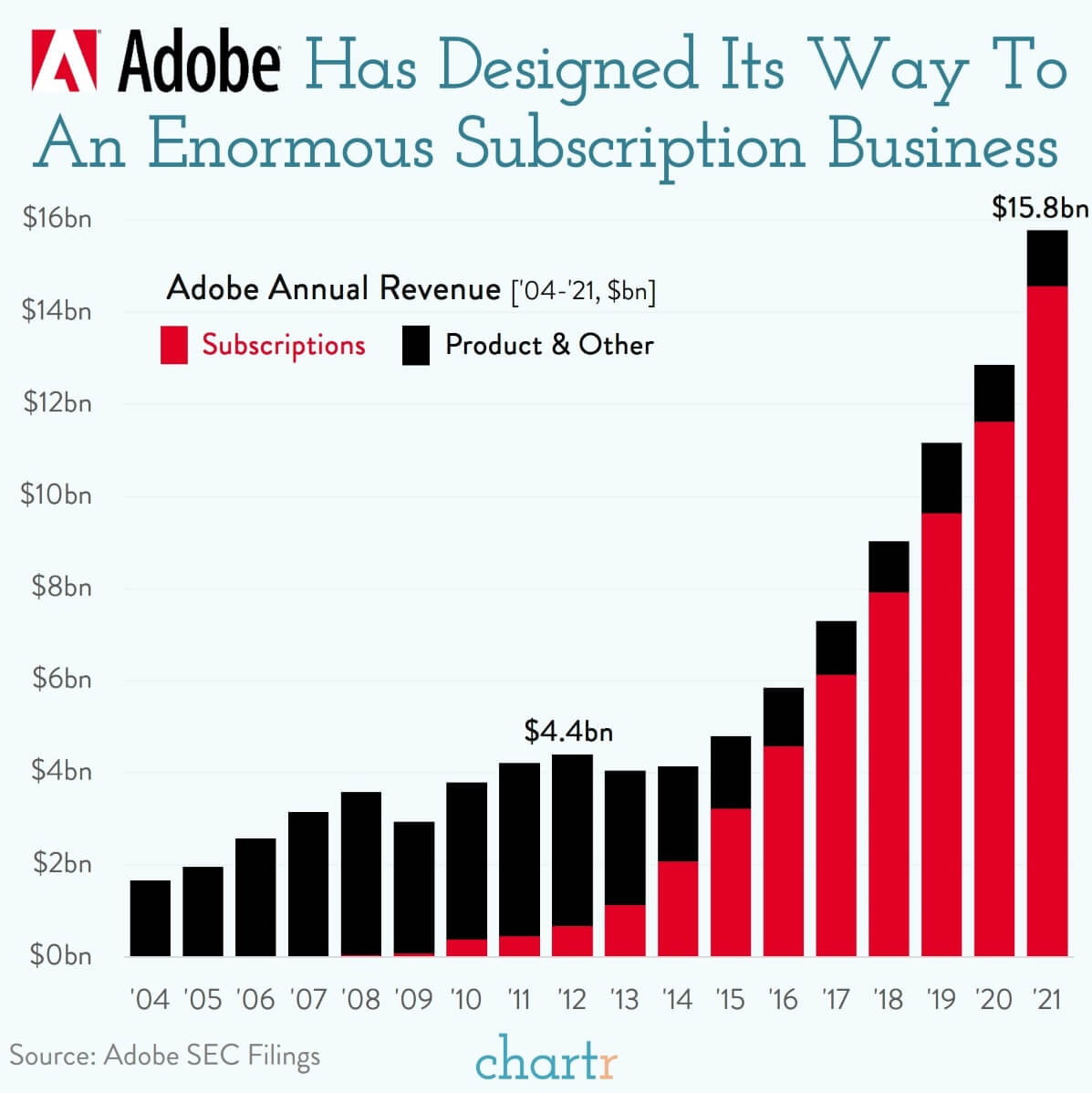 Take your office small talk to the next level with Chartr
Behind every big headline or emerging theme, there's the data that underpins the story. When I want to understand the numbers behind a topic – the deeper context that I can't get just from reading news – I turn to my friends at Chartr.
Their free visual newsletter is packed with snackable charts and easy-to-remember insights on business, tech, entertainment, and society – in less than a 5 minute read.
Join 300,000+ professionals FOR FREE and get the data, anecdotes, and visuals you need to understand today's world and take your office small talk to the next level.
---
Meco - Enjoy newsletters in a space designed for reading
Meco is a distraction-free space for reading and discovering newsletters, separate from the inbox. Add your newsletters in seconds and liberate your inbox. Plus it's completely free.
---