Starbucks has over 30,000 stores worldwide and completes around 100 million transactions per week, making it the third largest restaurant chain in the world. A key to their success is data, which they have a ton of, and machine learning AI.
---
---
w/Promotion
Meco: the best new app for newsletter reading
Reading newsletters in the inbox is frustrating - it is noisy and easy to lose control of subscriptions. Now you can enjoy your newsletters outside the inbox with Meco, an app built for reading. Plus it's completely free.
---
Starbucks leverage machine learning to improve the customer experience
Are you a regular at Starbucks and wonder how they always seem to know what you want to order? The answer lies in Starbucks' innovative use of machine learning. By leveraging their mobile app's data, Starbucks is utilising machine learning to gain powerful data-driven insights on its customers and improve the customer experience.
With over 30 million loyalty card members, they have a lot of data! But they couldn't do it without some help in the form of machine learning artificial intelligence that they call Deep Brew, a set of AI initiatives that run right across the company.
Starbucks' use of machine learning
Starbucks' entry into big-data collection came in 2011 with the introduction of their mobile app. Initially building traction with the introduction of app-based rewards points, or stars, the Starbucks app now processes over 100 million transactions a week.
As a result of their app's success, a consistent collection of data is able to be generated daily. Deep Brew, Starbucks' artificial intelligence (AI) initiative, looks for tech-based solutions to optimise their business function and customer experience.
The data Starbucks gathers about their customers aids them in creating a personalised user experience through their app. Starbucks deploys reinforcement learning to offer up product recommendations (reinforcement learning is a type of machine learning which rewards actions by learning from its past successes and mistakes.) Through trial and error, reinforcement learning finds the best path to a reward. For Starbucks, this reward is a purchase.
Starbucks are built on the cloud
Built on Microsoft Azure, Starbucks deploys reinforcement learning into their app where it gains powerful data-driven insights on its customers. The machine learning algorithm registers each transaction put forward by the customer as a data point. It will then use this data to begin recommending products that will best suit the buying habits of the customer. While reinforcement learning doesn't need much data to start recommending products, the more data points it has, the more accurate its recommendations will become.
In use, if the buying habits of a Starbucks customer show a strong preference for tea, the machine learning algorithm is able to push recommendations for tea-based products. This not only keeps the customers' preferences top of mind when they open the app, but also introduces them to new products which data suggests they might enjoy.
Starbucks senior VP of analytics and market research, Jon Francis, said "just like their relationship with a barista, customers receive the same care and personalised recommendations when it comes from our digital platforms."
Personalisation using algorithims
Data gathered on the Starbucks app informs the company about more than just customer's drink preferences. The Starbucks app is able to track a product's popularity, the exact time orders were made, and locations garnering the most traffic. Aided by AI and machine learning, Starbucks uses all of these metrics to improve their business strategy.
Data gathered at Starbucks can give insight on the popularity of certain stores during operating hours. Starbucks uses this information to gauge inventory needs and optimise scheduling by hiring more or less people depending on the history traffic of a store. Starbucks claims the success of this implementation has allowed its employees to focus on building customer connections, instead of scheduling and calculating inventory.
Starbucks uses their data and AI to make revenue projections and determine the best location to open a new store. Data from Starbucks mobile app gives them quick insight on what stores are the most profitable. Analysing store traffic and the location of the order placed, Starbucks is also able to pinpoint the optimal location for a new property without eating the profits of surrounding locations. Starbucks uses data gathered from surrounding stores and past revenue history to implement AI predictions on how profitable a new location will be.
The Power of Machine Learning for Business
Even when selling a physical product, Starbucks demonstrates machine learning's power in generating effective business decisions. Along with the ease of ordering via mobile, personalised product recommendations appearing every time a customer opens the app undoubtedly has elevated Starbucks to becoming the coffee, and machine learning data-driven company they are today.
Machine learning is not just limited to tech companies. Starbucks' success with machine learning and big data shows that machine learning can be implemented in any business to provide valuable insights and improve customer experience. Machine learning can help businesses optimise their operations, increase efficiency, and save resources.
Here's The Thing:
Starbucks's web3 Odyssey is seeing early signs of success, according to the Bank of America. Starbucks have reportedly generated $164,000 in incremental revenue from secondary sales of the Odyssey NFTS. A key feature of the Starbucks' NFT program is that they don't use tech jargon. Instead of being called non-fungible tokens, they're called Journey Stamps, which eases users adoption. Some Journey Stamps have already sold for as much as $1,900 each.
Starbucks' innovative use of machine learning and big data provides a blueprint for businesses to implement machine learning and improve their operations. Remember this the next time you visit Starbucks, and take a moment to appreciate how machine learning is working behind the scenes to provide you with a personalised experience.
By leveraging machine learning and big data, Starbucks has transformed the way they do business and is a testament to the power of machine learning in improving any business.
---
Further Reading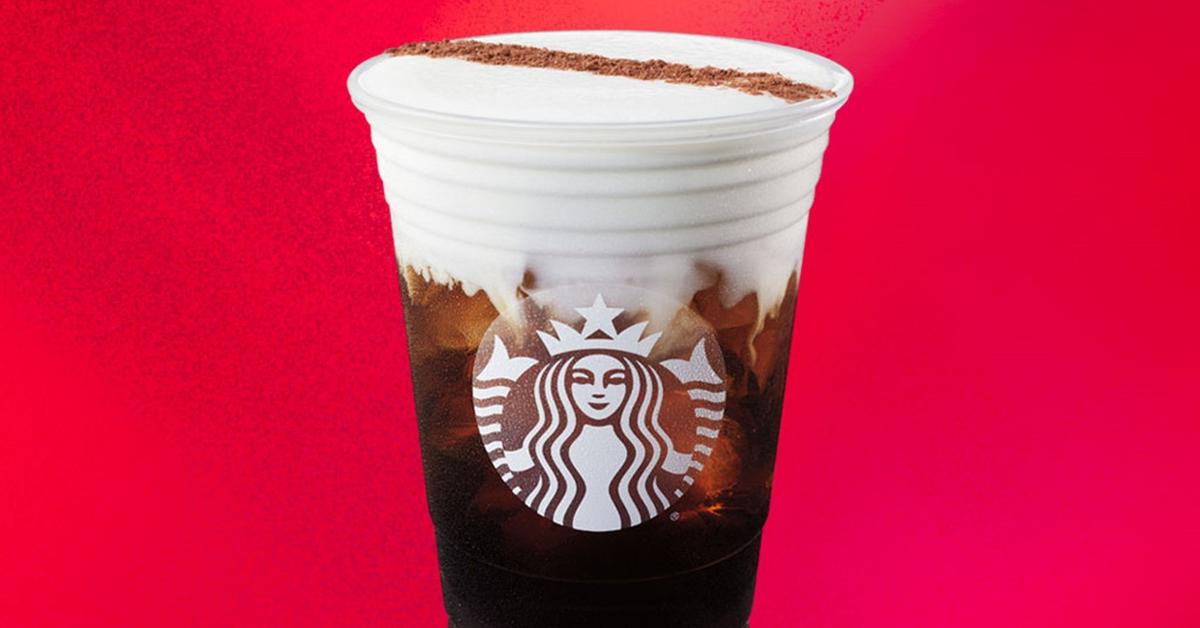 ---
w/BrandStrategies
Brand Strategy Collection
Brand Strategies for the Metaverse is a unique collection of over 250 consumer brands and their strategies in the emerging technologies of Web3 and the Metaverse. I have tracked, traced, analysed and assessed 250 consumer brands and their projects, initiatives and use-cases in AI, VR/AR/MR, NFTs, blockchain and crypto.
From Adidas to Zara, from Web3 to the Metaverse, this is a comprehensive collection of consumer brands including:
Adidas, AIA Insurance, Alfa Romeo, Asics, Aston Martin, Atari, Audi, Bacardi, Bentley, Bose, Boss, Budweiser, Burberry, Cadbury, Campbell Soup, Carrefour, Champion, Chevrolet, Chipolte, Coca-Cola, DBS Bank, Decathlon, Dior, Disney, Dolce&Gabbana, eBay, Emirates, Evian, Ferrari, Ford, Gap, Gibson, Glenfiddich, Gucci, Heineken, Hennessy, HTC, Hyundai, JBL, Johnnie Walker, Kellogg's, Kia, Kraft Heinz, L'Oreal, Lacoste, Lamborghini, Lavazza, ...
BONUS: The Brand Strategy Collection also lists over 30 celebrities and 20 locations who have adopted these emerging technologies to promote their own brands.
♾️
To find out more about the use-cases for consumer brands in AI, web3 and the Metaverse, check this out.
Brand Strategy Collection case studies
---
w/Promotion
Meco - Enjoy newsletters in a space designed for reading
Meco is a distraction-free space for reading and discovering newsletters, separate from the inbox. Add your newsletters in seconds and liberate your inbox. Plus it's completely free.
---
---
⛅
DigitalOcean is a cloud computing platform that makes it easy to build, deploy, and scale applications of all shapes and sizes. With a simple, developer-friendly platform and flexible pricing, it's no wonder that DigitalOcean is trusted by millions of developers around the world. Whether you're just getting started or are an experienced developer, DigitalOcean has the tools and resources you need to bring your ideas to life. Explore DigitalOcean today and see how it can help you build, deploy, and scale your next great project.
---