Wiser! #50: metaFacebook start trials of a cryptocurrency service on WhatsApp using Novi. Plus leaked docs reveal TikTok's secret sauce. And Timnit Gebru launches an AI ethics research team.
---
---
In this issue of Wiser!;
metaFacebook launch cryptocurrency payments on WhatsApp using Novi
leak documents unveil the secrets that make TikTok so addictive
AI ethics is going to be a huge topic of conversation and challenge for policymakers.
Plus stories on Apple, Amazon, Facebook, AI and lost Bitcoins
Plus more...
---
Crypto, BigTech
WhatsApp Launches Instant Cryptocurrency Payments in the US
Back Story: In October, metaFacebook said it about to start trials of its new digital wallet called Novi (see link below for the story I wrote about it at the time). Now, WhatsApp has confirmed that have launched a cryptocurrency payment feature for a small number of users in the United States using Novi, a digital wallet owned by MetaFacebook.
The pilot program lets users of the encrypted messaging app send and receive money "instantly, securely, and with no fees" using the Paxos Dollar (USPD) stablecoin, whose value is linked to the US dollar.
The way the payments work in WhatsApp is similar to sending regular attachments in a conversation. Users tap the plus (+) icon and then select Payment from the menu that appears. Users who are paid this way receive USDP, which can be withdrawn to a bank account in its equivalent value in US dollars.
There's no cap on the number of times the Novi system can be used to send and receive money through WhatsApp. Regardless of the frequency of use, there are no fees associated with keeping a balance in a Novi account or withdrawing it to a bank account. In addition, the inclusion of Novi in the chat platform has no effect on the end-to-end encryption of personal messages.
TalkingPoint: This pilot is one outcome of metaFacebook's cryptocurrency plans, which have changed since they were officially announced in 2019. Back then, the plan was to develop a cryptocurrency called Libra that would be linked to a Facebook digital wallet called Calibra.
However, Libra has since become Diem, and Calibra has become Novi, and instead of using Diem, Novi has adopted the Paxos stablecoin in partnership with Coinbase, which is the custody partner that holds the funds for the pilot.
WhatsApp already offers payment systems in India and Brazil, but these used traditional fiat currencies rather than crypto. Which means that they incur the costs and time delays associated with traditional payment systems, especially those that are cross-border. It is this market for what is called 'remittances' that Mark Zuckerberg sees as the huge potential.
The Novi wallet effectively lets users send money instantly and for free, from and to anyplace in the world.
---
---
Social Media
What makes TikTok so addictive?
BackStory: The science behind TikTok's algorithms have been revealed in a leaked document shown to the New York Times.
TikTok has a billion active users every month and is, IMHO, the most addictive of all the social media platforms. If you've never been on TikTok, it serves up an endless stream of very short videos (max length is 3 mins, but the majority are less than 1 min). Their algorithms figure out what you like and home in on them, feeding you an endless stream of more-of-the-same content. Within a very short period of time, TikTok knows as much about what really gets your attention as you do. This is because of intensity and concentration of signals they capture in a very condensed period.
Think of it like this...when you listen to Spotify or watch Netflix, it takes hours of attention before the platform figures out that you like soul or Succession. But with TikTok, it takes only about 15 to 20 minutes before the app knows your musical, political and sexual tastes, even your state of mind.
TakeAway: TikTok is not like the other social media platforms. The likes of Facebook, Instagram and Twitter rely on a user's 'connections' or list of 'friends' to serve up content.
But TikTok is different because it figures out what makes users tick without basing it on their list of friends and connections. Instead, they figure it out based on how often and how long you spend watching particular content. There's not actually any rocket science to this, but the magic in TikTok is how quickly they get to figure you out. And then act upon it and keep your attention on the app and not anywhere else.
A recent Wall Street Journal report demonstrated how TikTok relies heavily on how much time users spend watching each video to steer them toward more videos that will keep them scrolling. It is this process that causes concern because it can sometimes lead young viewers down dangerous rabbit holes, in particular toward content that promotes suicide or self-harm, problems that TikTok says it's working to stop by aggressively deleting content that violates its terms of service.
---
AI ethics
ex-Google head of AI ethics launches research group
Back Story: A year ago, Timnit Gebru tweeted that she had been "immediately fired" from her role as co-lead of Google's AI ethics team.
Timnit had questioned decisions made by Google in the way it approached its use of AI. Now she has launched a research group called the Distributed Artificial Intelligence Research Institute (aka DAIR). Through their research, Gebru hopes to push the tech industry toward a more ethical approach to AI deployment.

To recap, in December 2020, tensions between Gebru and Google leadership came to a head after she co-authored a research paper that questioned Google's use of "large language models" in its AI search engine. Gebru claims she was fired whilst Google disputes her version of events.
🤖
"The same big tech leaders who push out people like me are also the leaders who control big philanthropy and the government's agenda for the future of AI research," Gebru wrote in an op-ed for The Guardian. "
The point is: Gebru has poked the $1.8 trillion bear called Google. She identified AI bias and the harms that were caused as a result of using these large language models at the tech giant. Now, Gebru wants to do good in the world and launched a team that will keep a close eye on the ethical use of AI and use her platform to educate and inform policymakers.
The whole question of ethics in AI and the use of data is a huge topic that is going to have a much greater focus of attention as we go into 2022. Facebook is going to face the brunt of the scrutiny given the continuous stream of leaks and revelations about how their tech has caused harm under the knowing watch of Mark Zuckerberg and his leadership team. No amount of rebadging to Meta or hiding behind his Oculus 2 headsets is going to prevent a world of pain for the Zuck.
Google won't escape this scrutiny either. But in their case, they don't have the trail of bad stories to deal with.
---
Never Miss an Issue!
Sign up for the free membership of the Wiser! Newsletter and receive your copy of the weekly newsletter every Friday.
Premium Members get additional content with deep-dive INSIGHTS on the 1st and 3rd Tuesday of every month.
---
Snippets of Insight and Information
Apple Smartglasses
🕶 Is Apple about to launch its Smart Glasses? Tim Cook has made no secret of his POV that the future is Augmented and not Virtual Reality. That means wearing a pair of smart glasses instead of a headset the size of a house brick. According to The Wall Street Journal, the smartglasses market is worth $150 billion a year.
Apple won't be the first to market. Google launched Glass in 2013 with a big price tag ($1.5k). People wearing them were called "Glassholes," and the line was discontinued in 2015. Snap announced Spectacles in 2016, but a botched rollout killed the hype. Only 0.08% of its users ever bought them. The latest is Meta (AKA Facebook) who have partnered with Ray-Ban for its Stories glasses. Source: The Hustle
10 Metaverse jobs that will exist in 2030
Source: The Pourquoi Pas
Facebook VR
🥽 As Facebook plans the Metaverse, it struggles to combat harassment in VR. Social VR can be fun, but it can also be toxic as this report explains. Source: CNet
Apple v Epic Games
 Apple has won their appeal in the Epic Games v Apple court case. That means there won't be any alternative payment methods for in-app purchases on iPhones and iPads just yet. In the judgment, the Ninth Circuit Court said that the tech giant's appeal brought serious concerns about the district court's judgment passed in September. This story is far from over! Source: TheNextWeb
Lost Bitcoin
₿ Half a billion in Bitcoin, Lost in the Dump. For years, a Welshman who threw away the key to his cybercurrency stash has been fighting to excavate the local landfill. Source: The New Yorker
Apple's secret China deal
 Apple CEO Tim Cook met Chinese officials in 2016 after new regulations in the country threatened Apple's business. What has not been reported is that Cook signed an estimated $275-billion deal with the officials to fund projects in China. Source: Interesting Engineering
Facial Recognition
🤖 Clearview AI is on track to win a US patent for facial recognition technology. The government is moving to award a lucrative patent for a "search engine for faces," a technology that has members of Congress and privacy advocates up in arms. Source: Politico
Amazon fined
🛒 Italy has fined Amazon $1.3 billion for abusing its market position. Source: TechCrunch
Amazon brings the house down
🌐 Earlier this week, Amazon Web Services, the cloud computing business that owns about 40% of the global cloud market..went down! One consequence of the Amazon outage was that it left Smart Homes looking not so Smart after all. Source: Bloomberg
Elon Musk
---
Finally: Check this out...Wiser! has been posted on HackerNoon, including an automated reading of the Wiser! Essay in a choice of 4 difference accents. My preference is to hear the story read by Madam Beckham.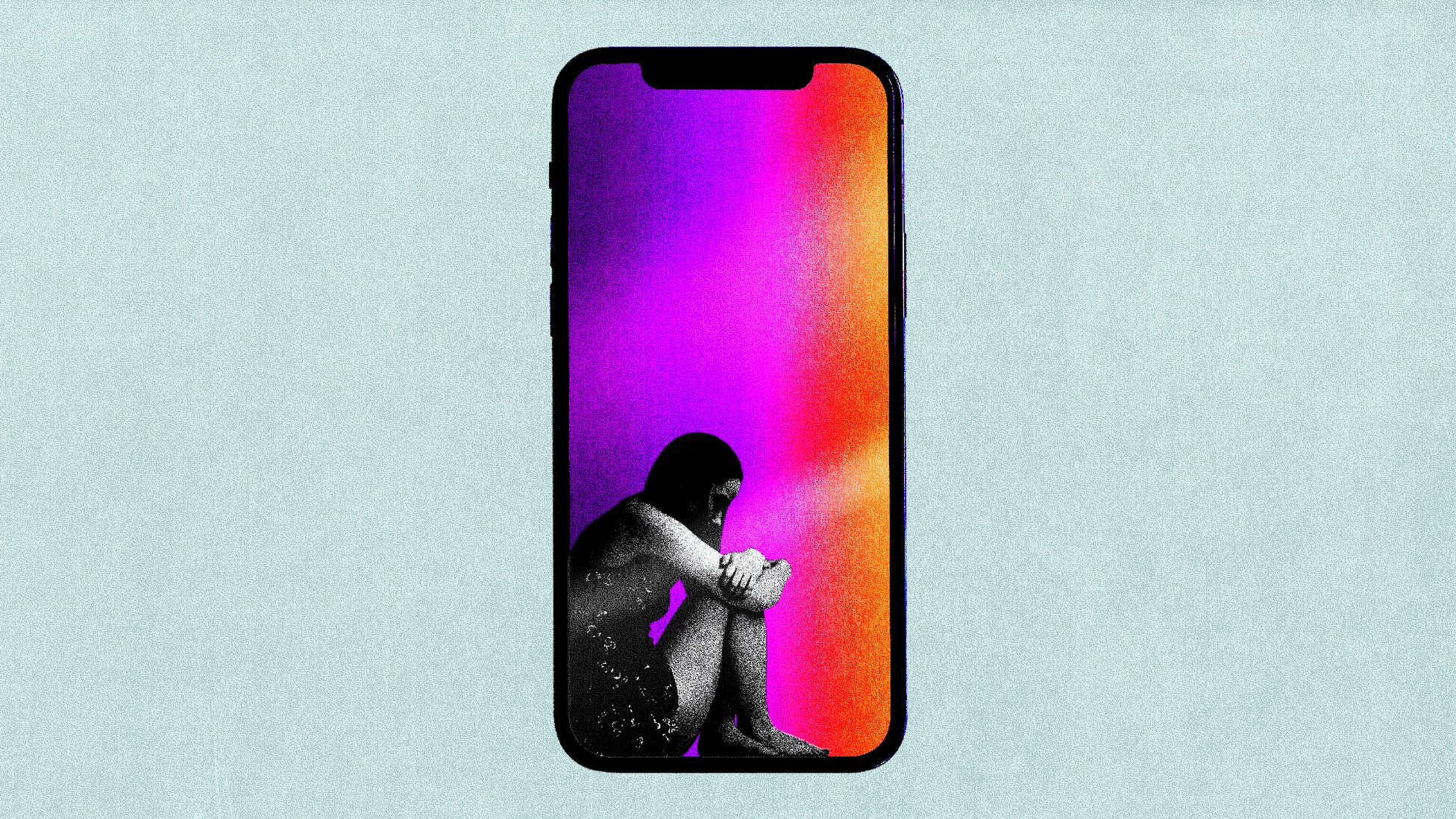 Plus...the latest Wiser! Insights. This is Part 1 of a 2 part series about Web3 and should be read alongside the 2 part series on the Metaverse (that was posted in October).
---
Upgrade to Premium
(30 Day Money Back Guarantee)
Premium Members get additional insight and analysis delivered to their Inbox on the 1st and 3rd Tuesday of every month. Premium Members also get unlimited access to the growing archive of rich content that is a valuable source of information about what's happening and what's next in the tech economy.
Donate to keep Wiser! running
Make a donation through the Buy Me A Coffee page. Each virtual coffee only costs €2 and 100% of the donation goes towards the running costs of this Newsletter.

Feedback
Did you get value from this issue of the Wiser! Newsletter?
---