Wiser! #83: Under 25s are playing, buying, living in the Metaverse...already. And brands that market to Gen Z and Gen Alpha are on to it! Plus, eSports is growing and a natural home for NFTs. Facebook reveal plans to be like TikTok. And Big Tech Little Tech podcast is out!
---
w/Issue #83 - 24th June 2022
Welcome, oh Wiser! friends.

There are now 12,871 subscribers who, just like you, want to know what's happening and what's coming next in the digital economy.
This week I'm covering:
teen fashion brands focused on a generation of young consumers who are at home in the Metaverse,
the growth of NFTs in the world of eSports,
Facebook's plans to be more like TikTok (because TikTok is eating its lunch),
our first guest in Episode #4 of Big Tech Little Tech podcast,
and a host of other snippets of insight and information to keep you informed and up to date.
But before we go on, I just want you to know that I'm taking a break from publishing Wiser! for the next 4 weeks. It's because I'm about to head back to the UK to see family and friends. I'll be on the road a lot and it's impractical to carve out the amount of time I need to write a decent newsletter. I hope you understand.
P.S. I've also deleted all social media apps off my phone...I'll explain shortly...
📬
If you've been forwarded this email by a friend or colleague, you can join the mailing list for free here...
---
w/Metaverse
Teen Brands, Fashion & The Metaverse!
LISTEN UP: Older generations take note!
What's going on? Teen retailers like Forever21, Pacsun and Boohoo are hanging out in the Metaverse. Their young customers are spending more time and virtual dollars on platforms like Roblox and Twitch and Discord.
Forever21 doesn't sell beanies in its physical stores or website, but it does on Roblox. In a matter of months, digital black beanies with the word "Forever" have become a massive hit on the virtual world platform, selling about 2,000 units a day at 50 cents each, and on track to sell 1.5 million units by the end of this year. The cost to create them? Less than $500 total.
Older generations may find this hard to relate to, but it's true. Gen Z and Gen Alpha shoppers (basically everyone under the age of 25) care about what they look like in these online digital spaces.
Which means that: the brands that cater to their Metaverse needs are winning out. Data from a Y Pulse report into Metaverse trends concluded that what young consumers do in the Metaverse will dictate their interests in the physical world.
⭐️ Half of Gen Z adults said they are interested in using the Metaverse, according to a survey by intelligence firm Morning Consult.
⭐️ 68% are self-identified as gamers.
⭐️ Within gaming platform Roblox, 70% of users are 24 or younger.
⭐️ Aeropostale, Gap and Forever21 are among the brands with the most affinity amongst Gen Z and Gen Alpha demographic, according to data from Geeiq.
⭐️ In late 2020, two million 13-to-16-year-olds spent a cumulative five million hours a day on Roblox alone, according to their own data.
⭐️ One in five daily active Roblox users update their avatars on any given day, including the body, face and accessories.
Here's the thing: those youngsters are already comfortable in the Metaverse. Those that already own cryptocurrency and have an avatar are three times (3x) more likely to have purchased more than 30 virtual goods, according to a recent research report from creative agency Virtue.
So, the next time you get into a "crypto is dead", "Web3 is a scam", or "the whole NFT thing is pointless" argument...
Remember this: there's a whole generation ALREADY living with and using the technology.
So, whilst many crypto projects deserve to wither on the vine, don't conflate the crap projects with the underlying tech.
Here are three pieces of further reading and a tweet video to watch:
---
w/Podcast
Big Tech Little Tech Podcast #4 - Metaverse, Passkeys & Apple Pay Later
🎙 This week, Shaun and I talk Metaverse with Charles Radclyffe, our very first special guest on the show. We also cover living without a smartphone, Passkeys replacing Passwords & Apple Pay Later, the new Buy Now Pay Later that exploits Apple's monopoly of the wealthiest billion phone owners on the planet.

You can listen and find out more here...

👉Spotify: https://spoti.fi/3ONJhgn
👉Apple: https://buff.ly/3yaitRP
👉 Web: https://buff.ly/3npmfAN
During the conversation, Charles talks about living without a smart phone. He uses a phone as a phone, who'd thought of that! Anyhow, Charles got me thinking about my own addictive, 'can't leave it alone',  habits when it comes to social media...and I've deleted EVERY social media app off mine!
I'm 3 days in and highly aware of how often I unconsciously reach for my phone. Only now, there's nothing on there! Which reminds me of a book I read a couple of year back called Ten Arguments for Deleting Your Social Media Accounts Right Now by Jarod Lanier*.
I'll going to go back over my Kindle highlights. Meanwhile, I'll let you know if I lasted the next 4 weeks without the apps on my mobile!
(* This is an Amazon affiliate link. If you buy this book with this link, at no extra cost to you, I receive a small credit).
---
w/NFTs
NFTs and the Global eSports Sector are a Match Made in Heaven
BackStory: "NFTs are changing the global Esports arena for the better", writes Enrico Molinari on Linkedin. (The term "eSports" is characterized by regional or international video gaming events in which professional and amateur players compete against each other.)
ESports is a growing segment: Statista forecast that the eSports market will be worth more than $1.6 billion by 2024 with a viewing audience of around 300 million people.
A new trend is for partnerships between eSports brands and the NFT sector, most recently:
eSports giants BOOM Esports and Fact Revolution have partnered with Yieldly, a  decentralized finance (DeFi) platform on Algorand, as a means of exploring the NFT space increase fan engagement and get access to an entirely new demographic of users.
Budweiser partnered with Zed Run, a virtual horse racing game run on blockchain technology where gamers own, trade, race and breed digital horses as NFTs.
Here's the thing: This is a Gen Z sweetspot. The average age of eSports players is 25, with teenagers being amongst the holders of championship titles.
This demographic of Gen Z, closely followed by Gen Alpha, are au-fait with the Web3 digital economy of crypto, tokens, NFTs and finding value in ways that older generations see little sense in.
There's a danger that the trend will be missed because of the preoccupation with the debate on the merits of crypto amidst the current "crypto-crash".
Don't say I didn't tell you!
---
w/SocialMedia
Facebook v TikTok: the Battle for Attention and Addiction
BackStory: With TikTok eating its lunch, the Head of Facebook tells his staff that they need to become more like TikTok. It's an almighty tussle as the world's largest social network fends off the rapidly approaching newcomer.
Looking in from the sidelines: the only conclusion you can reach is that Facebook is looking over its shoulder at TikTok and they're worried!
If you can't beat them: Copy Them! That's the message that Tim Alison, the man who took over as Head of Facebook last year when Mark Zuckerberg pivoted to the metaverse, just gave to staff.
In a so-called leaked memo obtained by The Verge, Alison makes the case for change in the way that Facebook serves up content to its users. (The memo was an all-hands broadcast that was quickly followed by an interview with The Verge...which all sounds a bit contrived to me.)
Here's the thing: The way Facebook decides what content a user sees in their feed is completely different to the way that TikTok decides what videos to serve up. And TikTok is proving to be a better (more addictive) model!
Whilst most commentators have focused on the "lets copy TikTok" angle of this story, for me, there's another issue at hand.
In the decade since Facebook changed the priority of content, putting greater emphasis on what Uncle Peter and Auntie Mary "think" over the journalism of main stream media, Facebook has become a major source of misinformation leading to societal division, the undermining of democracy and a marked increase in harm amongst young people.
Which means that: I see danger in this shift to the way Facebook's algorithms will work.
It is already remarkably easy for bad actors to use the advertising business model to influence unsuspecting Facebookers.
It is also remarkably easy for Uncle Peter's preposterous views on the 2020 election, the European Union or people with different coloured skin to proliferate. Remember that today, anyone's thoughts and opinions are contained within the reach of their network. It only goes viral when it starts spreading amongst friends of friends.
But in Facebook's new "discovery" model, influencers (which you can replace with "people with an agenda") will have greater access to the masses (because "content" will be spread based on a specific users interests.)
If someone is racist, racist content on Facebook will find them!
I've written a long-form essay on what I call the Facebook v TikTok Battle for Attention which you can read here 👉 https://bit.ly/39Dp6Tq.
---
w/Snippets of Insight and Information
Some News
🐦 Twitter are testing out longer-form writing. Although frankly I don't see what's wrong with using threads on Twitter when you need more than 280 characters. Threads is already an effective mechanism for getting a long message across and forces the writer to be concise and not too wordy. So, why do we need Twitter Notes?
🥽 Mark Zuckerberg released a video showing off some of Meta's new VR prototypes.
🐒 Instagram is opening up their NFT features to more users. Facebook will be next. This comes as Meta announced they were teaming up with other tech companies to create a Metaverse Standards Body. The companies include Adobe, Epic Games, Microsoft, and a few others. Notably absentees include Apple and "Decentralisation". (Web3 is meant to be the end of BigTech monopolies.)
💾 VCs are making record bets on Quantum Computing. Google, Intel, Microsoft, Amazon, and IBM all have their own programs, and investors poured at least $1 billion into quantum-computing startups last year.
🪙 Bitcoin billionaire and FTX CEO Sam Bankman-Fried has bailed out embattled crypto firms BlockFi and Voyager to the tune of $750m. Anthony Scaramucci has dubbed him "the new John Pierpont Morgan" (who used his personal wealth to bail out troubled businesses in the crisis of 1907").
👈 Separately, Bankman-Fried has blamed the Fed for the current collapse in Bitcoin and the crypto valuations.
♣ ️The Justice Department has reached a settlement with Meta after evidence emerged of discrimination in Facebook's housing advertising system. Didn't see that one coming, said no one ever!
🔥 Elon Musk has called Tesla's new gigafactories in Germany and Texas "gigantic money furnaces" that are losing billions of dollars.
💉 Internet addiction is on the rise in Africa.
🕺🏻 TikTok has agreed to increase user protections in the European Union.
👙 Meta is launching a digital clothing store where you can purchase outfits for your avatar.
🍎 Apple workers in a Maryland store successfully voted to form a union, becoming the tech giant's first employees to do so.
Some Reading
🙈 The Information writes about six badly timed tech acquisitions, including Salesforce's purchase of Slack last summer at a price that was far above any other enterprise software deals of the past six years. And software firm Bolt's $1.5 billion plan to buy crypto startup Wyre, announced in April, right before crypto prices collapsed. ($)
🌊 The Atlantic writes about the recession, working from home and the end of cheap capital to power disruptive tech startups like Uber.
🕵️‍♀️ A New York Times investigation into China's expanding tech-enabled, surveillance state. ($)
And finally...
---
w/Further Reading
Are You On LinkedIn?
If so, check out Wiser! on LinkedIn here. I post the LinkedIn edition of the newsletter on a Sunday or Monday, 2 days after the original email version of the newsletter is sent directly to everyone's Inbox. This is last week's edition of Wiser! on LinkedIn.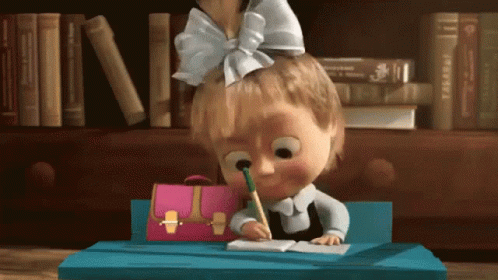 When I'm Writing..
🎶 I like to listen to easy listening Jazz, like this on YouTube or binaural beats, like this on (also on YouTube).
---
w/About Wiser!
Ways You Can Help Me
FOLLOW ME ON SOCIAL MEDIA
Join the 115,000+ fellow professionals who follow me across Social Media for Insights and Information from the Tech Economy.
I'm most active on
Linkedin
...
...co-host a
Podcast
called Big Tech Little Tech...
...have a
YouTube
channel...
...occasionally I hang out on
Twitter
...
...and I also write on
Medium
...
...and am figuring out how to make it work on
Reddit
.
Be Part Of The Wiser! Community
Over 12,500 professionals subscribe to the Wiser! Newsletter. Are you missing out?
Sign Up Here