Wiser #1: Interviews with the startup founders of Neeva and Sugar Insurance; Bitcoin 2021 predictions; MicroStrategy buys Bitcoin; Amazon's latest patent, and more
First published on 27th January 2021 on Substack
Most of my working life has been in sales of some kind. As a front line sales professional, people manager, entrepreneur and investor, I have always "been selling". And to be successful at selling, I know the power of stories and anecdotes to persuade. And the importance of keeping up to date with what's going on in my world.
If you are like me, your interests are the world of big tech, innovation, startups and strategy. In which case, I've written Wiser! for you.
Wiser! is a curated digest of original content, market insights, informed opinion, and the wisdom of others.
The original content will come from my interviews and discussions with the founders and entrepreneurs behind innovative new technology firms. This will be accompanied shortly by a podcast of my virtual fireside chat with the founder.
I focus on early stage startups because that is where the innovation of tomorrow will come from. And the best way to learn about it is to speak directly to those who are building it.
Then I share it with you!
Welcome to the community, I hope you enjoy Wiser! and I look forward to hearing from you.
Rick
P.s. please free to share this newsletter with anyone you think will find it interesting.
In this issue:
Founder Interview: Sugar, a South African startup on a mission to provide home insurance for those who need it the most
Founder Interview: Neeva - flipping the ad-based search engine business model on its head
Is 2021 the year that Bitcoin goes mainstream?
Amazon file patent for customised clothing!
AirBnB by the numbers
Evolution of the Scrollbar
DoorDash versus Uber Eats
Are you on Clubhouse yet?
---
Original Content
Sugar - a South African startup on a mission to provide home insurance for those who need it the most.
Over Christmas I had a call with Ntando Kubheka, the founder of Sugar. Unfortunately Ntando had just been diagnosed with Covid and was admitted to hospital shortly after we spoke. Thankfully he is over the worst and recovering from the disease. Which is a blessing because we need more people like Ntando in the world!

This is more than a story about the application of technology to solve the problem of getting insurance to those who need it the most.

This is a human interest story. The social impact is huge when you understand that the United Nations estimate there are a billion people in the world living in informal dwellings. This group of the world's population have the least and financial support the most. They simply can not get insurance as you and I know it.
Why? Because home insurance is a 1st world product and isn't designed for the mass market population of the 3rd.

When it comes to tech innovation, Sugar is a digital platform that exploits AI and chatbots to automate the customer engagement over a mobile phone.
They have also built their own version of what3words, the tech platform that has divided the entire globe into 3 metre squares.
Did you know that the world can be divided into 57 trillion unique 3 meter x 3 meter squares? By using a combination of (just) 3 words, every single one of the 57 trillion squares are given a unique address.
As I write this newsletter, my geolocation is hippy.private.indicate. What's yours?

The beauty of this approach is that it is extremely accurate, works offline and is universal.
Back to Sugar. I hope you find it an interesting and innovative story which you can read here.
---
Original Content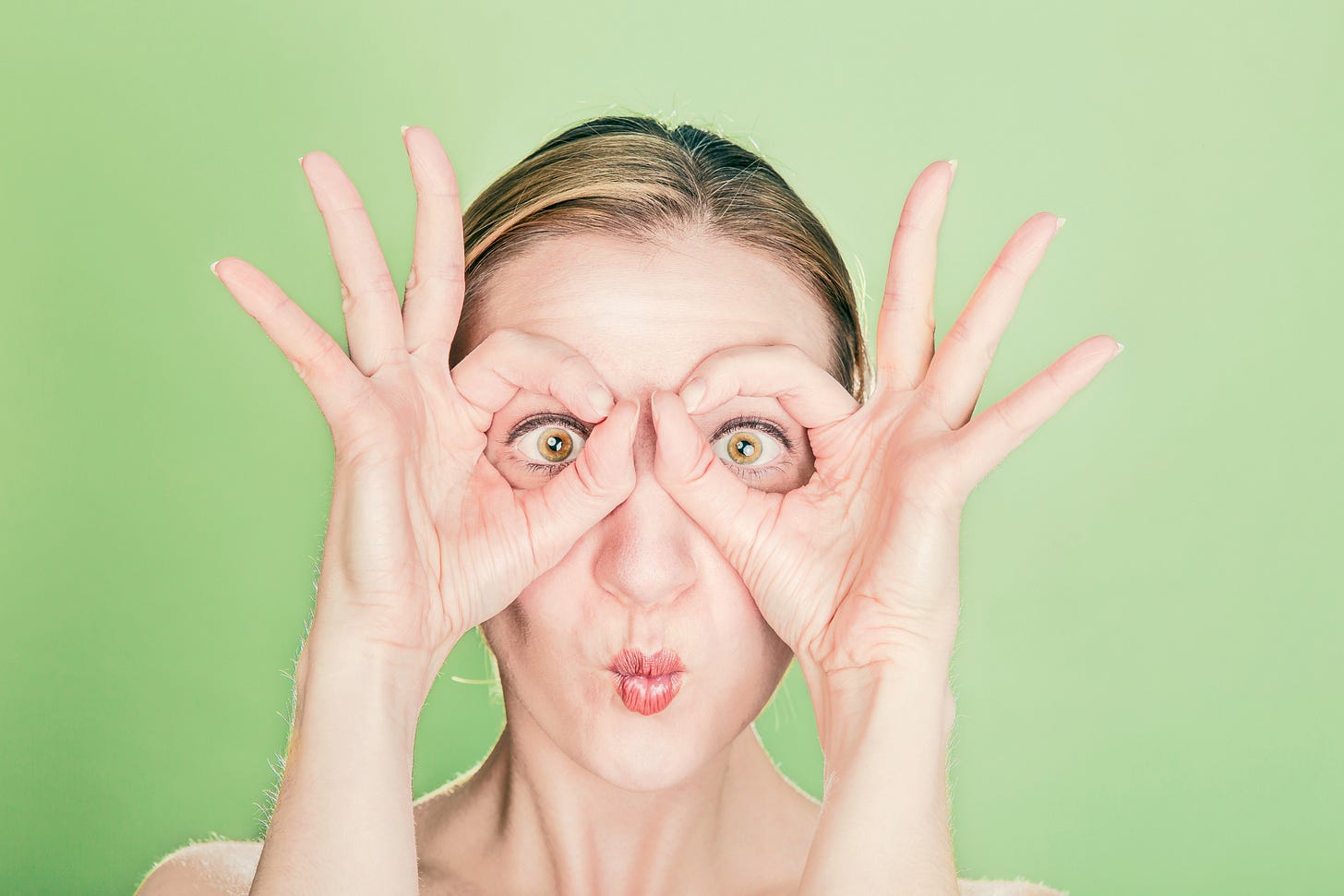 Neeva - flipping the ad-based search engine business model on its head
One way of looking at the digital world is to think of it as either iOS or Android. Google or Apple. Ad-based or subscription. Free but exploited, or paid for and private.
Tim Cook has already stoked the divide with his "privacy is a human right" strategy. Apple is clearly differentiating itself against the rest of Big Tech.
When it comes to internet search, Google dominates the market with over 91% of the search engine market. The only segment where they come a close second is e-commerce, to Amazon.
But in mainstream search, Google has market dominance and it is all fuelled by ad revenues (we are the product and all that).
But a new search engine is about to launch shortly that will be a subscription-based service. That means you pay the price of a coffee every month in return for an ad-free experience. The search engine results are not skewed by ad auctions and the data insights about you are not being used by third parties.
The platform is called Neeva and I reached out to the founders to find out more.
You can read my story with co-founder Vivek Raghunathan here.
---
Insight
Is 2021 the year that Bitcoin goes mainstream?
The recent run on Bitcoin saw it hit $40k in December. It has dropped back now is currently sitting around $30k as I put digital pen to paper.
This is the 3rd time we've seen a bull run following a halving, or halvening, (which is when the supply of new Bitcoin's mined every 10 minutes is halved). In 2013 the price hit $1k before falling back. Then in 2017, Bitcoin went to $20k.
It may be volatile but over the long run, but Bitcoin has only gone one way, and this is up over the past decade.
Today there are 900 Bitcoins mined a day and this will reduce to 450 at the next halvening. You can watch the clock countdown to the next halvening here, predicted for June 2024.
Institutional investing
MicroStrategy are a software company that run a SAAS platform providing intelligence and actionable insights. This has nothing to do with Bitcoin but I mention it because last year MicroStrategy put over $1bn of their balance sheet into Bitcoin.
It was a bold and calculated move that has substantially raised the profile of the company and its CEO, Michael Saylor. And if JP Morgan are correct and Bitcoin hits $146,000, then Michael Saylor has made an astute call.
You can hear Micheal Saylor on the Prof G Show explain the MicroStrategy strategy when it comes to Bitcoin and crypto.
BTW, the biggest institutional buyer of Bitcoin is Grayscale (with Paypal next). They are buying up to 18 times the number of coins being mined and currently hold over 630,000 Bitcoins in the Grayscale Bitcoin Trust (GBTC).
Go here for a ton of interesting and easy (I say with caution) explanations of Bitcoin and all things cryptocurrency from MicroStrategy.

If you want to follow the chatter on Bitcoin and all things crypto, tag onto these people who know their stuff on social media; Balaji Srinivasan, Nic Carter, Elizabeth Stark, Andreas Antonopoulos, Caitlin Long.

And for some heavier reading, try this in-depth report called "Bitcoin's Value Drivers", produced by crypto trading platform, Bitstamp.
---
Innovations for tomorrow
Amazon file patent for customised clothing!
Amazon have filed 3 separate patents aimed at creating a customised clothing department. The idea behind it is that Amazon would create a digital file that manufacturers would use to make personalised clothing for Amazon customers.

Amazon would use mobile phone images to capture a user's measurements to build their unique digital file.

Imagine that? You see the item you want and instead of guessing if you're a size 10 or 12, a M or L, you take some pics, the app works out your digital measurements, and sends them to the manufacturer, who then makes and returns the item sized to fit your unique self!

Source:Patent Drop
---
Snippets - little bits of wisdom and insight
Man vs Machine
In China, a team of elite doctors were matched against an #AI system to diagnose brain tumours by analysing MRI scans. The AI system was more accurate and significantly faster, watch the video here.
CES2021
Wired magazine list their best 12 products and 79 gadgets that give a glimpse into the future from the first ever virtual CES showcasing consumer technology
Creating images from text
OpenAI have "trained a neural network called DALL·E to creates images from text captions for a wide range of concepts expressible in natural language". Like GPT3, DALL·E is a transformer language. The AI tech uses machine learning to convert words into pictures.
Startups that didn't make it
As a reminder that it is extremely difficult to build, launch and sustain an innovative tech business, Techcrunch review the startups that didn't make it through 2020.
AirBnB by the numbers
7.4 million global listings and 4 million hosts
AirBnB has more listings than the top 4 hotel chains combined
In 2019, it made $4.8bn in revenue on gross bookings of $38bn
Higher margin Experiences grew to over 1m bookings pre-pandemic
AirBnB has lost money in every year since inception (2008), a total of $2.8bn
But that didn't stop the IPO start price of $60 racing to $150 in 1st week of trading on 10th December 2020.
Source: VisualCapitalist
Evolution of the Scrollbar
Want to see how the computer scroll bar has evolved since the Xerox Star in 1981? This novel but completely pointless link shows you how.
DoorDash versus Uber Eats
Uber Eats now accounts for c50% of Uber's revenues as the ride-share business moves to own the "next hour". But even so, it has a way to go to catch the market leader in meal delivery with DoorDash delivering half of all US meals.
Are you on Clubhouse yet?
Clubhouse is the latest social media app to be attracting attention from some big names. Basically, it's an audio-only app that lets you drop into conversations others are having. It's still invite only to sign up. I'm already in at @rickhuckstep and looking to experiment with a Wiser! clubroom in the next couple of months. If you want in, DM me I'll send you an invite.
---
My inputs
Books
Earlier this month I finished Post-Corona, From Crisis to Opportunity by Scott Galloway. I follow a lot of the stuff Prof G puts out, so there was very little in the book that was new to me. But that didn't stopped me from enjoying the way that the "dawg" expresses his opinions and thoughts on the world of tech, markets, brands and politics.

Currently I'm reading the story of Simulmatics Corporation by Jill Lepore called If Then: How one data company invented the future. This tells the story of how, when J.F.K. ran for President, a team of data scientists with powerful computers set out to model and manipulate American voters.
Music
My fav playlist at the moment on Spotify is Cena con Amigos (dinner with friends). It's an easy listen with a collection of mainstream classics and jazz that plays just as well in the background as with the volume up.
Podcasts
I listen to Sway by Kara Swisher for insights on Silicon Valley and Big Tech. Swisher is well connected and has her finger on the pulse.
Or…you can listen to me as I joined Kourosh Ghaffari from Almost Founders to discuss sales and the importance of selling to entrepreneurs and founders.
---
---
Thank you for reading Wiser! If you liked what you read and want to give me something back, you can always buy me a coffee.

Please send me your feedback and let me know what you liked, didn't like, or would like to see next time.
Till next time, Rick
Comments