Wiser! #52: A year in review. A round-up of some of my favourite stories and themes from the 175,000 words written in the first year of the Wiser! Newsletter.
---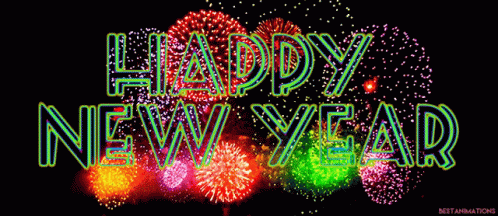 Hello friends and welcome to the first-ever end-of-year review issue of the Wiser! Newsletter.
As a departure from the normal format, I've pulled out some of my favourite themes from Wiser! this year and given them an update. That's meant reading through the 172,436 words I've written across 51 issues of the Wiser! Newsletter and Insights, and over 50 Essays, YouTubes and Interviews from founders, entrepreneurs and CEOs.
More to come on Tuesday for Premium Members.
🧠
Insight and Information give you Leverage!
---
BigTech
Amazon
In the year that founder Jeff Bezos stepped down as CEO to spend more time playing with his space ships, Amazon continued their strategic move to dominate the home tech space. In the US, more than 4 in every 5 households have an Amazon prime account, a quarter of global sales of smart speakers are Alexa devices and there are over 100 million homes with Alexa smart home devices. In October, Amazon unveiled a host of smart home gadgets, including a smart robot, all with one goal in mind...to dominate the home and make Alexa the next biggest operating system
But it wasn't all plain sailing for Amazon, either with or without founder Bezos. Amazon made a lot of negative headlines for its treatment of staff. Already one of the biggest employers in America (1 in every 150 working Americans is an Amazonian), Amazon hired more staff faster during the pandemic than any other organisation in the history of corporate America. This all stems from Amazon's use of AI to manage and surveil its staff. Whistleblower reports claimed that Amazon's automated HR algorithms made hiring and firing decisions with no human intervention.
Reports of staff churn at 150% per annum and a culture of fear amongst employees if they spoke up were widely reported. As was Jeff Bezos appearing in the Politico investigative reporting on America's wealthiest who apparently pay little or no tax. This is because they "earn" very little in the way of income (Musk takes no salary from Tesla and Zuckerberg gets paid $1/year for running metaFacebook) and therefore pay no income tax. Their wealth comes from owning stock in their firms which they can borrow against at very low-interest rates and which attracts no tax liability.
---
Social Media
The company formerly known as Facebook
2021 will be remembered as the year of awareness for Facebook. Investigative journalists from highly reputable media reported on leaked internal documents whilst the whistleblower Francis Haugen appeared before US senate, EU and UK government committees. The evidence showed that the Facebook executive, from CEO Mark Zuckerberg down, knew from their own research of the harmful effects of the Facebook platforms on the behaviour of its users. The findings were not good and they did nothing about them.
Facebook's own internal research showed a significant mental-health issue amongst teenager users on Instagram that they played down in public.
Internal memos show how a 2018 change rewarded outrage and that CEO Mark Zuckerberg resisted proposed fixes.
Employees raised alarms about how Facebook is being openly used for illegal activities such as the hiring of hitmen or the exploitation of young children in sex trafficking.
Myanmar. The United Nations specifically blamed Facebook for playing a "determining role".
A program known as XCheck gave millions of celebrities, politicians and high-profile users special treatment that meant they would avoid moderation and could abuse Community Guidelines in a way that ordinary Facebook users could not.
🤚
Between 2010 and 2014, the rates of self-harm and depression doubled amongst teenage girls (in USA, UK and Canada). The trend has continued to rise. A quarter of US girls aged 12-17 reported at least 1 depressive episode in 2020.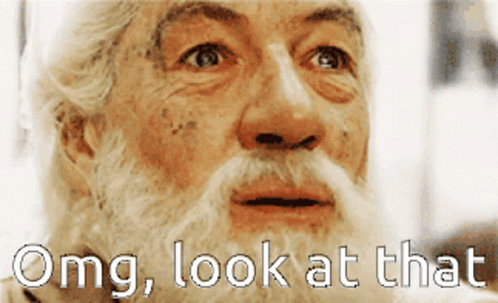 Meta: the mother of all distractions
Just scrutiny intensified and WhatsApp started trials with it digital wallet called Novi, rumours surfaced in October that the Zuck was about to pivot Facebook away from social media and towards the metaverse. In a first-mover land grab for the nascent virtual reality space known as the metaverse, Mark Zuckerberg announced that Facebook would now be called Meta in the Zuckerberg household and when it comes to corporate reporting (I shall forthwith refer to the social media giant as metaFacebook.)
Zuckerberg is betting on two things. That now is the time for virtual reality headsets to finally take off. And that he can reshape the metaFacebook model to be less dependant on advertising revenues fed from an algorithmic engagement model.
But the issue is this for Zuckerberg. Virtual Reality headsets have been around for decades and have never taken off before. Because they are unnatural and unattractive ("honey, why don't you go and slip into your Oculus 2 headsets so we can fool around," said nobody ever.) Sure, early reports of sales for Oculus 2 appear to be high this Christmas and the metaFacebook price has risen this week as a result. But that is largely in the gaming space. To make an impact, Zuckerberg is going to have to convince businesses to roll out VR headsets to their workforce and run meetings as virtual events. Never going to happen, IMHO.
As for the shift of the business model. metaFacebook earns around $40 a year from advertising revenues for every single one of its users. With a Gross Margin of 80%, this is a drug that's hard to kick. Unless and until the social media business finds a new source of revenue (ain't going to happen), metaFacebook will continue to put profits before users safety. And it is going to take regulations to change their behaviour (expect this to come from the European Union before the USA).
---
Metaverse
Talking of the Metaverse
The metaverse is going through the Peak of Inflated Expectations in the hype cycle (a Gartner model that defines the lifecycle of technology and innovation.) Which means that there will be a lot of bluff and bluster written about it, some of that will inevitably come from me. And there will be a lot of jumping on the bandwagon now that metaFacebook have upped the ante.
For me, the big shift is going to come from Augmented Reality, not Virtual Reality. This is going to be Apple's focus in 2022 as they unveil new wearable devices that "augment" user experience. Expect a camera on the Airpods and new AR apps for the iPhone. And Apple Smart Glasses are coming. It is this focus on AR that exposes the weakness in metaFacebook's push into VR. You'll remember the Ray-Ban smartglasses from Facebook that does everything except AR (for that you need to look at Snap's smart glasses).
Meanwhile, here's a couple of primer essays for Premium Members to explain what's going on...
---
CryptoCurrency
Was 2021 the year that Bitcoin went mainstream?
In the very first issue of Wiser! I posed this question; "is 2021 the year that Bitcoin goes mainstream?" Well, it's too early to tell but a lot has happened to suggest that it is well on its way to being mainstream. We had the first ETF, El Salvador made Bitcoin legal tender and the crypto saw a 40% price gain over a volatile trading year. Both Bitcoin and Eth, the number 2 in crypto, hit all-time price highs in November as the market cap of all cryptocurrencies briefly touched $3 trillion. To put that into perspective, Apple and Microsoft, the 2 largest companies in the world, have market capitalisations of around $2.5 trillion each (give or take).
🤑
Bitcoins in circulation: 18.9 million
Percentage of Bitcoins mined: 90%
Bitcoins left to mine: 2.1 million
Days to next Halvening: 857
---
Social Commerce
The Rise of TikTok
TikTok is the most viewed website in the world and has over a billion active users. It is, IMHO, the most addictive of all the social media platforms. If you've never been on TikTok, it serves up an endless stream of very short videos (max length is 3 mins, but the majority are less than 1 min). The algorithms figure out your preferences within a very short period of time because of the intensity of signals they capture in a concentrated period.
TikTok has many of the same issues as metaFacebook when it comes to serving up harmful content to addicted users. Algorithmic moderation is simply not up to the job and harmful stuff is being loaded quicker than it can be taken down. With Facebook and Instagram, the issue is one of scale. But with TikTok, it is also speed and duration. In China, new regulations have curbed the use of TikTok (and other digital platforms) amongst kids, most notably, forcing a break every 5 minutes to nudge the adolescent to do something more productive, and restricting online activity to less than an hour during daytime.
TikTok is the one to watch for many reasons. One of them is the growth of Social Commerce. This is already huge in China and is coming to the West. Social Commerce is where online influencers promote and sell products, often during live streaming sessions.
In October, an online influencer known as the "lipstick king", sold over $1.7 billion of make-up in a 12 hour livestream in China, where the sector is worth over $350 billion a year. In the US, this is forecast to be a $36 billion sector in 2022 and is one that YouTube, Twitter and Pinterest are all now playing in.
---
NFTs and Web3
NFT is the Collins' Dictionary Word of the Year. Which I found a bit strange because it's not a word, it's a three-letter acronym, but then maybe I'm just splitting hairs.  But there is a serious point to NFTs underneath the headlines of huge sums of money being paid for pixelated jpegs and hand drawn sketches.
Which is that NFTs are a digital record of ownership and conditions stored in a blockchain. They are a neat and efficient way to store and hold digital records of ownership and one day, everything will be transacted as NFTs.
I wrote this about NFTs in March...
...and this in December.
But NFTs are just part of the story that makes up the future of the crypto economy, the so-called Web3. Not to be confused with the Metaverse, Web3 is seen as the next iteration of the Internet, where utility is decentralised and digitised. Where the concentration of power shifts from BigTech to the Internet user. It's early days and, like the metaverse and the Internet of 1992, the Hype Cycle is at the peak of inflated expectations.
Nonetheless, Web3 is a term that you'll be hearing used a lot through 2022. Here's a couple of essays that sets the context fro what's to come.
---
Wisdom of Others
One of the best ways to gain wisdom is by talking with people who know. These are some of my written and recorded interviews with founders, CEOs and entrepreneurs that make up the Wisdom section of Wiser!
Daniel Schreiber
Lemonade - the digital insurer that redefined the insurance business model
Vivek Raghunathan
Neeva - the subscription search engine that offers an alternative to the ad business model
Richard Turrin
Central Bank Digital Currencies and the Rise of the Cashless Society
---
About Wiser!
Making your next conversation a better one
Wiser! is free because of the subscriptions and donations from readers like you. The purpose is simple: to save you time and keep you informed. Through the insights and information in every issue of the Wiser! Newsletter, you know what's happening and what's next in the Tech Economy.
Membership Options: You get unlimited access to all content and I get to keep the lights on.
Buy Me A Coffee: Virtual coffees cost €2 each and are the easiest way to donate to the running of the newsletter.
Tools and Tech behind Wiser!
Here are some of the tools and tech I use to make the Wiser! Newsletter (note: some of these are affiliate links that earn me a small commission.)
Genei.IO: An AI writing tool that reads long articles and creates short summaries.
Typefully: A writing and scheduling app for Tweets. Brilliant for threads.
Slick Inbox: A dedicated Inbox for all your newsletters and subscription emails that keeps your Inbox clutter-free.

Follow me on Social Media
Over 110,000 people follow me across Social Media for Insights and Information from the Tech Economy (whoop-di-do!😊). You get to see most of it here because you're subscribers to the Newsletter. I'm most active on Twitter and Linkedin, however here are some other places you can find me:
Hacker Noon: A great place to find tons of content from independent writers like me.
Medium: Still the number 1 place for bloggers and writers (IMHO).
TikTok: No dad dancing, I promise!
YouTube: Over 36,000 views last time I looked
Instagram: the place to make writing visual.
---