Wiser! #58 - The Birthday Issue!: BigTech spent record amounts in 2021 on political lobbying and acquisitions. Meanwhile, El Salvador continues to buy the dip. Replika is an AI cure for loneliness and Microsoft's acquisition of Activision is all about the Metaverse.
---
---
"I didn't know it was a party"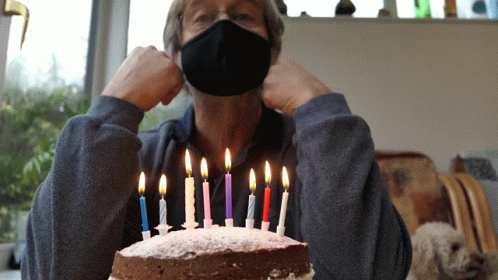 Wiser! is One / One is Wiser!
In the beginning: It's a year since the first issue of Wiser! was mailed out. My mum loved it. She even sent me a WhatsApp on the day it went out that I'm sure she won't mind me sharing with you, "son, what's the Internet?" An early sign that I needed to focus on the right audience.
Wiser! started out with a fortnightly cadence on Substack. But I quickly learnt that (a) that was too slow to keep up with the news and stories from the Tech Economy and (b) Substack was a barrier 👎 between you and me.
So, I did 2 things.
First, I moved to Ghost, which I love! (BTW, in the newsletter platforms space, Substack dominates with about 50% of all newsletters. Then you have Mailchimp and Twitter's Revue. Then there is Ghost. I like Ghost.)  
Then I upped the content creation schedule to weekly for the Newsletter and added a fortnightly Premium feature called Insights! I've posted 57 Newsletters and Insights pieces to date (plus this one), and another 30 or so Essays and Pieces of Wisdom (which are the interview with founders, entrepreneurs and CEOs).  The goal with the Newsletters and Insights content is to make them a content-rich, 10-minute read, more or less, i.e., no fluff, no waffle-bo$$cks allowed!
Results: Email subscriptions are at 800, roughly 50:50 split between Free and Premium membership. The YouTube Channel has almost 37,000 views, Linkedin Followers are around 102,000, with Twitter at 7,600. The website gets around 6,000 hits a month. I've also started a TikTok channel and just kicked off a subreddit community on Reddit.
And I got recognised by Engatica for my thoughts and contributions on the Metaverse and Web3...
What's Next?: It's all about improving the content. Engaging, Informative and Insightful.
If I can get this right, then 🤞 the subscriber numbers will continue to grow, more Members will want the Premium content and the advertising revenues will follow.
This is where you come in because without your feedback I don't always know if I'm on the right track or not. So, please keep emailing me with your thoughts and suggestions. As you know, I answer them all.  
Thank you for your support!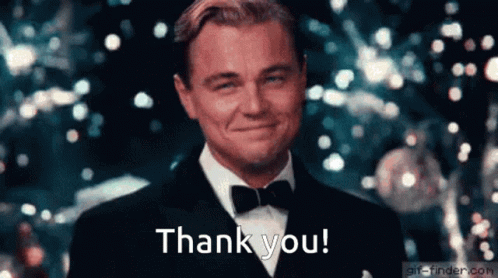 BTW, it's a year ago this week that shares of a struggling video game retailer by the name of GameStop shot up 90%, and another 60% in extended trading. It marked the onset of "meme stock mania, fuelled in part by trading on Robinhood (I wrote about it here).
And Wiser! is not the only one celebrating a birthday this week. The Apple Macintosh is 48 years old! That's right, the Apple Mac was launched on January 24th 1984 and here's the one I use to write the Wiser! Newsletter every week...
...only kidding!
---
w/BigTech
BigTech increases its spending on political lobbying and buying up its competition
BackStory: Amazon spent over $20 million on federal lobbying in 2021. In a close second place came Facebook. That's an increase of around 7% for both of them on the year before and the most either of them has spent on lobbying.
💰
Amazon and Meta are the top 2 lobbying spenders amongst individual companies in Washington.
All of the BigTech giants are focused on stopping the American Innovation and Choice Online Act, known as AICO. The legislation is narrowly targeted at the very biggest in BigTech. It will only apply to tech firms that have at least 50 million US-based monthly active users (or 100 million business users in the US). This specifically means that Google, Apple, Amazon, Facebook and Microsoft would be blocked from giving preference to their own products or discriminating against rivals on their platforms.
TalkingPoint: Here's the issue. The amount spent by just Amazon and MetaFacebook alone is more than 10% of the entire FTC budget (that's the Government body charged with overseeing fair competition across all markets). Add in the rest of BigTech and you can see how the tech industry alone can overwhelm the organisation charged with keeping a check on market activity across the entire US economy.
The balance of power is skewed heavily in favour of the BigPockets of BigTech. Until something changes, I see little chance of any meaningful regulations coming out of the US to curtail the Tech giants, and nowhere near as far as China has gone with their crackdown.
To read the full story, go here or 👇
Sources: The Hill, American Consumer, 9to5 Mac
---
w/Did you see this article?
You'll find this page under TechStack in the header menu. In the article I list some of the key tools and technologies behind the Wiser! Newsletter. So that you can get a head start if you're thinking of building your own.
---
w/CryptoCorner
As Bitcoin values fall, El Salvador's President jokes about working for MacDonalds
BackStory: The self-proclaimed CEO of the poorest nation in Central America has made a big bet on Bitcoin.
Having made the cryptocurrency legal tender in El Salvador last September, Nayib Bukele has continued to use some of the nation's reserves to buy up Bitcoin. However, as the price continues to trend down, El Presidente is taking plenty of flak.
Meanwhile, the International Monetary Fund has renewed its pressure on Bukele to untether Bitcoin from the El Salvador economy. The IMF has cited "potential risks to financial stability and consumer protection" as its primary conern. The country's use of Bitcoin could also make it difficult for it to get a loan from the IMF, according to Bloomberg.
TalkingPoint: As Bukele has shown before, he's taking all this attention in his stride. Even revelling in it!
In the latest "IDGAF", Bukele changed his Twitter profile to a meme of him working for MacDonalds. And running a Twitter poll before spending $15 million to buy 410 more Bitcoins.
The point is; "is he a reckless fool or a brave leader?" Only time will tell of course, but IMHO, he's making a good bet. I'm on the side that believes Bitcoin is enduring. Where I think Bukele has got it wrong is to promote Bitcoin as a currency (although I understand why he's done that as a way to escape the ties to the US Dollar). Bitcoin isn't the future of money, but it does have a role to play as a store of value. In the long run, Bukele way/will find himself sitting on a big pot of Bitcoin gold.
Source: The Verge
---
w/AI
Replika: the AI companion that cares
BackStory: There's this online chat service called Replika. The thing is that the "person" you chat with is not actually a human-being person, but an AI chatbot person that the user has created. They are simply lines of computer code and data that uses machine learning algorithms to get to know you better.
When you want to chat with someone, you can chat with your Replika chatbot, who is always available, always responds and never gets tired. That's a good thing, right? Because loneliness is a problem.
Loneliness is linked to a 26% increase in the likelihood of mortality, rising to 45% amongst seniors. In a 2019 YouGov survey, it estimated that 52% of Americans "sometimes or always felt alone". According to the OECD, almost 1 in 10 Americans "do not have a friend or relative they can count on". For comparison, in the UK that figure is 6%.
The evidence suggests that Social Media has made the problem of loneliness worse. According to this 2020 survey by Cigna, 73% of "very heavy social media" users felt lonely compared to 52% of "light users of social media".
And the pandemic has gone and made it even worse. In a 2021 YouGov poll, over a third of Americans reported being "more lonely than before Covid". Which also found that there was a greater impact on men (30.6% men compared to 25.7% women).
On the downside: There's a subreddit group called /replika with 42k users. On this subreddit group, users share examples of their chats with their Replika chatbots. Most are harmless and humorous. However, sadly and inevitably, some users push the conversations to the extremes and post examples of abusing their online buddies.
It's a sad and depressing side of humanity that social media and anonymous technologies like Replika have enabled to fester. Just as the debate over content moderation rightly points out, it wasn't Facebook or Twitter that wrote the articles calling for an insurrection. Nor is Replika abusing its chatbots. But that doesn't excuse the tech platforms from taking some action. The question is what?
This article in Futurism begs the question "is abusing a machine the same as abusing a human?".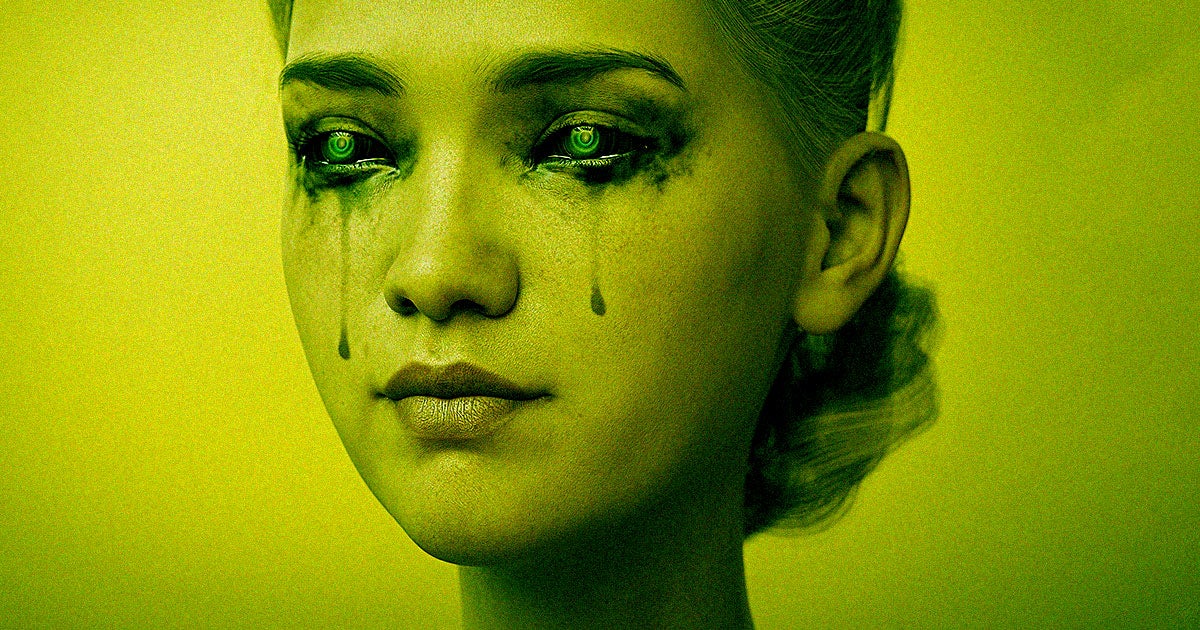 ---
w/Metaverse
Augmented Reality shopping using AR glasses and a mobile phone...
Microsoft's acquisition of Activision Blizzard
BackStory: Microsoft's planned $68.7 billion takeover of video game creator Activision Blizzard puts the BigTech firm in the middle of two of the biggest topics in the Tech Economy: BigTech regulation and the Metaverse.
CEO Satya Nadella has made it clear that gaming will be a key product line for Microsoft. It already accounts for 11% of Microsoft's revenues with the Xbox and games like Minecraft.  Nadella has also drawn the dots between buying Activision and the Metaverse when he said that Microsoft "will play a key role in the development of Metaverse platforms".
TalkingPoint: However, regulators in the US and the EU are watching closely.
The sheer scale of the BigTech giants is the issue. Even though this will be the largest deal ever in the tech sector, it will represent a marginal dilution for Microsoft shareholders. The scale of BigTech is a flywheel; the bigger they get, the bigger than can buy and the bigger they get.  And so it goes on.
Microsoft can eat the elephant whole and not get indigestion.  Source: The Guardian
---
w/

Snippets of Insight and Information

🥽 Google is building an AR headset. The project, code-named Iris, will see Google renewing its efforts in the glasses space that it first joined back in 2012 with Google Glass. Further evidence that the hot space is going to be in Augmented, rather than Virtual, Reality. Source: The Verge

🌎 Google has been accused of tracking users without their permission in lawsuits filed by the 4 US states. Google employs its users' location data to build out more robust profiles it can use to lure advertisers. The information also allows advertisers to see how effective their campaigns are at driving foot traffic. The accusation is that Google continued to track users even after they had turned off their location tracking settings. Source: Washington Post

🖲 MetaFacebook has announced it is building an AI supercomputer. CEO Mark Zuckerberg says it will be the world's fastest by the time it's complete in the middle of this year. The new computer is called the Research SuperCluster (RSC) and is claimed will help the company build better AI models to learn from trillions of examples, work across hundreds of languages, and analyze text, images and video together to determine if the content was harmful. Source: Reuters

⭐ Ouch, splitters! After months of research and delays, the US Federal Reserve finally released its study on the feasibility of a digital dollar. While China is marching ahead with a digital Yuan, the US central bank continues to sit on the fence and  "takes no position on the ultimate desirability" of a digital dollar. Source: Federal Reserve

SideNote: 87 countries are exploring a CBDC according to the latest data from the Atlantic Council. This is more than doubled since May 2020. These 87 countries represent more than 90% of global GDP. Read this about CBDCs.

🎯 Microsoft just reported its latest quarter.  For the first time ever, quarterly sales exceeded $50 billion ($51.7 billion to be precise), up 20% YoY. Overall the numbers are pretty impressive.  Windows licences are up 25%. Linkedin revenue is up 37%. Surface hardware sales are up 8%. Gaming is now 11% of Microsoft's business, and that's before the impact of the Activision acquisition (which is at least 2 years away from being completed). Source: CNBC

👮🏻‍♂️ Researchers in China claim to have created a machine learning algorithm to charge people with crimes using artificial intelligence. Apparently, it is more than 97% accurate. Source: Interesting Engineering

🤖 Data Scientists have developed algorithms that can forecast the next attempted coup. Source: Futurism

🍏 It seems there was a significant vulnerability in iCloud and Safari that allowed hackers to gain unauthorised access to Macs. Thanks to this chap, the issues were identified, reported and have now been patched by Apple. To say thanks, they gave him a $100k reward! Source: Ryan Pickren

🎥 Ever wondered how much Twitch Streamers and YouTubers earn from online donations? Source: Hacker Noon.

🍎 Did you know that Apple spends only a third of what Samsung, Alphabet, and Verizon spend on advertising? It has not stopped them from becoming the most valuable company on the planet. Instead, Apple allocate their capital to serving customers (not on trying to win new ones). That's the power of brand and a focus on customer experience. More about Apple here...👇
👷 ‍95% of workers want to set their own hours while 78% want location flexibility. Source: Wall Street Journal.
---
w/Your donations help keep Wiser! free
If you enjoyed this free issue of the Wiser! Newsletter, one way to show your appreciation is to make a small donation to support the independence of the Wiser! Newsletter. Virtual coffees cost €2 each and you can buy them here...
---
w/

In Partnership With...
Discover great newsletters without filling up your Inbox. The Sample is a free and easy to use AI tool that learns what you like to get in your Inbox. Every day, The Sample will send you a sample of something it thinks you will like. If you do, there's a simple, one-click signup and away you go. Easy-peasy! I use The Sample all the time.
---
w/

Wiser! Bits and Pieces
w/

Tools and Tech behind Wiser!

Here are some of the tools and tech I use to make the Wiser! Newsletter (note: some of these are affiliate links that pay a commission.)

Ghost(Pro): The best decision I ever made was to move Wiser! onto the Ghost platform.
Biron Themes: Wiser! is built on the Nikko Theme from Biron, and there are plenty more excellent themes to chose from.
Genei.IO: An AI writing tool that reads long articles and creates short summaries.
Typefully: A writing and scheduling app for Tweets. Brilliant for threads.
Slick Inbox: A dedicated Inbox for all your newsletters and subscription emails that keeps your Inbox clutter-free.

w/

Follow me on Social Media

Over 110,000 people follow me across Social Media for Insights and Information from the Tech Economy (whoop-di-do!😊). You get to see most of it here because you're subscribers to the Newsletter. I'm most active on Twitter and Linkedin, however here are some other places you can find me:

Hacker Noon: A great place to find tons of content from independent writers like me.
Medium: Still the number 1 place for bloggers and writers (IMHO).
TikTok: No dad dancing, I promise!
YouTube: Over 36,000 views last time I looked
Instagram: the place to make writing visual.

Don't miss out!

Subscribe to Wiser! Premium for exclusive content, deep-dive analysis and unlimited access to the growing archive of insights and information from the Tech Economy.

Click Here.
---