Wiser! Newsletter #74: Is Social Media to blame for the erosion of trust in government, institutions, the news media and, frankly, each other? In 2009, Facebook gave users the ability to Like and then Share posts. Was this the beginning of the end?
---
w/Issue #74 - 22nd April 2022
Welcome, Wiser! friends. You're now amongst 9,292 like-minded subscribers who want to better understand Tomorrow's Digital World.
This week there's a focus on social media and its impact on society over the last decade. Plus the latest on the Elon Musk Twitter soap opera. The Revlon Rule and what it means for Twitter's management team. And a whole lot more.
---
w/SocialMedia
What Is The Impact of a Decade of Social Media?
Back Story: When I saw Jeff Bezos' tweet that said: "This piece by Jonathan Haidt is thoughtful, beautifully written, and important. Very worth the long read", I had 2 thoughts. First, to read the article (which I did). And Second, what have I got to do to get Jeff to recommend one of my essays!?🤣
The article in The Atlantic is a long read and charts the evolution of social media over the past decade. It also plots society changes and attitudes over the same period and draws the correlation. I recommend you get yourself a cup of tea (or coffee) and a plate of digestives before starting it.
The article is best read in its entirety, and I'm not even going to attempt to summarise it. However, one of the points that resonated with me was about the role of social media and the erosion of trust in society.
"Trust among Chinese citizens in their government is a record 91%, the highest seen in a decade. The result is even more striking compared to the U.S., where trust in government is at 39%."
This is from the 2022 Edelman Trust Barometer and figures in the Jonathan Haidt article. The Edelmann Trust Barometer has been studying trust in governments for 20 years. In the latest league table, they put autocracies like China and the United Arab Emirates at the top, whereas the democracies of the USA, UK, Spain and South Korea score near the bottom.
There is a ton of complexity here to unpick in this simplistic stat. And I'm not advocating that the erosion of trust is entirely down to social media. Politicians like Boris Johnson and Donald Trump have made a big contribution to the decline in trust.
However, given my continued interest in the role of social media and society, my belief is that over the past decade, the social media networks have been corrosive to the things we should have trust in, like government, the news media and each other.
For example, would it would have been possible for a UK PM like Johnson to have gotten away with repeatedly misleading the public, from Brexit to Partygate, if we had not had the impact of social media on attitudes towards trust?
If the social and political environment we live in today had not been shaped by algorithms purposefully designed to reward outrage and anger, would Johnson's behaviour have been tolerated, as it has been to date?
IMHO: The answer is no, not in a million years.
This is one of the points made by Jonathan Haidt in his article about the history and impact of social media on trust in society. A point he backs up with research.
A working paper led by the social scientists Philipp Lorenz-Spreen and Lisa Oswald on this subject concluded that "the large majority of reported associations between digital media use and trust appear to be detrimental for democracy."
💬
The scientists found that, on balance, social media amplifies political polarization; foments populism, especially right-wing populism; and is associated with the spread of misinformation.
To read the full article by Jonathan Haidt, go here...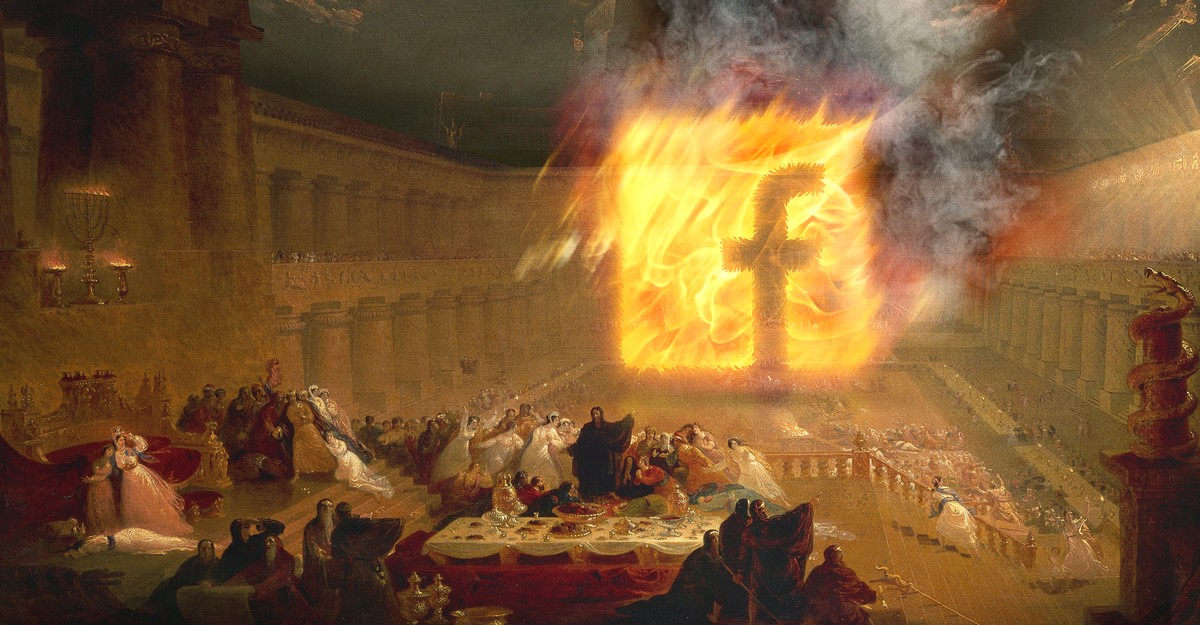 Meanwhile, Jeff, if you're reading, here's one I wrote earlier...(a nudge would be handy🙏).
---
w/ElonMusk
Elon's Twitter Soap Opera - Scene 420
Meanwhile: Elon Musk continues his pursuit of Twitter ownership, with idealistic promises of a digital land for free speech, devoid of spambots, and populated only by real people.
Somehow, I think Musk (and the 1990 Internet generation) are missing the point. Free speech requires moderation, which means rules. Otherwise, it is more of a free-for-all than free speech.
IMHO, Twitter was right to deplatform Trump, thereby removing a major source of misinformation on Twitter that was fuelling opinions amongst his supporters. (On Nov 7th 2020, Trump tweeted; "I WON THIS ELECTION, BY ALOT". It was Liked 1.2 million times and ReTweeted 190,000 times. P.s. Trump did not win the election.)
The question of whether Musk would replatform Trump is a question he has yet to answer.
However, the key issue for now is, Can Elon Musk really afford to buy Twitter outright? He may be worth $270 billion and considered the world's richest man (after Putin?), but it's a wealth based on his shareholdings in his companies that are worth:
Tesla $1 trillion+
SpaceX $100 billion
The Boring Company $5.6 billion
Solar City $2.6 billion
Neuralink $1 billion
Musk says he has raised the financing although the markets doubt it. The share price has not yet crossed $50 even though Musk is offering to buy at $54.
In a new securities filing this week, Musk said that he has created 3 holding companies to acquire Twitter (called X Holdings).  He also said yesterday that he had raised the $43 billion needed to buy Twitter outright.
The thing is: Musk has yet to say exactly where the funding will come from.
The speculation is that Musk's lead adviser, Morgan Stanley and a handful of banks, have committed around $25 billion through various kinds of loans. Much of that will be secured against Tesla stock as collateral, although this is still less than transparent and not necessarily in the interests of Tesla shareholders.
This still leaves Musk having to find another $15+ billion in cash on his own. As yet, he's not explained how he'll fund it, just that he can.
Meanwhile, the Twitter board has instigated a "poison pill" mechanism as a defence against a hostile takeover.
w/Related:
Starlink ran a test with Delta Airlines to provide in-flight Wi-Fi
Tesla grew its earnings by 81% year over year in Q1, generating nearly $19 billion in revenue in the quarter
Elon Musk's tunneling startup, The Boring Company, raised $675 million at a  $5.6 billion valuation
---
w/M&A
What is The Revlon Rule?
Back Story: The Wall Street Journal reports this week that a Private Equity firm called Apollo was in a bid for Twitter. There's also speculation that PE firm Thoma Bravo is in a separate bid.
If it's true it means that Twitter is technically "in play". Let me explain.
There's this thing called the "Revlon Rule". It says that if the company is "in play", then the Twitter board have a legal duty to "maximise shareholder value" and accept the highest offer, regardless of who it is from, even if it is from Elon Musk.
This would be a change from last weekend when Twitter's Board initiated what is called a "poison pill", a mechanism to specifically stop a takeover by Musk.

It's a term that comes from a 1980's Supreme Court ruling involving Revlon. The Revlon court case came about after Revlon was subject to a hostile takeover from a firm called Pantry Pride.

At the time, Revlon rejected the unwelcome offer as "grossly inadequate". Like Twitter, Revlon put a "poison pill" in place to block PP.

What came next is relevant to the Twitter story....because the Revlon board started their own negotiations with firm called Forstmann; a "white knight" to defend against the hostile attack from Pantry Pride.

When Revlon and Forstmann agreed on a price, they put effectivelyput  Revlon "in play", as per a later ruling by the Supreme Court after Pantry Pride sued Revlon for the decision to sell to Forstmann.

The lawsuit went to the Supreme Court which ruled that the moment Revlon's management started talking to buyers, their fiduciary responsibility changed from "executing the company strategy" to "selling to the highest bidder".

In other words, Revlon had put themselves "in play". If Twitter are now talking to other potential buyers, then they are technically "in play" and have a duty to sell to the highest bidder, whether they like them or not.
---
w/OtherNews
Some News
Some Trends
Sønr InsurTech Briefing - Q1 2022
What's happening and what's next in the world of insurance and technology. The team from Sønr analyse the what's what of $11.4 billion invested in 214 deals.
Some Stats
The latest survey of American Teenagers from Piper Sandler revealed some interesting findings:
Apple Pay is the most widely used payments app. No surprise there, 87% of teens in the survey said they have an iPhone
26% of teens own a VR device, but just 5% use it daily
48% of teens are either unsure or not interested in the Metaverse (see bullet above)
Nike is the No. 1 apparel brand for teens. (But Nike is going big in the Metaverse and Teens appear disinterested in the Metaverse, what's going on?)
Teens spend 30% of their daily video consumption on either Netflix or YouTube (both 30%)
TikTok is the favourite social media platform (33% share) surpassing Snapchat for the first time (31%); Instagram was again third (22%)
53% of teens cite Amazon as their No. 1 favourite e-com site
Some Trivia
Humans account for 0.01% of all biomass on the Earth, and just 2.5% of animal biomass. But where have we made the biggest impact? In raising livestock. Livestock accounts for 4% of animal biomass, compared to 0.38% for wild mammals and birds.
The role of BigFood...
---
w/Wiser!
Join the Wiser! Community
🚀
Stay One Step Ahead of Your Competition.

Understanding What's Happening and Knowing What's Next are the cornerstones of Competitive Advantage.

Join fellow professionals to be better informed and Give Yourself the Leverage to Stay One Step Ahead of Your Competition.

➣ Closed Network of Professionals
➣ Ask The Experts for Insights and Information
➣ Exclusive Member Only Discord Channel
---
w/Read/Watch/Listen
I'm Reading
Thinking Fast and Slow
I finally finished it. I must confess that Thinking Fast and Slow by Daniel Kahneman wasn't always the easiest of reads. But I don't like leaving a book unfinished so I persevered, stopping to go over some of the economic theory stuff a few times to get my head around it.
BUT, I'm glad I did. I now have a much better understanding of motivation, decision making and human behaviour.
I'm Watching
WeCrashed
And I just started this...will let you know what I thought of it next week.
I'm Listening
DeFi Podcast
Launching protocols, DAOs, and NFTs in media and finance, with CEO of Palm NFT studio Dan Heyman. Source: The Fintech Blueprint
---
w/BackCatalogue
---
w/Donate to Wiser!
☕️ Wiser! is a free newsletter thanks to the donations of readers like you. It is easy and quick to make a small contribution to the costs of running Wiser! Use this link to BuyMeACoffee.🙏

---
w/FollowMe
Join the 112, 487 fellow professionals who follow me across Social Media for Insights and Information from the Tech Economy.

I'm most active on Linkedin.

Other places you can find me:

YouTube: Over 37,000 views last time I looked
Twitter: Did you know that 50% of Twitter users are lurkers (they only look).
Medium: A great place for bloggers and writers.
Reddit: I'm still figuring out how to build a community on the Wiser! sub-reddit.

---
😍
Did you enjoy this issue of Wiser!?
If so, please forward it to a colleague or a friend. It will only take you 10 seconds to do it. Writing it took me 10 hours. 🙏
✍️
Please leave a comment
Let us know what you think about this subject by putting your comments, thoughts or feedback in the comment section below. ☟
---