Wiser! #89: Big brands are dipping their toes in the Web3 ocean, learning about NFTs, crypto, blockchain and DeFi. They're learning alot and get themselves ahead of the game. Plus the latest twist in the Elon Twitter soap opera & the Zuck talks to Joe
---
w/Issue #89 - 2nd September 2022
Good morning, afternoon or evening, where ever you are in the world. As I write this newsletter from my home in Spain, I see Wiser! readers spanning the globe, from North America to Australia, from Sweden down to South Africa, and many places in between.
Every week, 14k readers get Wiser! To each and every one of you, thank you once again for taking 10 minutes out of your busy weeks to read my work.
For you, this week I'm covering:
Big brands dipping their toes into the Web3 space. Or more specifically, what Dolce & Gabbana and Budweiser are up to. The point is that it doesn't matter what the outcome, because these dudes are learning a ton about these new technologies and how to use them,
Elon and Twitter (episode #47) in the who is suing whom soap opera. It makes Succession look like a tame 1970's episode of Crossroads,
Mark Zuckerberg went on The Joe Rogan Show and recorded a 3 hour podcast! I dig into the social media responsibility stuff they talked about.
As always, there are a ton of links to other stories, content and things I think you'll find interesting and of value. Including promotions for other newsletters to help them grow their subscriber base. There are 2 this week...please click the links and check them out.🙏
🤩
This week's issue of Wiser! is brought to you in collaboration with
Less Hunt
,
the product newsletter that you wish you could pay for, but they only ship it for free. Less Hunt spotlights top tech products each week that inspire and build creativity. For the best new tech products in your inbox each week,
check it out here
.
---
w/Web3
Dolce & Gabbana Book $23m Of NFT Sales In 1st Year
Scarcity & Status: Dolce & Gabbana dropped its first NFT last year in collaboration with luxury digital marketplace UNXD. It was called "Collezione Genesi," and comprised a nine-piece physical and digital collection of fashion items that generated $6 million in sales at the time.

So what? Big brands like D&G, Adidas, Budweiser, Gap, Gucci, Bentley, McDonalds (the list goes on, I have 100 brand examples) are experimenting with NFTs.
They're dipping their toes into the Web3 space to see what happens, learn how it works, and gauge customer reaction.
These brands are the early adopters who are ahead of the curve, assuming that NFT technology endures and becomes part of the digital ecosystem...which I believe it will.
IMHO: Within the next decade, digital asset ownership via NFTs will be as ubiquitous as cashless payments or data storage in the cloud. Even my old mum will be using them!
🎙️
NFTs are the subject of the latest episode of Big Tech Little Tech, which Shaun Weston and I recorded yesterday. It'll hit the podcast platforms shortly. Follow us on Twitter for the latest updates.
🤩
NFTs are also the theme of the next Wiser! Trends Report, which will include access to my database of 100 Brands In The Metaverse. I couldn't find anyone with a collection this comprehensive, so I created my own. Premium Members will get access for Free.
---
w/Metaverse
Budweiser In The Metaverse
Tomorrow's World: There's a whole younger demographic of internet users who are already familiar and comfortable with the key components of what we call Web3, a decentralised internet built on crypto, NFTs, DeFi and blockchain technology.
Budweiser's Metaverse brand strategy includes launching an NFT collection, joining a DAO, and partnering with Zed Run, a blockchain gaming platform that runs on Ethereum.
The Question Is: Will it be worthwhile for Budweiser? Only time will tell, but in the meantime, as sure as eggs is eggs, Budweiser are learning a heck of a lot about tomorrow's digital world, today.
YouTube: In this video, I look at what it means for Budweiser and the next generation of blockchain gaming.
---
w/SocialMedia
Elon Musk Is Not Giving Up On Giving Up On Twitter
Episode #47: The latest episode of the Elon Musk Twitter Soap Opera was broadcast earlier this week. On Monday, Elon Musk's lawyers wrote to Twitter citing "an additional notice of termination."
In the latest twist, Elon Musk has filed an updated notice to kill his $44 billion Twitter acquisition by citing whistleblower Peiter Zatko.
Blame It On Mudge: As I wrote in last week's newsletter, Pieter Zatko, aka "Mudge", was Twitter's former head of security and in the inner circle of the Twitter leadership.
He was hired by Jack Dorsey and fired 18 months later by the new CEO, Parag Agrawal.
Aggrieved Ex-Employee: The point is that an aggrieved Mudge has made a number of allegations about Twitter that Twitter have denied. But that hasn't stopped Musk and his team from seizing on the allegations in their defense against Twitter's lawsuit.

In the filing to the US Securities and Exchange Commission (SEC), Musk alleged that Twitter "has not complied with its contractual obligations" due to the "extreme, egregious deficiencies" alleged by Mudge.

Calling Mudge: Musk has also subpoenaed Mudge for a deposition on September 9th, requesting materials related to how his tenure at Twitter ended. Musk also wants to know what stock, if any, he owns in the company.
Calling Stanford: Today, Team Musk subpoenaed Stanford, which Musk attended for 2 days back in 1995 before dropping out, over an "email account."  Mysterious, innit!
Calling EveryOne!: There are few people left in Silicon Valley who have not been subpoenaed by one side or the other. Twitter wants to dig into the emails, WhatsApps and text messages between the tech elite. Although when you're that rich, there's plenty of ways you can stick a finger or two up!
Take PayPal co-founder and Musk bestie, David O. Sacks, who was subpoenaed by Twitter because, he was "a potential investor in the merger Musk seeks to escape."
Giving Twitter The Bird: In response, Sacks posted a Mad Magazine cover displaying a middle finger and a video of someone pissing on a subpoena.

You couldn't make this stuff up!
P.S: A former FBI and CIA cyber expert claims that 80% of Twitter accounts are fake. To which Elon tweeted, "Sure sounds higher than 5%!"
Further Reading
---
w/Membership
Premium Members Are The Wisest!
Premium Members not only have my enduring gratitude and the satisfaction of knowing they're supporting independant writing, Premium Members also get;
exclusive Insight articles that make sense of the most important stories of the moment,
invite only access to the Private Channels in the Slack Community,
a data-driven Trend report every quarter, with insights and information to keep them you one step ahead of your competition,
Ask Me Anything. I personally answer all questions from Premium Members.
---
w/SocialMedia
What Did We Learn From The Zuck Talking To The Rogan?
Misinformation Abound: Last week, the boss of Meta Facebook, Mark Zuckerberg. went on The Joe Rogan Show. The result is a fascinating podcast discussion between a man familiar with spreading misinformation on social media and a man familiar with spreading misinformation on social media.
During the chat, Zuckerberg claimed that Meta Facebook spent $5 billion last year combatting misinformation. Yep, $5 BILLION in one year!
"It's almost like everyday you wake up and you're punched in the stomach", Mark Zuckerberg, one of the most powerful men in the world.
Metaverse: This is a long podcast (almost 3hrs), with a lot of focus on the Zuck's pivot for Facebook to the Metaverse.
But what interested me most was when Rogan pressed Zuckerberg on the role and responsibility of the world's largest social network in dividing America and public opinion.
Look Over There: On this subject, Zuckerberg largely resorted to form, pushing blame onto social dynamics that pre-date Facebook and social media.
I wrote an article about it here...
---
w/Podcast
🎙 Big Tech Little Tech
In the latest episode of Big Tech Little Tech, co-host Shaun and I discuss Amazon One. It's the latest use of biometrics linked to a credit card payment system. With the wave of your hand, you've paid for your groceries!
Here's a taster of the conversation...
We also talk about the rising popularity of BeReal as a social media platform, the Xiaomi CyberOne humanoid robot, and the latest tech news.
Somehow, we get around to mentioning great drummers! Join us by using these links: 🍎 APPLE | 🎶 SPOTIFY | 🌳 AMAZON | ⚓️ ANCHOR | 🌎 WEB
🎙️
COMING THIS WEEK: Shaun and I have just recorded the next episode and it'll be out any day now. The subject is NFTs. We tried to keep it as non-technical as we could and every time I strayed into techno-babble, Shaun sounded a bell! Mostly we talked about use-cases and how the tech will be used, and not so much about what it is!
Subscribe to the 📰 Big Tech Little Tech Newsletter on Substack, and follow us on 🐦 TWITTER  @BTLTpod to make sure you get to hear this episode as soon as it is released.
---
w/Insights
In Case You Missed It
---
w/TechNews
Headlines From The Tech Economy
"Just another crybaby hiding behind his lawyer's skirt." Dan O'Dowd talking about Elon Musk
By The Numbers
Interesting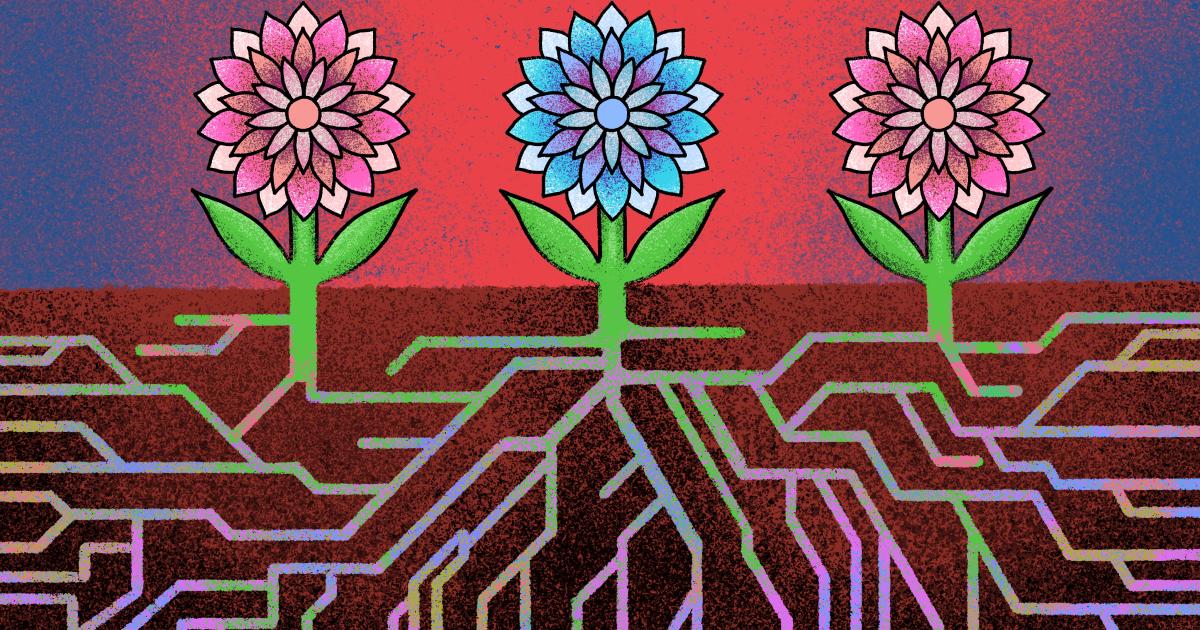 ---
w/Promotions
📰 Newsletter of the Week: All-In Write-Up
Weekly write-up over the All-In Podcast, in which industry veterans cover all things economic, tech, political and social. The focus of the latest post is Adam Neumann, the controversial entrepreneur behind WeWork and a $350 million investment from Andressen Horowitz for his latest venture. Read it here...
🤩 Be Smart About Finding Newsletters
You read Newsletters, right? (If you don't, then I'm clearly wasting my time!) Which means that you will love The Sample. The Sample is an AI-powered newsletter recommendation machine. You tell it the type of newsletters you like, then it back and wait. Because The Sample will send you recommendations based on your preferences. And then learn everytime they get it right or wrong. Check The Sample out here.
🐦 Typefully is a Must-Have for Twitter Creators
Typefully is used by 45k+ creators, inc me, to grow their audience on Twitter, and craft engaging tweets and threads. Typefully lets you write, schedule, and publish amazing tweets and threads on Twitter.
---
If you enjoyed this issue of Wiser!, you could show your appreciation like this…
☕️ you could drop me a tip at Buy Me A Coffee* (they're only €2 each).*
🏹 forward this email to a colleague or friend and share the wisdom.
🥇 Subscribe to Premium for €1 a week when you buy an annual membership (€52).
👋  You have received this newsletter because you subscribed to the Wiser! mailing list. If you no longer wish to receive the Wiser! newsletter, unsubscribe here.
---