Wiser! #90: Meta has been given their largest ever fine for failing to protect teen users. Apple are applying an unfair advantage to build an ads business. Elon's Starlink faces many hurdles to be the no 1 satellite service. Three reason's why TikTok is as addictive as slot machines.
---
w/Wiser! #90 - Friday 9th September
Hello Wiser! readers and a happy Friday to you! A special thank you and ¡hola! to the newest subscribers to Wiser! Premium.
This week I'm covering:
Meta's largest ever fine for exposing teens' data on Instagram,
Apple's Unfair Advantage, having nobbled the digital ads market (double-standards, methinks!),
Musk's SpaceX Starlink satellite internet service will have to overcome some stiff hurdles and competition from Amazon and Apple,
three reasons why TikTok is as addictive as playing the slot machines.
Plus: the latest episodes from the Big Tech Little Tech podcast and the Wiser! YouTube channel, some premium content with an all-you-need-to-know Collection on Web3, a member's only invite to the Slack Community, and a top tip on how to double your productivity using an AI writing too.
As always, there are a ton of links to other stories, content and stuff I think you'll find interesting and of value.
Thank you for subscribing to my newsletter. Every week, 14k readers like you get Wiser! (Premium subscribers are the Wisest!)
Rick
👍
"Check out Wiser! There's great content there!"
Ron Shevlin, Industry Analyst, Writer for Forbes
---
w/

Partnership
The Future Party!
...and you're invited!
The Future Party is a free daily newsletter that breaks down the business of entertainment & tech and analyzes what it all means for the future. From MrBeast's first physical burger joint to Genies' NFT fashion marketplace, their curated stories are relevant, informative, and fun to read.
Join the party and connect with a community that is both diverse and inclusive.
---
w/BigTech
Meta/Facebook Given Its Largest Fine Ever
Hide & Seek: In the same week that unsealed court documents in the USA reveal that Facebook doesn't actually know where it stores user data, Meta is handed a massive €405 million fine by the EU (roughly $402 million).
The unsealed docs came from the discovery hearing for the Cambridge Analytica case back in March. They reveal that two veteran Facebook engineers told the court that the company doesn't keep track of where it holds all of a user's personal data.
Huge Fine: Meanwhile, over in the European Union, a 2 year investigation into the mishandling of data on Instagram resulted in a €405 million fine for the social media giant. It's the largest fine ever for Meta and the 2nd largest issued by the EU's BigTech regulators (who fined Amazon €746 million last year for violating privacy rules.)
GDPR: Ireland's Data Protection Commissioner found that Instagram mishandled children's private data, breaching GDPR rules.
Instagram allowed users aged between 13-17 years old to set up business accounts, thereby making their contact information (email address, phone numbers etc) publicly available.
Instagram made the accounts of some young users public by default.
Wrist Slap: This is the third and largest fine the Irish DPC has imposed on Meta/Facebook, easily eclipsing the €225 million the company was fined for failings with user data on WhatsApp. However, it's still only a slap on the wrist for the firm that made $39 billion in profit last year.
A Meta spokesperson told Politico that the fine related to settings changed more than a year ago, and it was reviewing the decision.
---
w/BigTech
Apple's Unfair Advantage
Surveillance by an Internet platform is called "Tracking" unless you're Apple, then it's called "Personalisation."
Human Right: Apple's brand is built on the notion that it doesn't make money from selling your personal information — "What happens on your iPhone, stays on your iPhone", right?
Now, having kicked the legs from under the ad-fuelled tech sector, Apple has plans to build its own ad empire. A flurry of over 600 job posts for Apple's new ad team set the intention to "drive the design of the most privacy-forward, sophisticated demand side platform possible."
Explainer: A demand-side platform allows advertisers to use automation to boost media campaigns, often leading them to spend more money.
Old News: But this is nothing new. The origins of Apple's move into ads can be traced back to 2019 when Tim Cook wrote this piece for Time Magazine about the world of online advertising. It was a great piece of strategic marketing as well as creating clear blue water between Apple and the rest of Big Tech.
Cook's message was simple: Consumers deserve their right to privacy. Who wouldn't agree with that?
New News: But what is new is that having created a market space in digital ads by taking out the competition, Apple is now moving to fill it. Apple has used its unfair advantage (owning the rails) to the detriment of others. And they're unlikely to get away with it without a fight.
Related
This week, Apple held its Far Out event, an annual showcase of all the latest updates to their range of phones, watches and gadgets.
Several things caught my eye;
the new iPhone 14 comes alongside a super-sized sibling called the iPhone 14 Pro. Apart from a longer battery life, better camera, tougher casing (as you'd expect on any new model), the big new feature is called "Dynamic Island." Basically, the "notch" that holds the front facing camera has been replaced with the "Island" and will now double up as a display showing output from the phone's widgets.
the iPhone 14 also features crash detection (also on the Watch). The iPhone uses a new accelerometer and gyroscope along with machine learning models to detect if you've been in a severe car crash. The new iPhone also has a satellite connection to contact emergency services in places where there's no mobile signal.
the Apple Watch has a new temperature sensor. Overnight, women can get estimates about when they're expected to ovulate.
Shaun and I will be discussing all this and more about the new features and updates from Apple on the next podcast. Speaking of which...
---
w/Podcast
🎙 Big Tech Little Tech #8
Co-host Shaun Weston and I discuss NFTs, aka "non-fungible tokens". What are they? How are they used? Are they a fad or the future?
Plus, we chat about
Here's a snippet from Episode #8...
🕸️
Unlocking Web3: The Decentralised, Democratised Internet
Interested in the next generation of the Internet - NFTs, Crypto, DeFi, Blockchain, aka Web3? You will find all-you-need-to-know in this collection of writings, white papers, videos and podcasts. Access Unlocking Web3 with a Premium Subscription or purchase on Gumtree.
👉
Read Unlocking Web3 Here 👈
---
w/Community
Join The Wiser! Community on Slack
Did you know that 10 million people use Slack EVERY DAY? Slack is the Community platform that enables Wiser! members to chat, share content, ask questions and start up to date with everything that's going on with Wiser!
If you're one of the 10 million. Or a new user to Slack, come and join us using this invite link. But be quick, because it is only valid for 7 days!
---
w/WiserPods!
WiserPod! #32 - Web3, Musk, Zuckerberg
Toe Dipping: In the latest video I talk about big brands dipping their toes into the NFT space, what Musk is up to, and Mark Zuckerberg on the Joe Rogan Show. Watch it here...
The most popular WiserPods! on YouTube:
---
w/Space
Elon Musk Faces Stiff Competition To Be No1 in Satellite Cellphone Connectivity
Space: At the end of August, T-Mobile announced plans to use SpaceX's Starlink broadband satellites to bring connectivity to phones beyond the reach of its cell towers in the United States.
However, if Elon Musk's SpaceX and T-Mobile are to have any hope of beating a wide range of rivals, including Amazon and potentially Apple, to the market for satellite-delivered mobile phone services, they need to overcome an array of both regulatory and technological roadblocks.
Hurdles: Musk and SpaceX engineers are racing to clear key engineering hurdles. But it will be much harder for Musk to quickly overcome the biggest regulatory challenge; getting approval from the Federal Communications Commission.
Profundity: Despite Musk's hyping the "profundity" of their venture when it was unveiled last month, the SpaceX-T-Mobile partnership is behind rivals.
Globalstar sells bulky satellite phones but already has approval from the FCC to provide satellite-based mobile services using regular phones. And industry chatter suggests it is planning to partner with Apple on a service that could be announced any time now.
Satellite service provider AST SpaceMobile also has FCC approval to test a new satellite-based cellphone project.
Further Reading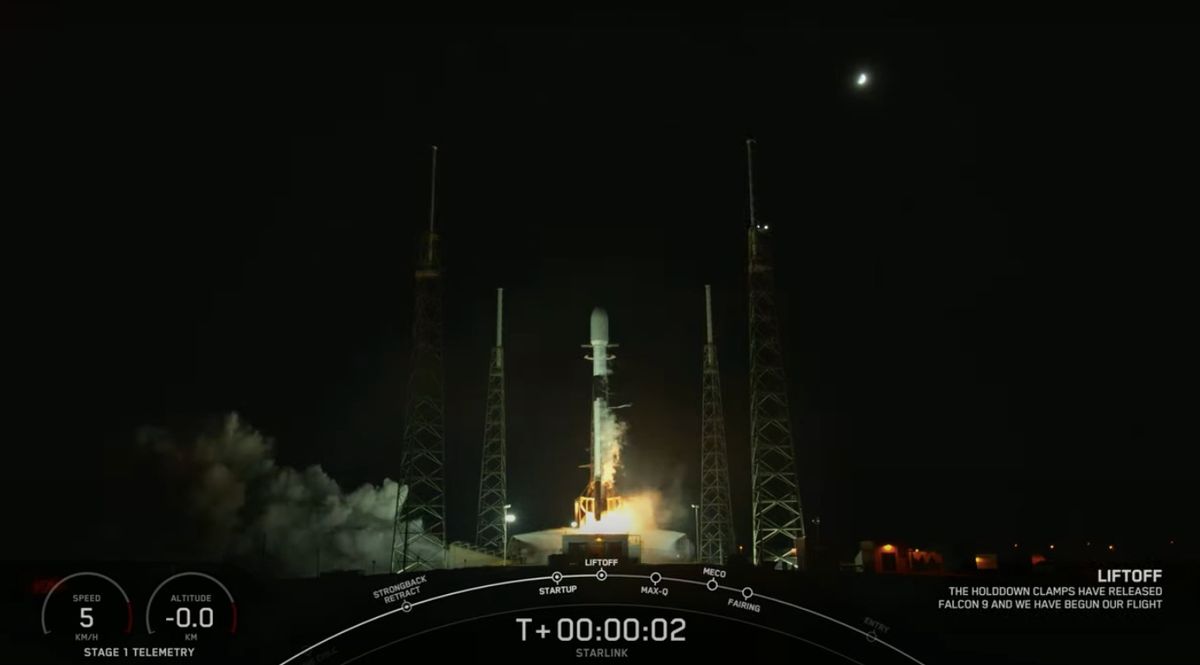 ---
w/Premium Content
Three Reasons TikTok Is As Addictive As Playing The Slots
Premium: TikTok is the app that has redefined social engagement. Everyone wants to be like TikTok. The ocean tankers of Facebook and Instagram are turning. But what's the secret? Why is TikTok so addictive? Why is it commanding so much attention? It comes down to 3 things...
Digital Crack Cocaine
Back Story: It's a fair assumption that most people have heard of TikTok. Wiser! definitely have! But for many, TikTok is "just one of those apps that kids play on". Hmmm. Which begs the question, do they really understand exactly what TikTok is and how big TikTok as become? How much it is used and who uses it? And what makes it so addictive and what's the science behind it?
In essence, the science behind TikTok can be condensed into these three  attributes:
TikTok knows exactly what you like and want to watch better than anyone, even your partner.
TikTok has removed all decision-making. Open the app and away you go, no spending time deciding what to watch, the app already knows what you want.
TikTok applies "random reinforcement" to keep you addicted and online for longer than on any other app.
Let me start by giving you some of the headline stats just to show you exactly how big and influential TikTok has become:
the app has 1.6 billion monthly users, that's more than Twitter, Snapchat and LinkedIn combined,
TikTok has been the most downloaded app for the past 5 quarters in a row, and downloaded more than any other app since 2020,
its global advertising revenues are forecast to exceed $11 billion in 2022, that's more than Twitter and Snapchat combined, and some!,
the average user spends more time on TikTok than on Facebook and Instagram combined….and get this…
US users spend an average 26 hours per month on TikTok..that's equivalent to 36 working days a year scrolling through videos…4 years ago that was only 8 hours a month
TikTok also reports that around a third of users (34.4%) watch longer videos at double speed.
And to give you an idea of how much the other platforms are worried by TikTok, in the last earnings call from Meta Facebook, they talked about TikTok 5 times, that's a lot.
"People have a lot of choices for how they want to spend their time, and apps like TikTok are growing very quickly," CEO Mark Zuckerberg told AFP News.
🎥
Netflix's budget for making movies and shows is $17 billion. TikTok's budget is zero…because all the material is created for free by the users.
How Did TikTok Get So big?
---
w/TechNews
Just Headlines
'We should welcome cryptocurrencies' - the UK's new Prime Minister, Liz Truss said this in 2018.
🔌
HOT OFF THE PRESS:
The report President Biden ordered on crypto and climate has just been published.
Read it here.
Just Numbers
Just Interesting
---
w/Promotions
🕒
Check out these great productivity tools that will make your life easier. They are affiliate promotions, which means that if you buy them, at no cost to you, Wiser! will receive a small commission towards our running costs. That's what we call a win-win-win!
🤖 Use AI Writing Tools To Do The Heavy Lifting
Do you ever need to summarise an interesting, long-form article without going through the effort of doing it yourself? Like, when your boss can't be arsed to read it themselves and they dump it on you to do it for them. Well, here's a hack you'll find useful (and one that I use myself).
Check out Quillbot's Summariser Tool. There's a free and a paid version and you have options to adjust how you want the summary presented for you.
🐦 Create Better Tweets
Typefully is a must-have for Twitter creators who are serious about crafting quality content and engaging their audiences meaningfully.
---
w/About Wiser!
If you got value and enjoyed this issue of Wiser!:
☕️ Buy Me A Coffee (it's like a tip and only €2 each).
🏹 Forward this email to a colleague and ask them to join the mailing list.
👍 Give me your Feedback (it takes less than 30 seconds).
✍ Leave me a comment below. (Only available to Premium Subscribers.)️
---