Wiser! #97: Elon finally gets his hands on Twitter and doesn't waste any time. Meta's woes continue as they pour good money after bad into virtual reality. Remember HotOrNot.com? Meanwhile, global brand Hennessy go Web3 and NFTs, whilst Interpol go to the Metaverse
---
w/Wiser! #97 - Friday 28th October
Sorry. I'm a few hours late with this week's issue of Wiser! It's because I held back to catch the overnight developments on Elon Musk and Twitter. The deal has closed and Elon is about $47 billion poorer today as a result.
Premium subscribers can read all about it in my article called "The Bird Is Freed". There's a preview at the end of this issue of Wiser!
I'm also covering:
Meta's woes continue as the pivot to the Metaverse continues to drag the Facebook business down,
Interpol have joined the Metaverse with a virtual reality environment for law enforcement training (a bit like Accenture are doing for staff onboarding),
Global brandy brand Hennessy has launched an exclusive Web3 social club with limited entry via NFTs,
Remember Hot or Not? It's got a lot to answer for!
Apple have clarified their rules on NFT purchases on Apple devices. It's not gone down so well!
Plus: As alwasy, there's a ton of other stuff  from across tech, some tips and tricks, and other stories, content and stuff I think you'll find interesting and of value.
Thank you for subscribing to my newsletter. Every week, 15k readers like you get Wiser!
ATB, Rick
👍
"Check out Wiser! There's great content there." - Ron Shevlin, Industry Analyst, Forbes writer
---
w/Promotion
This week's Wiser! is supported by Mailbrew.
Your personal daily digest
The links you can't miss, the best content from your favourite creators and newsletters, in a daily email digest.
I use Mailbrew every day to deliver me a personalised news feed with just the news I want to see. Check it out here...👇
---
w/BigTech
Meta's Woes Continue
Ouch! Meta Facebook has now lost $600 billion in market capitalisation in 2022.
The firm is down 75% from its all time high valuation of $1.08 trillion a year ago when it was the 5th largest company in America. Today, Meta Facebook doesn't even make the Top 20, valued at around $263 billion, less than Home Depot!
The boss, Mark Zuckerberg, has seen his own personal wealth decline $100 billion over this same time period. Bless!
Why Is This? Because the pivot to the Metaverse is draining all its cash.
The virtual reality division lost $3.7 billion in the last quarter, beating the previous quarter's loss of (only) $2.8 billion. And it's going to get worse!
Meta said in a press release that it expected the reality lab operating losses in 2023 to grow "significantly" year over year. Remember, the virtual reality business already lost around $7.9 billion last year.
How Are Sales? Whilst costs keep going up, income is trending down.
On the flip side, revenue from virtual reality was only $285 million in the quarter, missing analysts expectations by over $120 million. Worse still, revenue was down $180 million from the previous quarter.
These are terrible numbers and the market didn't like any of them. The share price bombed 23% in after hours trading!
Here's The Thing: Meta is (still) a hugely profitable business.
It had an operating margin of 33% last year on revenues of $117 billion. This is in spite of Apple's iOS14 privacy changes that cost Facebook about $10 billion in lost advertising revenue.
However, whilst Mark Zuckerberg is sticking to his believe that it would be a "mistake" not to focus on the Metaverse, all the profits are being poured down the Metaverse sinkhole.
The consensus amongst the Twitterati is that the pivot to the Metaverse will cost Meta Facebook as much as $70 billion over the long term.
Meanwhile, back to the markets...here's Jim Crammer getting upset about getting it wrong on Meta...
Further Reading
---
w/Web3
Apple's new policy for NFTs is a "tax on crypto"
Backstory: Apple has made a number of changes that will have a massive impact on the trade of NFTs in its ecosystem.
The short -take on the new policy is that users who buy and sell NFTs on apps featured in its App Store must use Apple's in-app payment system.
This is a one-way transfer of value from the holders of the digital asset to Apple.
The key line is this: "Apps may allow users to view their own NFTs, provided that NFT ownership does not unlock features or functionality with the app."
In Other Words: Apps can sell and distribute NFTs on Apple device, and buyers can own the NFTs they've bought. But whatever benefits and features come with the NFT has to stay within the Apple ecosystem...so that Apple can see it.
This is what happens when you "own the rails."
Here's The Thing: Apple takes a 30% cut of all in-app purchases.
With these new guidelines, Apple is making it crystal clear that all NFT activity has to go through the App Store and customers/users/creators have to pay the 30% levy.
What that means in reality is that the value of a digital asset is depreciated by 30% every time it's sold on.
As Matthew Ball tweeted: "A 30% tax on all trades of virtual goods means that, unless it appreciates 40% or more between trades, every transaction drives its value to $0, with Apple devouring all the value. Buy a $1k skin, if you sell it at $1k, you've lost $300 and Apple has made $600, yet no value made."
This prevents apps and developers from side-stepping the App Store and monetising NFTs outside of the Apple ecosystem.
Tim Sweeney, the CEO of Epic Games and one of the pioneers in the web3/metaverse digital gaming world tweeted his thoughts on Apple's move:
The App Store fees is the battleground that has seen Epic Games and Apple at loggerheads for the last 2 years. (I wrote about it here.) Epic Games, the makers of the number 1 Metaverse game, Fortnite, took over $5 billion through in-app purchases last year.
What else happened at Apple this week
And remember when Steve Jobs said this about Apple and Ads? 👇
---
w/SocialMedia
Do You Remember HotOrNot.com?
Not So Hot: John Pargin tweeted this at the weekend about HotOrNot, a site I had long forgotten about.
But the tweet jogged my memory from 2 decades ago and a time when the Internet was still largely unused by the vast majority of people.
Pargin tweeted: "I have a theory that an old 2000-era website accidentally destroyed the world, and I'm dead serious about it. Facebook and YouTube both began as straight-up copies of this site, both looking to take advantage of a phenomenon that breaks the human brain: HotOrNot.com
(don't bother trying the URL, it's not there anymore)
Pargin's point is that this immature website was the catalyst for two of the biggest and most influential social networks in the world today.
Both Facebook and YouTube modelled themselves on the way Hot or Not learnt about the individual preferences of users whilst also demonstrating addictive human behaviour that kept users online.
It's no secret that Mark Zuckerberg's first endeavour was a Hot Or Not copycat.
These are the origins of the technology that now grabs the attention of users like bees to honey. The same human behaviours that we see today in its most extreme form across social media.
If only we (society) had known the slippery slope we were on over 2 decades ago!
---
Hennessy Launch A Digital Social Club
Hennessy (The "H" in LVMH) has released details of their digital and in-real-life NFT project called Café Eleven, an exclusive Web3 members-only social club.
This is a real-world use-case for NFTs and Web3 that doesn't involve pixelated cartoons or animated apes.
What Is It? Cafe Eleven is a collaboration between the world's leading cognac brand and the Web3-based social community called "Friends With Benefits." This digital social club will launch during Art Basel Miami Beach in December.
It doesn't come cheap (status) with club membership sold as a $450 NFT. The number of NFTs is limited to just 1,765 tokens to represent the year that Hennessy was founded (scarcity).
The NFT comes with a unique piece of artwork designed John P. Dessereau, which is inspired by "the communal spirit of '20s Parisian cafes".
Here's The Thing: The NFT membership also comes with real-world benefits.
Café Eleven members, i.e., the NFT holders, will be invited in-person events, including cognac tastings and live music. They will also get invitations to additional "exclusive" experiences to follow after the Miami launch in December.
So What? This sort of collaboration between major brands and popular DAOs will likely become more and more common as brands seek to penetrate dedicated, decentralised communities.
I made this video about it...
---
🗞 Interesting Newsletters For You
Refind - Get smarter every day
Every day Refind picks 7 links from around the web that make you smarter, tailored to your interests. Loved by 50k+ curious minds. Subscribe Today!
---
Interesting Headlines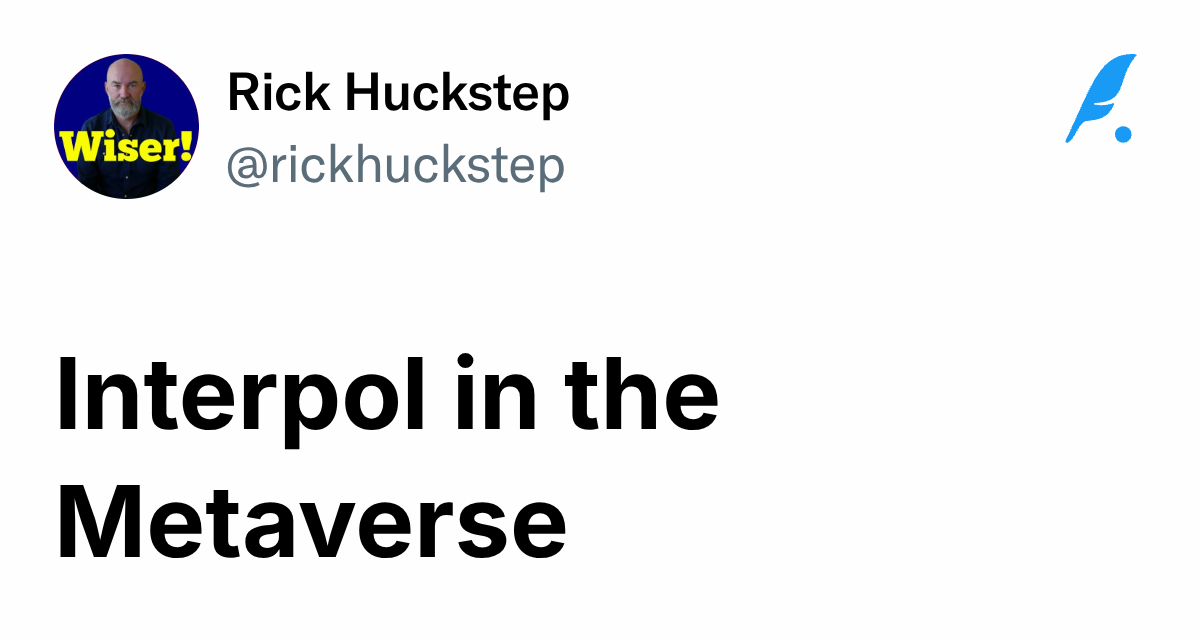 ---
Tools, Tips and Tricks To Boost Your Productivity
🕒
I've picked these productivity tools, tips and tricks because I think they'll make your life easier. They are also affiliate promotions, which means that if you buy them, at no cost to you, I will receive a small commission towards the running costs for Wiser! That's what we call a win-win-win!
---
Wiser! is a weekly newsletter that makes sense of what's happening and what's coming next in the tech economy. From disruptive technologies, like blockchain, crypto and artificial intelligence, to emerging trends, like Web3 and the Metaverse. Plus there's a big focus on BigTech and the impact of social media.
The purpose of Wiser! is simple, to help you stay interesting, informed and one step ahead of your competition. Using easy and engaging language, I make sense of it all so that you don't have too.
Wiser! is funded from a combination of Premium subscriptions, adverts, affiliate links and tips.
☕️ If you'd like to acknowledge my work and buy me a coffee, click the image below and it'll take you to my BuyMeACoffee page.
Each virtual coffee costs €2 and it all goes towards the running costs of Wiser! 🙏
🏹 You can also help me grow by spreading the word. Use the share buttons below to post this newsletter on your social media feeds.
🗣 Come and join the Wiser! Community on Slack. Reply to this email and I'll send you an invite link.
👍 Give me your Feedback and answer this simple yes/no question. It takes less than 30 seconds to do and means the world to me. 🙏
---
w/SocialMedia
Let that sink in!
So, it's finally happened. Elon Musk owns Twitter (although I won't fully accept the news until I receive the $162.60 that the world's richest man owes me for my 3 Twitter shares.)
This is the reason this week's issue of Wiser! is a little late. The news broke yesterday and I wanted to capture the immediate aftermath of Musk's takeover of Twitter.
We now have the world's richest man having total control over a social network. Mark Zuckerberg has total control over Facebook, the world's largest social network, and that hasn't gone too well (teen suicide and self-harm rates up, loneliness levels up, polarisation of society up.)
Musk has lofty ambitions for Twitter, the relatively small but influential social network he just bought for around $47 billion, inc costs and fees. Creating a mature and civilised debating chamber for respectful discourse is far easier said than done. It has so far escaped mankind in the digital age.