News, insights, and information that you need to know about what happened in Tech this week.…
---
---
w/Promotion
🔥 This issue of Wiser! is promoting CHARTR.
Take your office small talk to the next level with Chartr
Behind every big headline or emerging theme, there's the data that underpins the story. When I want to understand the numbers behind a topic and the deeper context that I can't get just from reading search results, I turn to Chartr.
Their free visual newsletter is packed with data, charts and easy-to-remember insights on business and tech, all in an easy to consume format.
Join 300,000+ professionals FOR FREE and get the data, anecdotes, and visuals you need to understand today's world and take your office small talk to the next level.
---
w/Cryptocurrencies
Cryptocurrency donations provide fast relief for earthquake victims in Turkey and Syria
With a death toll now surpassing 47,000, the devastating February 6th earthquakes in Turkey and Syria have left many worldwide feeling powerless to help. Additionally, political tensions are complicating distribution logistics, making it a struggle for victims to receive aid in both countries.
In times like these, cryptocurrency has played a significant role in helping people fast. A year ago, as Russia launched its invasion of Ukraine, crypto brought millions in aid to Ukraine. By March 28, 2022, a little more than a month after the war began, crypto users had already donated over $56 million worth of cryptocurrency to addresses the Ukrainian government had provided, along with donations to charitable organisations accepting digital currency.
Crypto has the same potential to provide fast relief for victims in Turkey and Syria. Crypto research firm Chainalysis estimate roughly $5.9 million in cryptocurrency donations have been made already, demonstrating crypto's utility as a quick way to transfer funds across borders.
Groups receiving funds include the Turkish Ministry of Interior Earthquake Humanitarian Aid Campaign, Turkish Red Crescent, Save the Children, Project Hope, and others. Additionally, crypto businesses Binance, Tether, Bitfinex, OKX, and KuCoin have pledged over $9 million in support of earthquake victims. As part of its effort, Binance announced it would airdrop $100 in BNB to users living in Turkey affected by the earthquakes.
Further Reading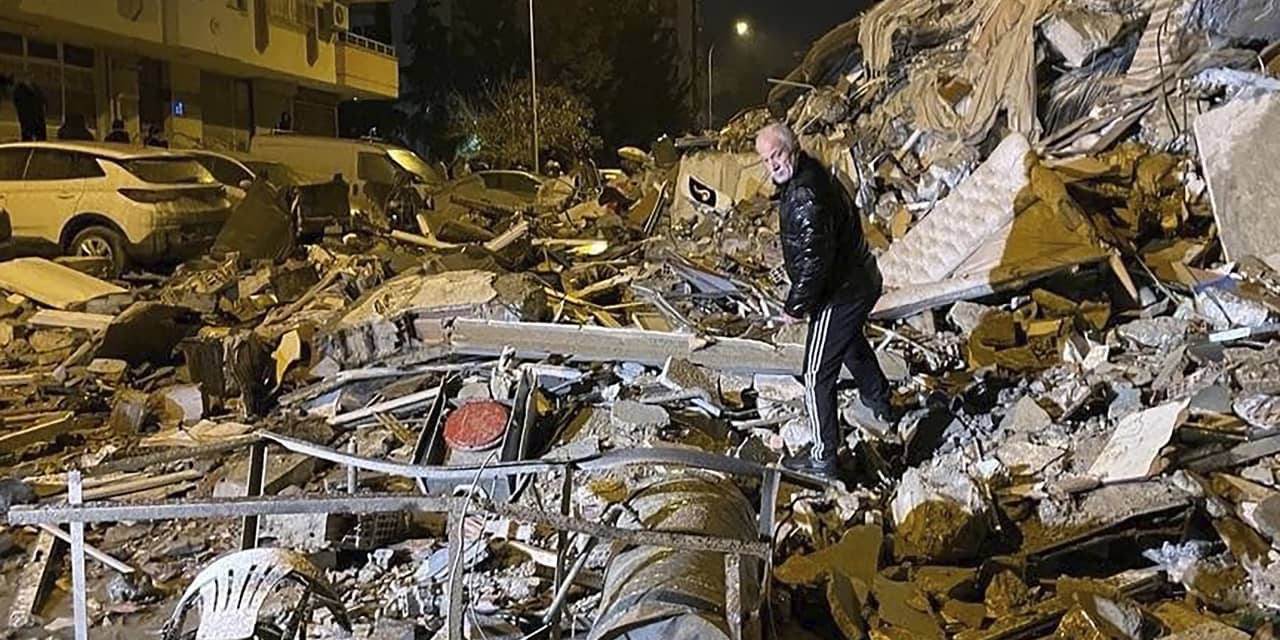 ---
w/Metaverse
NBA unveil new app feature that inserts you as an avatar into a real life basketball game
"We've inserted you as an avatar in the game" is how NBA Commissioner Adam Silver explained it…before literally doing it! To see how they do this with this app from the NBA is demonstrated in this video. It shows someone being 360 degree scanned using the app, digitised and turned into an avatar, and then, this is the cool bit, overlay the avatar on top of a player in the game.
The result is a video of the chap playing in the NBA alongside the pros.
Here's The Thing: it's a bit of fun and has great novelty appeal for about 15 minutes. The NBA will get a ton of exposure and free marketing (I'm sharing this video, right). But the big prize is in video games (which is a $100 billion market in the USA alone), where the gamer's 3D avatar appears in every game they play.
🏀
January 2023: The
NBA and Meta announced an extended partnership deal
that will include the launch of the NBA Arena, a new virtual experience in Horizon Worlds accessible via the Meta Quest. The NBA Arena will allow fans to watch games in VR and interact with each other as legless virtual avatars, creating an immersive experience for basketball fans.
Personalised made-to-measure jeans made with AI and a 3D scanning mobile app
According to clothes manufacturer, unspun, a third of the 6 billion pairs of jeans made each year are never worn. It's a supply and demand issue. To solve this problem of waste caused by manufacturers second guessing demand and making clothes in advance, fashion manufacturer unspun has developed a pair of sustainable made-to-order jeans that are created with AI.
The idea is simple. The customer takes the 10 second 360º body scan wearing the tightest clothes they can using the unspun app on their mobile phone. The artificial intelligence in the app calculates their exact measurements, apparently to a 99% accuracy. The personalised measurements are turned into a pattern for a personalised pair of custom fitted jeans and sent to be manufactured.
Here's The Thing: Every pair of jeans is unique and made-to-order. No waste.
Further Reading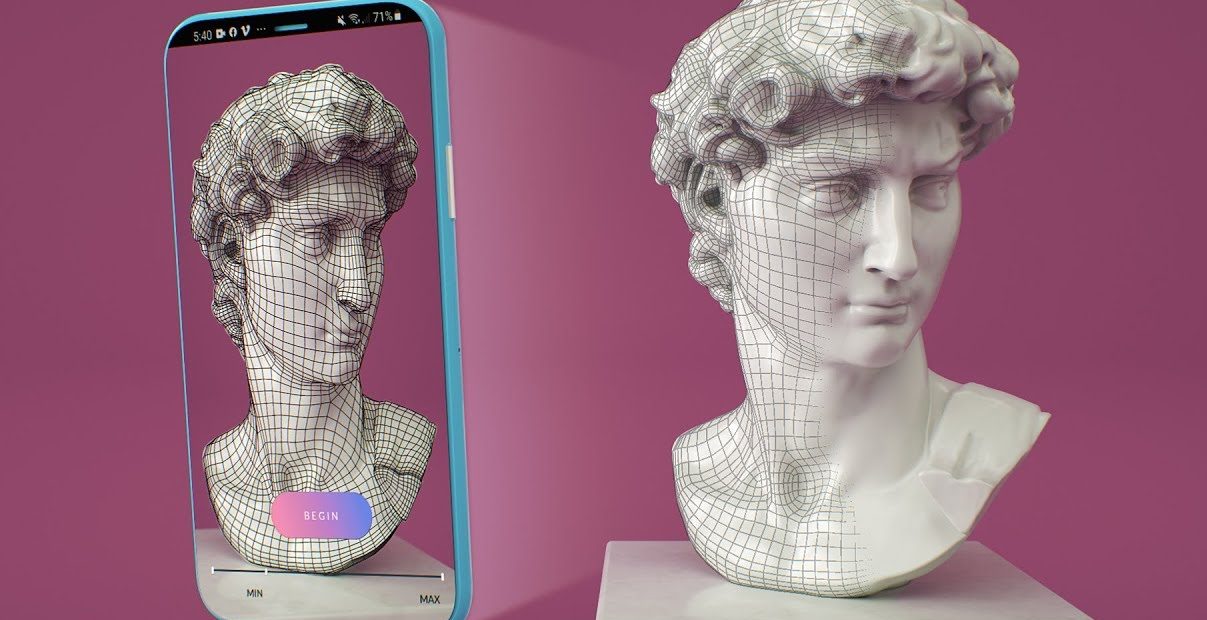 ---
w/AI
US Copyright Office rejects the registration of AI generated works as original
The US Copyright Office will NOT allow registration of AI-generated images as part of larger graphic novel registration. This comes after they rejected a request to let an AI copyright a work of art. Last week, a three-person board reviewed a 2019 ruling against Steven Thaler, who tried to copyright a picture on behalf of an algorithm he dubbed Creativity Machine. The board found that Thaler's AI-created image didn't include an element of "human authorship," which is a mandatory standard for protection.
A week later, the Copyright Office rejected a similar claim from Kristina Kashtanova after she tried to copyright artwork created using the generative AI tool Midjourney. Kashtanova wrote "Zarya of the Dawn," an 18-page graphic novel that utilised AI-generated images from Midjourney.
The Copyright Office wrote:
"We conclude that Ms. Kashtanova is the author of the Work's text as well as the selection, coordination, and arrangement of the Work's written and visual elements. That authorship is protected by copyright. However, as discussed below, the images in the Work that were generated by the Midjourney technology are not the product of human authorship. Because the current registration for the Work does not disclaim its Midjourney-generated content, we intend to cancel the original certificate issued to Ms. Kashtanova and issue a new one covering only the expressive material that she created."
Here's The Thing: This is not the same as photoshopping an image. Using a generative AI tool like Stable Diffusion, DALL-E or Midjourney to generate an image requires little or no skill, just a rough idea of what you want. It's easy to go to ChatGPT and ask it to generate the prompt for you. Copy and paste it into the image AI tool to create an image. Repeat as many times as you want until you find an image you like. It's no wonder that the Copyright Office is declining the copyright registrations coming across its desk.
Further Reading
---
w/BrandStrategies
Brand Strategy Collection
Brand Strategies for the Metaverse is a unique collection of over 250 consumer brands and their strategies in the emerging technologies of Web3 and the Metaverse. I have tracked, traced, analysed and assessed 250 consumer brands and their projects, initiatives and use-cases in AI, VR/AR/MR, NFTs, blockchain and crypto.
From Adidas to Zara, from Web3 to the Metaverse, this is a comprehensive collection of consumer brands including:
Adidas, AIA Insurance, Alfa Romeo, Asics, Aston Martin, Atari, Audi, Bacardi, Bentley, Bose, Boss, Budweiser, Burberry, Cadbury, Campbell Soup, Carrefour, Champion, Chevrolet, Chipolte, Coca-Cola, DBS Bank, Decathlon, Dior, Disney, Dolce&Gabbana, eBay, Emirates, Evian, Ferrari, Ford, Gap, Gibson, Glenfiddich, Gucci, Heineken, Hennessy, HTC, Hyundai, JBL, Johnnie Walker, Kellogg's, Kia, Kraft Heinz, L'Oreal, Lacoste, Lamborghini, Lavazza, ...
BONUS: The Brand Strategy Collection also lists over 30 celebrities and 20 locations who have adopted these emerging technologies to promote their own brands.
♾️
To find out more about the use-cases for consumer brands in AI, web3 and the Metaverse, check this out.
---
w/SocialMedia
Meta is following Twitter with paid-for verified status
Meta is also rolling out "Meta Verified", a paid subscription feature that emulates Twitter's Blue (tick) verified status. The new feature will be available for both Facebook and Instagram. In the official announcement, the Meta spokesperson said, "We're testing Meta Verified, a new subscription bundle that includes account verification with impersonation protections and access to increased visibility and support." Personally*,* I think it's a mistake and fundamentally wrong to conflate a paid (premium) status with a verification identifier. It's not going to be clear if the verification tick is earned or paid for, and it'll only end in a repeat of the mess Twitter got themselves into last year, IMHO.
Having said that, Tumblr just launched a "parody subscription" offering that gives users double blue verified checks. They have seen the app's revenue increase 125% since launching the subscription. If these paid subscription models do work (which I don't think they will, but let's say they do), then the big question is does this mark the death of "free" social media?
BTW, Bank of America thinks it'll be successful and predict that Facebook will have 12 million paying subscribers by early 2024. (In round numbers, that would generate about $1 billion in additional revenue, less than 1% of Meta's current turnover.)
Further Reading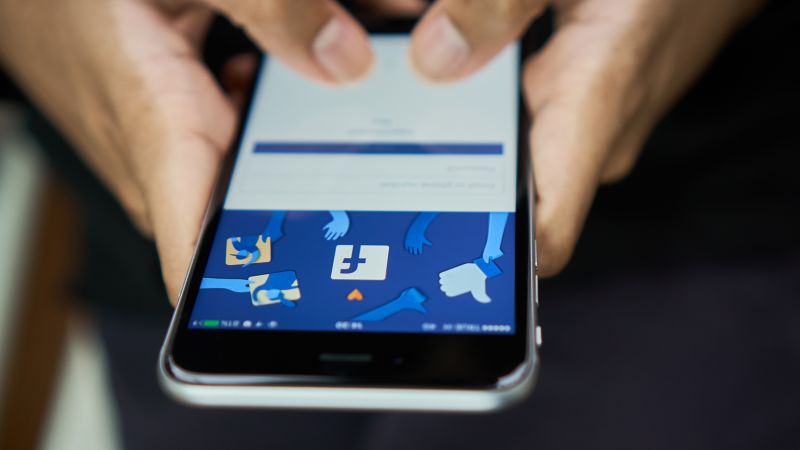 ---
---
w/BigTech
How Algorithms Play a Role in Child Sexual Exploitation on TikTok
The WSJ has published a scathing investigative piece called Every Parent's Nightmare: TikTok Is a Venue for Child Sexual Exploitation.
The investigative report details the issues with security and privacy for children using the app, as well as algorithms serving more videos of youth to adults that watch.
The issue is that TikTok's popularity with young people, who are spending around 2 hours a day on the app, and its ability to know what users like has made it a growing venue for child sexual exploitation, according to law enforcement. One instance in Texas shows how terrifying this can be for parents.
TikTok's "youth filters" are impressively deceptive
Here's an example of how the "innocence" of youth on TikTok can be exploited. In this video I found on TikTok, the women in the video is using a youth filter, designed to make her look younger than she is. You see the real "her" at the end.
Further Reading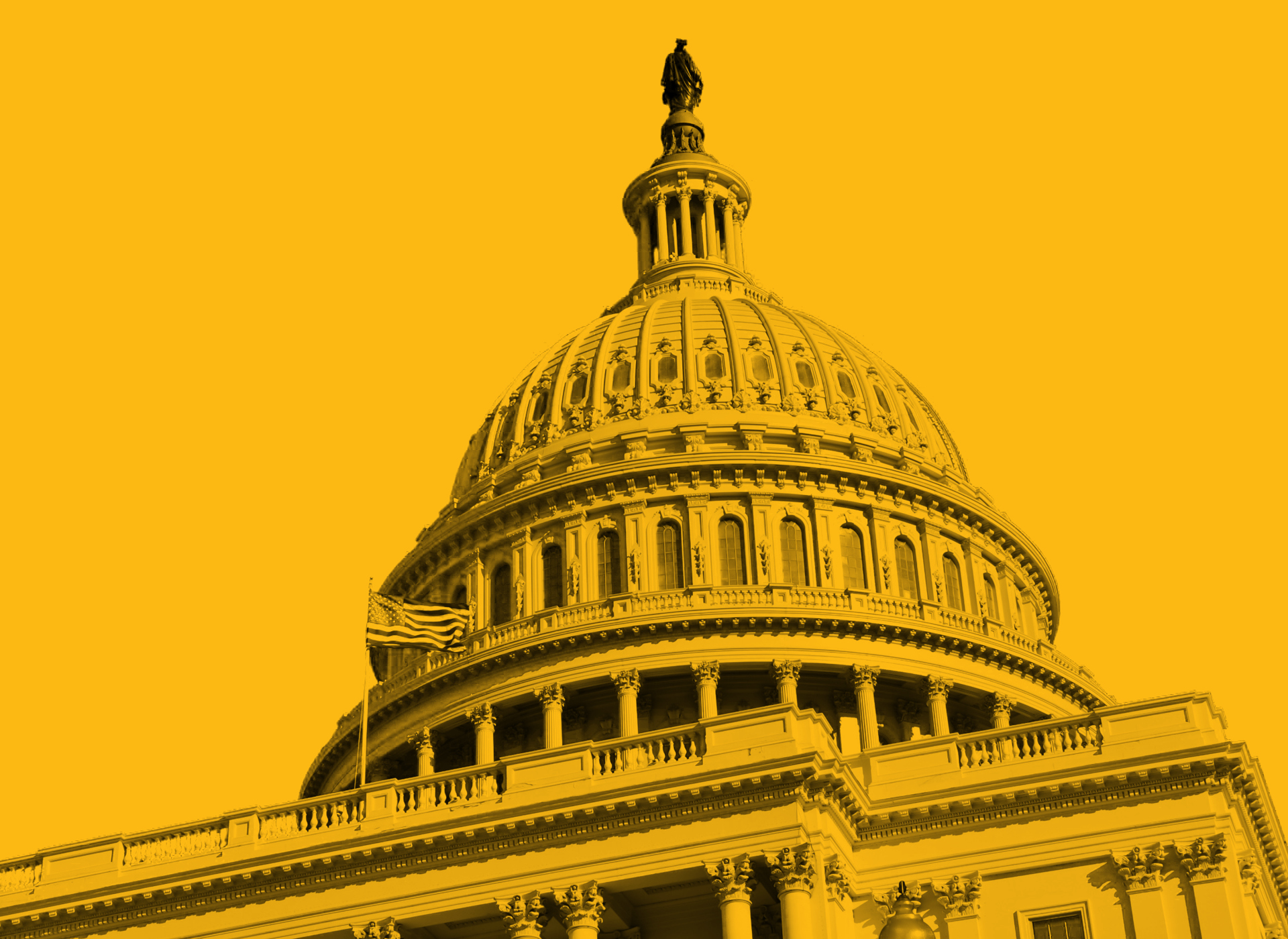 Sarah Gardner, VP Thorn, talks about urgent need to balance online privacy with digital safety for children. Source: TEDx Talk
---
w/AI
Microsoft roll out AI powered text-to-image creator on Bing
Image Creator from Microsoft Bing is their new AI-powered image generating tool designed to help you create images from text. If you can't find the image you want from your Bing search, Microsoft will help you create it.
Personally, I use the text-to-image creator tools on You.com and Canva (which is brilliant, by the way).
Further Reading
---
w/AI
Rishi Sunak and Bill Gates answer questions written by ChatGPT
If you're beginning to think that AI is about to take over the world, watch this video (it'll go some way to allay your fears!) The video features UK Prime Minister Rishi Sunak and Microsoft founder Bill Gates answering questions. The gimmick is that the tame questions are posed by ChatGPT, not a fearless political reporter looking to create a viral moment. There is nothing wrong with the questions, they're all interesting and inquisitive. But they don't have a cutting edge.
Here's The Thing: all of today's AI models lack the cutting edge of human instinct. They're good at second guessing the obvious next word in a sentence. But they're not nearly good enough to wrong foot a politician. That's not to say that we (the people) want to see politicians and leaders always under attack. That's not my point. My point is that this is a great example of both the capability, but also the limitations of the tech. So, next time you see a headline about the end of humanity at the hands of AI, take a pinch of salt and throw it over your shoulder.
Further Reading
---
Learn A Language In Next To No Time
📰
If you've always wanted to learn a new language, Babbel will be the most productive 10 minutes of your day. Trusted by over 10 million subscribers worldwide, the language learning platform can get you confidently conversing in a new tongue in just three weeks. This isn't your grade school textbook: the bite-sized lessons teach you localised vocabulary you'll actually use in the real world. Plus, speech recognition technology helps you perfect your accent.
Sign up today and get up to 60% off your subscription.
---
w/Cryptocurrencies
The debate over Crypto regulations are taking shape in the USA
Crypto investors are bracing themselves for more crackdowns from regulators in the United States. In the past week, New York regulators shut down new issuance of the world's third-largest stablecoin, BUSD. A few days earlier, the SEC fined the parent of the crypto exchange Kraken, and forced it to stop offering its staking product to U.S. investors. Banking regulators are allegedly pushing banks to cut ties with crypto customers, limiting their ability to plug into the real-world financial system.
Crypto Crash Congressional Hearing
On February 14th, the US Senate Committee on Banking, Housing, and Urban Affairs held a hearing titled "Crypto Crash: Why Financial System Safeguards are Needed for Digital Assets." At the hearing, members expressed concerns about events in the crypto industry over the past year. Chairman Sherrod Brown made his position clear: "This crypto nightmare isn't over yet." Ranking Member Tim Scott also expressed concerns, noting that it is the responsibility of regulators to enforce existing regulations and conduct appropriate, effective supervision. The hearing, the committee's second of the 118th Congress, is a clear indication that Congress plans to continue its focus on crypto and we are likely to see legislation forthcoming.
SEC Proposed Rulemaking
Separately, the Securities and Exchange Commission (SEC) formally proposed rule changes on federal custody requirements. The change would expand the rules to include assets like crypto, requiring crypto exchanges to gain further regulatory approval. The proposed changes would mandate custodians, including crypto exchanges, secure or maintain certain federal or state registrations, even as regulators are both increasing scrutiny on crypto companies and making it more difficult to secure regulatory approval for crypto products. More from CoinTelegraph.
Further Reading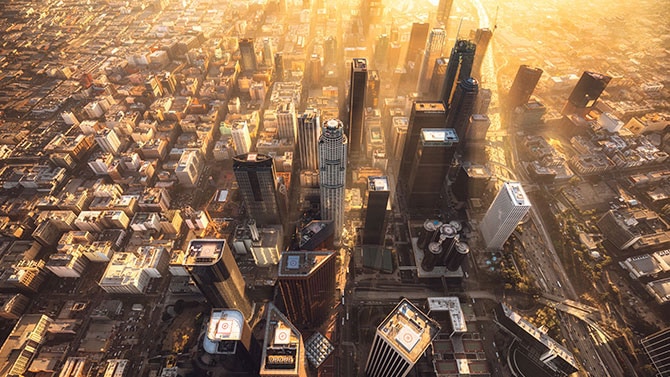 ---
⛅
DigitalOcean is a cloud computing platform that makes it easy to build, deploy, and scale applications of all shapes and sizes. With a simple, developer-friendly platform and flexible pricing, it's no wonder that DigitalOcean is trusted by millions of developers around the world. Whether you're just getting started or are an experienced developer, DigitalOcean has the tools and resources you need to bring your ideas to life. Explore DigitalOcean today and see how it can help you build, deploy, and scale your next great project.
---
w/Web3
Japan to launch a CBDC pilot in April
The Bank of Japan (BOJ) has announced their ambitious plans to launch a central bank digital currency (CBDC) pilot in April 2023. The bank plans to leverage private businesses to design and construct a CBDC ecosystem, and will execute simulated transactions during the pilot phase.
The bank will also explore the challenges of connecting the experimental CBDC network with existing financial networks, and will choose the appropriate data models and architecture for facilitating offline payments.
Here's The Thing: Learning from the lessons of China's CBDC roll-out, taking a phased approach and engaging in transparent communication with the private sector is essential in order to ensure the successful adoption of CBDC in society.
👉 "Our hope is that the pilot program will lead to improved designs through discussion with private businesses," said BOJ Executive Director Shinichi Uchida at a CBDC committee meeting on Friday. At the meeting, the bank explained how they plan to explore the challenges of connecting their CBDC network with existing financial networks, and engagin help of the private sector to establish the "appropriate data models and architecture for facilitating offline payments".
Uchida further emphasised the importance of taking a phased approach and engaging in transparent communication with the private sector in order to ensure the successful adoption of CBDC in society. He believes that this is a necessary step in order to make sure that the CBDC program can be implemented successfully.
Further Reading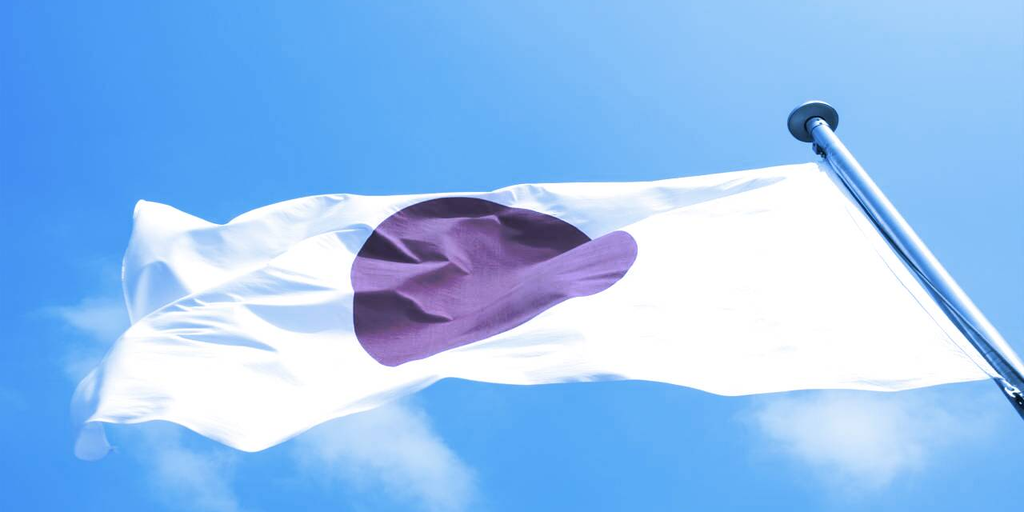 ---
w/Technology
The History of Technology Visualised
Here's a cool visualisation. It shows the history of technology, beginning with the first use of stone tools 3 1/2 million years ago. It shows how technology has changed rapidly in the last 12,000 years, with inventions such as agriculture, writing, and the wheel.
From 1800 onwards, the timeline is stretched out further to show the many major inventions that followed, highlighting the wide range of technology's impact on our lives, both beneficial and terrible. It also shows how AI technology could have a transformative impact on our world, and how it is already changing today's world.
Source: Our World In Data
Further Reading
---
w/AI
Rihanna's Savage X Fenty's new in-store fitting room experience uses Fit Technology to transform shopping
Savage X Fenty is a lingerie brand founded by singer Rihanna. Now the brand has partnered with fit technology company Fit:Match to launch a new iteration of its in-store digital fitting tool called Fit Xperience. The changing room tech scans customers' bodies and provides product recommendations in store.
The latest version of the tool uses sensors to map shoppers' bodies to create an avatar of their body type. It then compares that avatar with a database of similar previously scanned bodies to recommend Savage X Fenty products ideal for the customer's fit.
The tool debuted at the brand's Lenox Square Mall store in Atlanta, Georgia, on February 11.
Savage X Fenty first worked with Fit:Match in 2022 to launch an earlier version of the technology at its first store in Las Vegas. The new version utilises Intel's RealSense technology and OpenVINO software, and shoppers can use the tool to shop an assortment of the brand's products including sports bras, leggings and more from the brand's Sport collection.
"Fit Xperience has been a game changer in merging the physical and digital retail brand, especially at a time when fit and comfort in your body is so important," said Christiane Pendarvis and Natalie Guzman, co-presidents of Savage X Fenty. "Our diverse Savage X Fenty community has benefited tremendously from Fit Xperience – we've received overwhelmingly positive feedback about individuals feeling confident as they shop our products in store. With this new iteration of Fit Xperience, we're excited to continue providing a seamless and positive shopping experience for every body."
Consumer brands are increasingly turning to Fit Technology
Fit technology is becoming a hot topic in the retail industry as more retailers have begun experimenting with it.
Walmart invested in fit technology after acquiring the virtual fit tech startup Zeekit in 2021 providing shoppers with a better shopping experience. Following that purchase, Walmart introduced the Be Your Own Model virtual tool, which lets users upload images of their bodies to virtually try on clothing. Other retailers including J.C. Penney, Amazon and Men's Warehouse have also begun experimenting with fit technologies.
But as retailers begin experimenting with fit technologies, some consumers are concerned about privacy issues associated with these tools. In the announcement, Fit:Match said Fit Xperience does not use cameras. A survey from Cisco found that 39% of respondents said explaining how their data is harnessed is a top priority.
Further Reading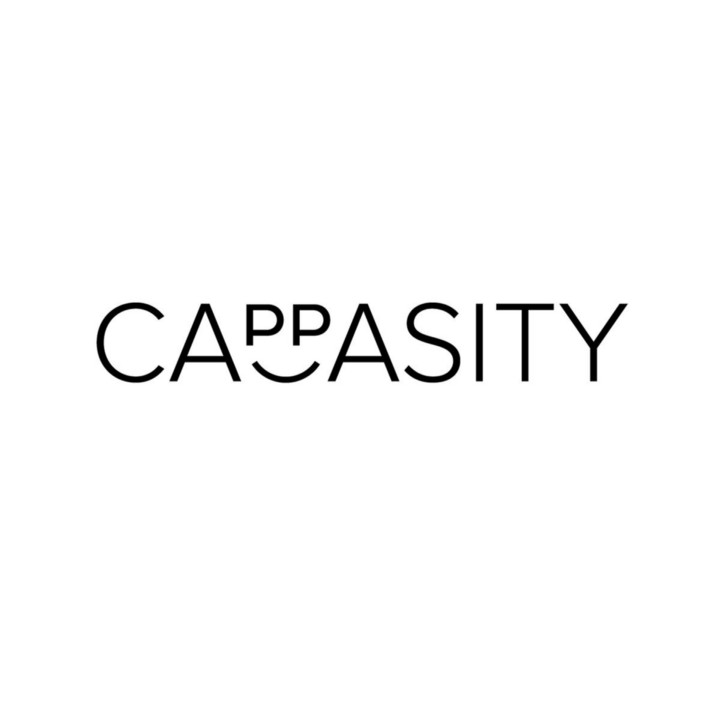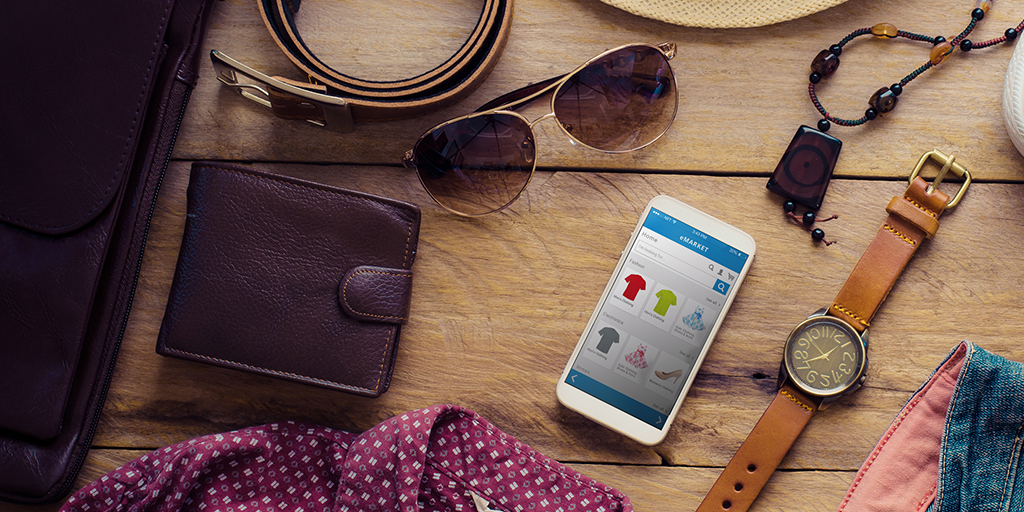 ---
w/Metaverse
What do Gen Z think about the Metaverse?
Want to know what younger people think about emerging technologies defined as "the Metaverse"? Gen Z is the age range of 13 to 26 years old and is the generation who only know a world with the internet. (Compared to Gen A, who is anyone turning 13 this year)
The interesting takeaway for me in this report is the language used and how they framed the questions. It's worthy of a read.
---
w/Blockchain
State Of Blockchain Adoption 2023
Read the analysis from Casper Labs...
---
Further Reading
---
w/Promotions
Meco: the best new app for newsletter reading
Reading newsletters in the inbox is frustrating - it is noisy and easy to lose control of subscriptions. Now you can enjoy your newsletters outside the inbox with Meco, an app built for reading. Plus it's completely free.
---
👻 Turn Your Audience Into A Business.
Ghost is a powerful app for new-media creators to publish, share, and grow a business around their content. It comes with modern tools to build a website, publish content, send newsletters & offer paid subscriptions to members.
Try Ghost completely free for 14 days.
---
Try Revolut Premium for free for 3 months!
---
☕️ Buy Me A Coffee
Readers often ask me how they can show their appreciation for Wiser!
Here's a way...Buy me a coffee.
BuyMeACoffee is a donation service that makes it real quick and easy for supporters like you to make a one-off or repeat donation and show their appreciation. Virtual coffees are priced at €2 each.

---
Disclaimers
Product Promotion: Some of the products and services promoted on this page are called affiliate links. This means that at no cost to you, should you click the link and take their offer, they may pay me a small commission or give me another benefit, such as new subscribers for the Wiser! Newsletters.
Not Advice: The articles, newsletters and content published on this website are solely for information, education and entertainment value. Nothing on this website should be considered legal or financial advice. Do not share any information in the comments you should keep confidential.
Personal Opinions: The opinions and thoughts sharedon this website and in the Wiser! Newsletters are my own, and not those of any of the third parties mentioned or linked to on this website. No affiliation is implied or otherwise intended with third parties that are referenced or linked.