News, insights, and information that you need to know about what happened in Tech this week...…
---
---
w/Promotion
🔥 This issue of Wiser! is promoting CHARTR.
What's the fuss about Silicon Valley Bank?
Formed in 1983, SVB had long been a partner to some of the most innovative companies in the world, providing banking services to half of all venture-backed tech and life sciences companies in the US. Deposits at SVB swelled to nearly $200 billion during the pandemic, as venture funding hit record highs and startups had to put their cash somewhere.
SVB's critical error was to take much of that cash and buy mortgage bonds that offered a slightly higher rate of return, but locked the money up for much longer, a departure from its previous strategy that turned into a major problem when liquidity dried up.
🏦 Silicon Valley, Silvergate and Signature: the tale of three banks called "Si..."
When Silicon Valley Bank went under, immediately followed by crypto bank Signature, it made three mid-sized banks serving the tech sector gone in a week. In this featur for Wiser!, I make sense of what happened, the consequences and implications for the tech economy.…
---
🐦 Typefully is a Must-Have for Twitter Creators
Typefully lets you write, schedule, and publish amazing tweets and threads on Twitter. Typefully provides advanced tools aimed at growing faster on Twitter.
---
w/BigTech
1. Amazon plans to offer first satellite internet service next year
Amazon is planning to launch its own satellite internet service, code named Project Kuiper, by 2024, according to a press release on Tuesday. It's designed to catch up with SpaceX's Starlink. To prepare for the launches, Amazon will send two prototype rockets to space on a United Launch Alliance rocket in the upcoming months. However, Amazon still has a long way to go to catch up with SpaceX, which already has over 1 million Starlink users.
Amazon has revealed three types of satellite broadband user terminals that will roll out service in 2024, which includes a standard model for residential and small business customers that will cost less than $400 to manufacture. It's less than 11 inches square, weighs less than five pounds, and is less than an inch thick. The device can deliver speeds up to 400Mbps. There will also be a smaller 'ultra-compact' option that can provide speeds up to 100Mbps, and a larger 19x30-inch version that will enable users to access 1Gbps speeds.
Amazon hasn't revealed how much it plans to charge for Kuiper, but said in Tuesday's press release that its customer terminals will cost less than $400 each to manufacture. If Amazon sells the terminals at cost, it could undercut SpaceX, which charges U.S. customers a $599 one-time fee for hardware and $120 per month for internet service.
Further Reading
---
🕸️ Web3 Daily
Every day, the team at Web3 Daily writes an email to your mom (metaphorically speaking). The email is full of the latest Web3 news, but it's translated into plain English, which means everyone can understand it.
---
w/SocialMedia
2. Spotify's new design mimics TikTok, Youtube, but is it enough?
Spotify has unveiled its "biggest change since it introduced mobile"
Spotify announced it is updating its personalisation technology and introducing a short form video feed. In an effort to make the user interface feel more interactive, the new homepage will look more like a video feed, which will of course lead to the possibility of integrating ads.
If this sounds like another TikTok-copycat, then you're right, it is!  But it's not just TikTok they're copying. They're also adding a new Instagram Story-style feature which will allow artists to add 30 second video clips to their profiles. These stories could serve the purpose of promoting new releases and offering behind the scenes content.
The company has also launched 'Spotify Clips', which offers a timer countdown to artists' new releases.
Out of interest, rival Soundcloud is following suit with similar features including a TikTok-howlike feed to introduce new artists and songs – are music streaming services moving towards a social media revolution?
Here's The Thing: Is this going to be enough? Spotify reported a 20% growth in user numbers from 2021 to 22. They also reported a 14% increase in Premium subscribers, those users who paid for an ad free experience. But, the competition is fierce. Apple Music has more songs, YouTube has more users and TikTok holds longer attention.
However you look at it, Spotify is following the trend, no longer making it. Which is a shame, because Spotify's beautiful innovation was to bring a disperate catalogue of music and listening into a single user experience. There's nothing like it for TV and video. But as someone who has been with Spotify for, like, ever, I'm underwhelmed by the platform ATM, and these new features don't do it for me. But then again, I don't use Spotify to discover new stuff, so why would they?
Streaming wars: how the platforms stack up
Spotify: 489m users / 205m subscribers
At the end of 2022, Spotify had 489 million monthly active users, including 205 million premium subscribers and 284 million ad-supported (i..e free) listeners.
Apple Music: 60m subscribers (but this is an old number)
In June 2019, Apple announced that there were 60 million people paying for an Apple Music subscription. It hasn't updated the figure publicly since then.
Amazon Music: 55m customers (another old number)
In January 2020, Amazon announced that its music streaming service now "reached more than 55 million customers globally", with its music boss adding in a Financial Times interview that "nearly all" of those people were paying for a subscription. This includes people using Amazon's Prime Music tier, which is part of an Amazon Prime membership. The number has not been updated since.
YouTube Music: 2bn music users / 80m subscribers
In November 2020, YouTube's global head of music Lyor Cohen announced that more than two billion people consume music on YouTube every month. That's the main YouTube service, rather than its YouTube Music segment specifically. As for paying subscribers, YouTube had more than 80 million of those across YouTube Music and YouTube Premium – the latter includes access to YouTube Music – in November 2022.
SoundCloud's advertising site used to say that "each month, we also reach more than 175 million global users" – a figure that had remained unchanged back to 2014. The figure includes SoundCloud's own site and apps, but also people who hear tracks embedded on other websites.
Tencent Music: 587m users / 85.3m paying users
Chinese firm Tencent Music has three different music streaming services – QQ Music, Kugou and Kuwo – and at the end of 2022, it had 587 million mobile monthly active users of those services, including 85.3 million 'paying users'. That includes people buying music, as well as subscribing.
NetEase Cloud Music: 181.9m users / 37.6m paying users
Chinese streaming service NetEase Cloud Music recently went public, so we have up-to-date numbers for it. At the end of June 2022, it had 181.9 million monthly active users, including 37.6 million paying listeners. As with Tencent Music, this isn't a measure of 'subscribers' as it includes people who just bought digital album downloads too.
Marketshare Premium (not free) Subscribers
Spotify: 187.8 million (although see higher up this post for a more recent, official stat)
Apple Music: 84.7 million
Amazon Music: 82.2 million
Tencent Music: 82.7 million (again: see the latest official stat further up)
YouTube Music: 55.1 million
NetEase Cloud Music: 37.6 million
Deezer: 9.5 million
Yandex Music: 13.7 million
Others: 62.8 million
🎧 For all things Spotify, visit the Spotify StreamOn 2023 Event.
Further Reading
---
🌥️ Digital Ocean keeps Cloud Computing simple️
DigitalOcean is a cloud computing platform that makes it easy to build, deploy, and scale applications of all shapes and sizes. With a simple, developer-friendly platform and flexible pricing, it's no wonder that DigitalOcean is trusted by millions of developers around the world.

Whether you're just getting started or are an experienced developer, DigitalOcean has the tools and resources you need to bring your ideas to life. Explore DigitalOcean today and see how it can help you build, deploy, and scale your next great project.
---
w/SocialMedia
3. Meta is building a decentralised, text-based social network. Is this the Twitter alternative we've been waiting for?
"We're exploring a standalone decentralised social network for sharing text updates," Meta told Platformer exclusively in an email. "We believe there's an opportunity for a separate space where creators and public figures can share timely updates about their interests."
Setting itself up to be a rival to Twitter? That's how Casey Newton has reported it in Platformer. According to Casey, Meta is in the early stages of building an app for people to post text-based updates. Meta plans for the app to be decentralised, meaning individual users will be able to set up their own independent servers and set server-specific rules (which is the key difference between the likes of Mastodon and Twitter.
The app, which is still under development, will allow users to login with their existing Instagram credentials. This news came just a week after Twitter founder and ex-CEO Jack Dorsey launched his own version of a decentralised social media news app called BlueSky.
Source: Platformer
Twitter's performance according to Musk
At a conference hosted by Morgan Stanley, Elon Musk gave out some numbers to show Twitter's financial performance. Apparently, it's on track for $3 billion of revenue and $1.5 billion of costs (plus $1.5 billion of interest payments) in 2023. This compares to a run rate of $5 billion in revenue and a bit over $5 billion of costs when Musk took over Twitter. Musk also claimed that Twitter now has 250 million daily users and 500 million monthly users, though it's unclear how those metrics are calculated. The last time Twitter reported user numbers as a public company it said there were 237.8 million daily users during the second quarter of 2022.
Further Reading
---
🎨 Use Canva, with built in Text-to-Image AI capabilities
Create amazing content quickly with Canva – no design skills needed. Now with built in AI tools to make you more productive, creative and effective.
---
w/Metaverse
4. Meta reverses Metaverse strategy and scrapes NFTs
Meta is ditching its Facebook/Instagram NFT plans. According to The Verge, Meta is moving on from all of it's crypto/web3 projects, even though NFTs/digital collectibles were once pitched as part of its 'metaverse' future. The news was announced by a company executive on Twitter on Monday and probably tells you more about Meta's realignment away from virtual reality and towards AI.
This shift was further reinforced in a letter to Meta staff this week from CEO Mark Zuckerberg as he announced plans to lay off another 10,000 employees in the coming months, and doubled down on his new focus of "efficiency" for the company (for efficiency, read AI).
"Our single largest investment is in advancing AI and building it into every one of our products," Mark Zuckerberg, Meta CEO.
The pivot to efficiency was first announced last month in Meta's quarterly earnings call and comes after years of investing heavily in growth, including in areas with unproven potential like virtual reality. Now, Zuckerberg says the company will focus mostly on cutting costs and streamlining projects. Building the Metaverse "remains central to defining the future of social connection," Zuckerberg wrote, but that isn't where Meta will be putting most of its capital.
The comments come after what the CEO described as a "humbling wake-up call" last year, as the "world economy changed, competitive pressures grew, and our growth slowed considerably."
Here's The Thing: NFTs are just getting popular again. The first drop of the new Starbuck's NFTs sold out in minutes. Amazon seem set to launch an NFT marketplace to Prime subscribers shortly. And Blur, a new no-fee marketplace for digital collectibles is giving OpenSea a run for its money. But the problem for Meta was poor timing of the market as much as strategic direction. Meta launched its NFT features at the height of the market this time last year, which concided with the TerraUSD stablecoin and Luna token collapse, which between them knocked the legs from under the NFT market. And it was downhill for the rest of 2022 from that point.
However, this year we've seen the introduction of Blur, who have come along and reinvigorated the space, powering weekly volumes to over $650 million at one point in mid-February. But the AI genie was already out the bottle last November and by the time Blur showed up, Meta was changing tack.
Added to this the combination of slow uptake of their virtual reality products and the huge investment Meta have been making into the Reality Labs division. It was always inevitable that Zuckerberg would shoft direction. The ChatGPT phenomenon has just accelerated that inevitability (just as I predicted in my 2023 top ten tech predictions.)
Further Reading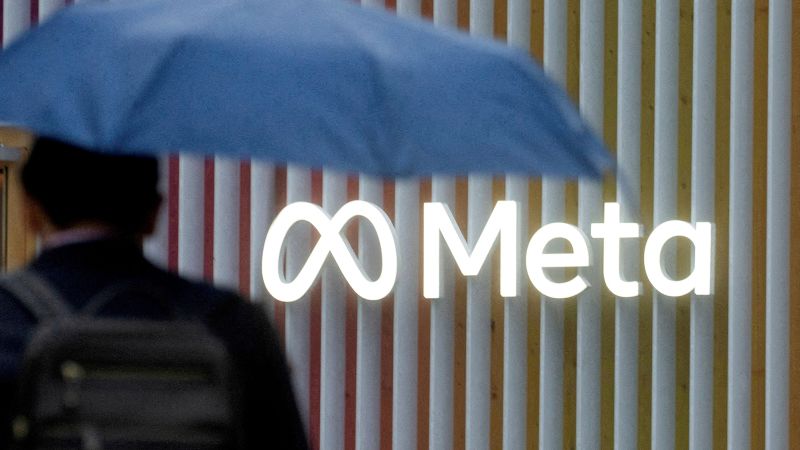 ---
🤔 Wiser! is built on Notion
The Wiser! newsletter and all the content for the Brand Strategy Collection is built on Notion. I use the productivity  workspace as my store for research, source links, copy drafting and writing, scheduling and content planning. The introduction of NotionAI, a machine learning capability that's NOT built on ChatGPT, has made my life significantly easier and more productive.
x
---
w/Metaverse
5. Google, Apple and Meta file patents for the Metaverse
Google and Apple file Virtual Reality patents for the home
Both Google and Apple have filed patent applications for technology that learns the layout of your home so you don't trip over your couch while wearing a VR headset.
Let's start with Google. They're seeking to patent a technology that creates "three-dimensional maps of an indoor space". How does it work? Depth sensors on your mobile device's camera scan your desired areas in your home, and generate realistic virtual rooms that you can interact with in an immersive and realistic experience. Google also points out that this technology has AR applications, such as helping to place virtual objects in a real-world environment more easily.
"Scanning the indoor space successfully has multiple requirements and sometimes these requirements are beyond the control of a user," Google said in its filing. "If all of the requirements are not met, a poor scan may result, and the corresponding 3D map may be incomplete and/or distorted. This is especially true when scanning a large indoor space with multiple areas."
And in true Big Tech fashion, Apple is working on practically the same thing. The company filed a patent for "floor plan generation based on room scanning". Similar to Google's patent, this system uses in-depth sensor data captured by a user walking around the room and scanning their surroundings to create a 3D replica of your home that can be transposed into an extended reality environment, like VR or AR.
Here's The Thing: Why would anyone want a VR or AR version of their home when they can just take off their headset and see the real thing? For one, virtual floor plans can be used for designing and remodelling a space, a use case that Apple points out in its filing.
Google, meanwhile, highlights that these virtual depictions can offer the "immersive and realistic" experience of a "virtual tour" for a guest that might not be able to see your house in person, thus making good on the promise that many tech firms have made about the metaverse's potential for increased human connection.
But one use case neither company explored was the potential for them to use tech to be used to sell you things. Digital advertising is a massive part of Google's business, and seemingly a growing part of Apple's. What's stopping Google from using this to allow advertisers to suggest the perfect décor for your living room in VR? Similarly, why wouldn't Apple partner with e-commerce companies for AR home shopping experiences? Apple and Google are businesses at the end of the day, so they likely aren't investing in tech like this without the hope of a return on it.
It's no secret that the metaverse is and will continue to be a commercial experience as extended reality tech continues developing. If these patents are any indication, Apple and Google might be bringing the commercial into your home.
Meta's "green" patent for energy-efficient computing in the Metaverse
Meanwhile, according to Patent Drop, Meta has applied for a patent to make access to Static Random Access Memory (SRAM) more energy-efficient. In layman's terms, this technology works by sharing the energy used to open a row between multiple accesses, resulting in energy savings.
Here's a simple analogy: two people are outside your door, but instead of opening and closing the door twice to let each person in, you open the door once and let both in at the same time. This is essentially what the technology does, saving energy by multitasking.
Although the technology sounds complex, its outcome is simple: it allows for energy-efficient computing, which is especially important for processes that consume a lot of power. Meta explains that traditional memory controllers are less efficient because energy is wasted conditioning memory rows and columns with each operation, regardless of the access pattern.
The patent application proposes a new method of accessing SRAM that could reduce the energy consumption of computing processes.
So, why is this important? Developing metaverse technology like this could be crucial for fulfilling its ambitions without harming the environment. The company noted in its application that this kind of technology could be used in artificial reality systems like AR, VR, and mixed reality, all of which require computing that generally uses a lot of power to provide high-quality content.
As this technology continues to rise, analysts and researchers have expressed concerns about its environmental impact. In an article last year, the World Economic Forum and nonprofit Green Matters stated that the onset of metaverse technologies could increase greenhouse gas emissions and e-waste. The technology used to build and render the metaverse, like AI models and cloud computing, come with their own steep energy costs, as UNESCO researchers explained in a recent article.
Green computing, or using energy-efficient systems, could limit the damage. And Meta is not the only company working on this; IBM is working with Samsung to create more energy-efficient chips, and Nvidia is offering greener GPUs to train AI and machine learning models more efficiently.
---
🍰 Alts is the alternative investment newsletter for the alternative
Alts.co is the world's largest community of alternative investors. If it's unique or outside the mainstream, they love it...and share the love with the 50,000 subscribers that read Alts for free every week.
---
w/Robotics
6. Researchers develop a mini robot that enters blood vessels to complete surgery
Researchers in South Korea have developed an untethered, magnetically guided robot that can navigate blood vessels autonomously to reach blockages and lesions with greater accuracy than human surgeons guided by X-rays. The process involves the creation of a 3D map of the patient's blood vessels, which is used to guide the robot in treatments. The robot is only millimeters in size and has so far demonstrated its effectiveness in pigs. The research paves the way for robots to perform medical procedures with greater ease, precision, and safety compared to human surgeons.
One area of focus is occlusive vascular disease, or OVD. It's a major cause of death, and as society ages and obesity increases, it's only going to become more common. One way to treat OVD is with surgery to clear blocked arteries and vessels, but that comes with some challenges. First of all, it's really hard for surgeons to guide their tools through blood vessels to the right spot. And on top of that, they have to use X-rays to see what they're doing, which means they're getting exposed to some serious radiation.
Source: IEEE Spectrum
Further Reading
---
🤖 Turn Text Into Videos Using AI Voices With Fliki
Create videos from scripts or blog posts using realistic voices in minutes! Start by adding the blog article URL and Fliki's AI generator will summarise the content, find the perfect visuals and create a video with a human-like voiceover in your desired voice with branded subtitles. Chose from 850 voices in 75 different languages to make sure there is a voice that suits everyone.
x
---
w/Robotics
7. CherryBot is the name of a robot that can pick up delicate things easier than a human
CherryBot is a robot developed to solve the problem of picking up small objects surrounded by soft, wobbly material, such as soft fruit, like cherries. It's being used in various situations such as surgery, harvesting, construction, disaster recovery, and even feeding someone. The challenge for robotics engineers is that it is difficult for the robot to be precise when the object is moving, or soft, or delicate. The problem is not limited to robots; humans can struggle to pull eggshells out of egg whites, noodles from soup, and for surgeons, removing clots from organs is no easy feat.
Enter CherryBot, the robot that uses Reinforcement Learning (RL) to help with fine manipulation, making it better than humans at some tasks. By tweaking the training and the algorithm, the RL system can learn quickly and does not require too much supervision from humans. After just 30 minutes of interaction, CherryBot is almost perfect at using chopsticks to grab small, swinging objects in the air. It is reactive and adaptable and can handle different shapes and dynamics, even when there is wind or humans getting in the way.
CherryBot is divided into three parts:
(1) it is pre-trained in simulation on a "proxy task,"
(2) it is fine-tuned in the real world on the same task, and
(3) it is tested on different tasks.
CherryBot has been tested in a variety of dynamic scenarios, and it has been a success. The reproducibility of fine-tuning is pretty robust, and it can be trained even more in the real world. The timelapse video below shows that it is reproducible and has been tried with three different seeds.
Further Reading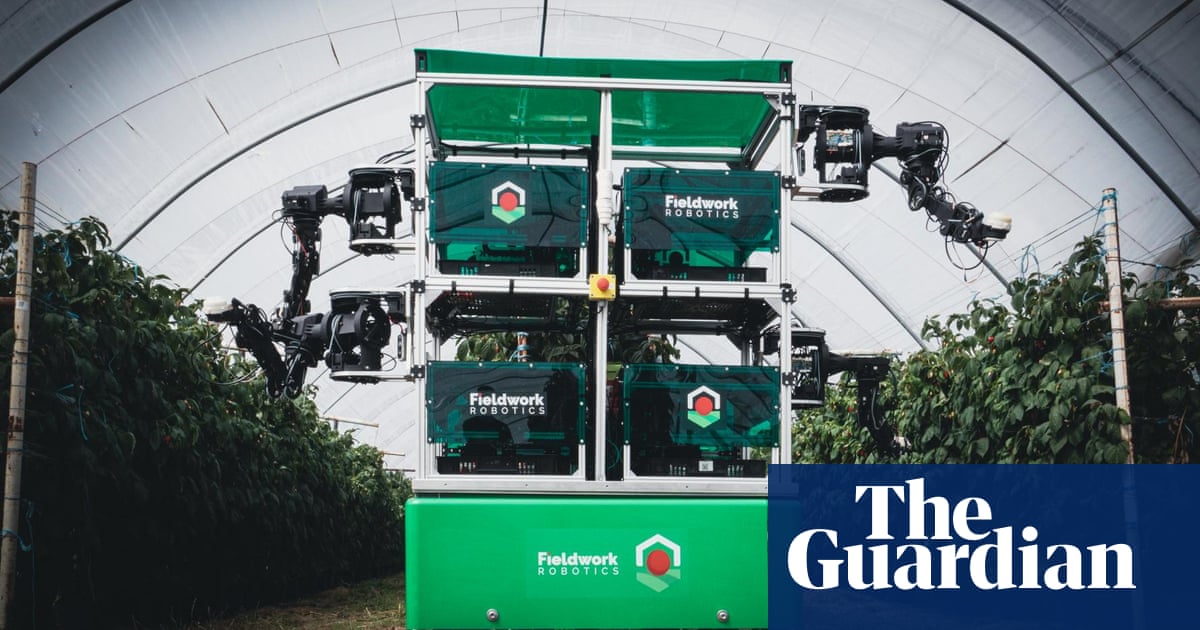 ---
🗞 The Sample is the newsletter of Newsletters
You'll love The Sample. The Sample is an AI-powered newsletter recommendation machine. You tell The Sample the type of newsletter content you like. And leave it to The Sample to recommend a newsletter based on your preferences.
---
w/SocialMedia
8. Could WhatsApp be banned in the UK?
WhatsApp could be banned in the UK. That's according to head of the WhatsApp business speaking on behalf of its parent company, Meta. The issue is that the UK's upcoming Online Safety Bill could force the messaging app to weaken the end-to-end encryption that secures messages on the service. Unlike the EU's Digital Markets Act, that wants all messaging apps to be interoperable, ie, message each other, the UK's Online Saftey Bill is all about protecting users from harm.
However, Meta has said they would refuse to comply, opening the prospect of the app being banned entirely within the UK. Although end-to-end encryption secures messages by ensuring that only those sending and receiving them can read them, some officials have argued that it should be weakened so that messages can be scanned for illegal content.
Here's The Thing: The UK's Online Safety Bill aims to regulate harmful content on the internet and will impose hefty fines on social media firms that fail to comply. The bill covers a range of issues, from threatening behaviour to racist and sexual abuse, and requires platforms to introduce age verification checks to prevent children from accessing adult material. The bill has been controversial due to concerns around freedom of speech, but the government has made amendments aimed at addressing these concerns. The bill is being closely watched by regulators around the world and has been opposed by tech companies that could face huge fines if they breach the new law.
The point is that End to End encryption is a key plank in the UK Gov's safety bill because it wants to remove the system that bad actors can hid behind. But as tech experts have explained over and over again, without End to End Encryption, nobody can guarantee that your messages wont be read. And given what we know about the prolific use of WhatsApp amongst members of the Government and MPs in the UK, you'd think that none of them would want to be spied on, let alone leak them to Isabel Oakshott. However, this issue is just as important for Meta, who maintain that privacy on WhatsApp is paramount. With the UK being a standalone jurisdiction now, it's hard to see what clout the UK Gov has without the EU and US following the same route.
Side Note: this issue will also effect other message platforms, the biggie being Apple's iMessage, which is also encrypted.
Further Reading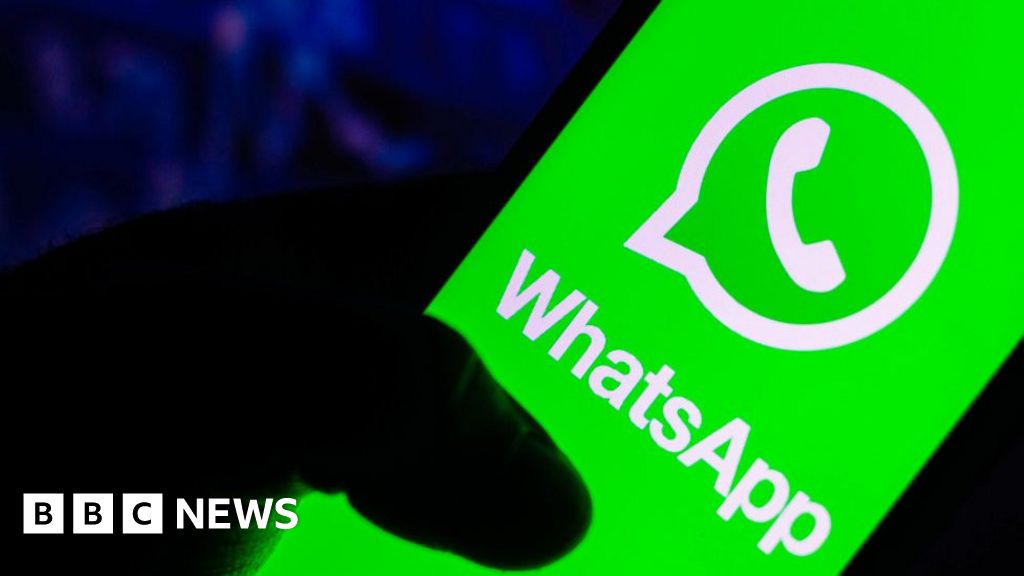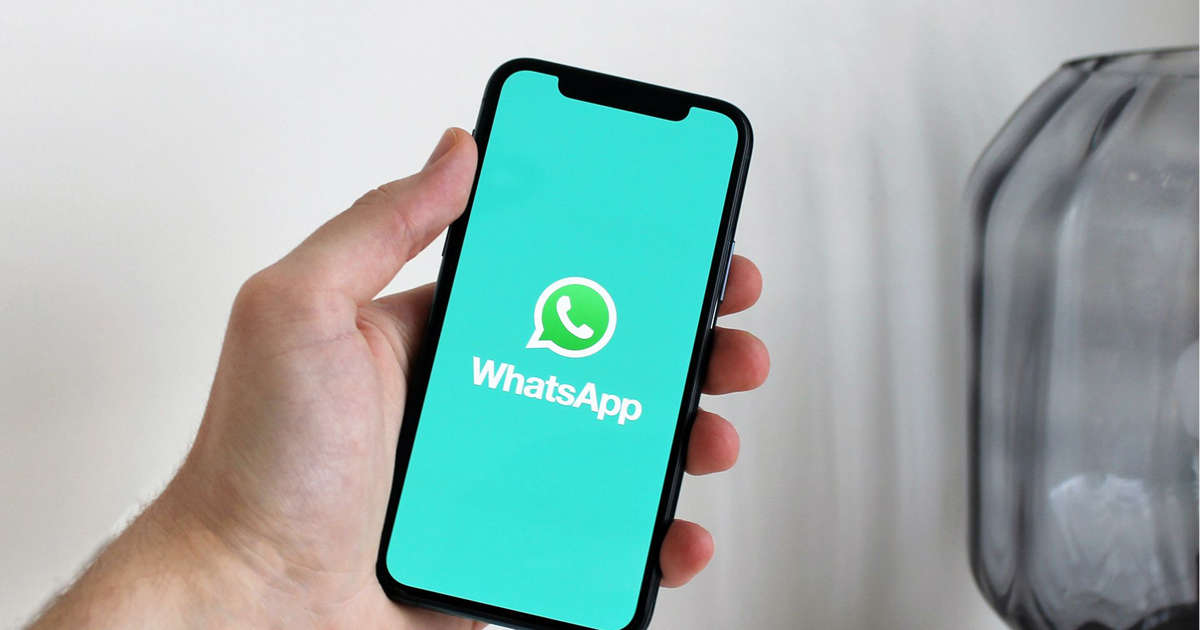 ---
🤖 Quillbot uses AI writing tools to make your copy look human
Do you ever need to summarise an interesting, long-form article without going through the effort of doing it yourself? Like, when your boss can't be arsed to read it themselves and they dump it on you to do it for them. Well, here's a hack you'll find useful (and one that I use myself). Check out Quillbot's Summariser Tool. There's a free and a paid version and you have options to adjust how you want the summary presented for you.
---
w/SocialMedia
9. The UK is the latest Gov to ban TikTok from government devices
The UK is talking of banning TikTok from government devices due to security concerns, according to The Times. Such a decision would follow similar moves earlier by the US, Canada and the European Union. As regular readers already know, this is becoming as regular a weekly feature as reporting on Twitter's woes.
Meanwhile, in Europe, TikTok has launched "Project Clover" in a charm offensive with the European Union. The plan is a bid to stave off more restrictions on its app's use and centers around keeping more European users' data on servers in Europe and allowing a European security company far-reaching access to audit cybersecurity and data protection controls.
"That process is there to ensure a level of data sovereignty that we believe goes beyond what any company has done, and indeed believe what any of our peers said was possible," said Theo Bertram, Europe's vice president for government relations and public policy.
TikTok is calling it "Project Clover" as a nod to its plan to process European data in Ireland and an analogy to its "Project Texas," which promised similar controls to US lawmakers in 2020.
Here's The Thing: Banning TikTok from government devices is one thing. Banning it for the general population is another (which I still don't think will happen btw!). Last week I reported on a pair of US senators who put forward legislation that would empower the government to entirely "ban or prohibit" products from foreign technology companies, including TikTok. It's called the Restricting the Emergence of Security Threats that Risk Information and Communications Technology (RESTRICT) Act. It essentially gives the President the authority to sign an executive order and introduce the ban.
Where Europe stands on banning TikTok
History of Government bans
December 2022: The US announced it would ban TikTok on government-issued devices last December. Although other countries, like India, had already implemented similar bans, the US decision seems to have kickstarted a wider global movement against the app.
23 February The European Commission and the Council of the European Union banned staff from using TikTok.
27 February The US made good on its decision from December, and declared that government officials had 30 days to remove TikTok from all their devices. Canada made a similar announcement, saying TikTok represented an "unacceptable" level of risk.
28 February Michelle Donelan, the UK science secretary, called a government ban on TikTok a "very very forthright move" and suggested the UK would not join other nations in blocking it for government officials.
5 March Individual departments in the Australian government enforced a haphazard ban of the app, after the home affairs minister decided against announcing a ban across the entire public service.
Further Reading
---
w/AI
10. EBay's AI banner ads: Surveillance dressed up as personalisation
EBay is using artificial intelligence (AI) to improve its digital advertising technology. The company is seeking a patent for technology that uses machine learning to create personalised banner ads for users. This technology generates banner ads based on user behavior related to an image of a product. For example, if you search eBay for vintage watches, the system will generate a banner ad for that product or similar ones to try to draw you back in after you have scrolled away.
EBay's AI technology will also create banner ads that aesthetically appeal to particular users or groups of users based on machine learning of what types of online banners are selected by various users. This means that if you or users in your demographic react to banner ads of certain colours or design elements, the system will deliver highly-customised ads to you.
According to eBay, stock images of products may not accurately represent the product in which the user is interested and may not capture the user's attention. By using AI to generate personalised banner ads, eBay is trying to improve its odds of successful digital advertising.
While this technology has the potential to make advertisers' lives easier, some people find it daunting for its potential to take the human element out of creativity and communication. However, an AI is only as good as the material it's trained on. EBay must be careful with how it trains its machine learning algorithms that make banner ads, especially if they're based on demographic information. Otherwise, the company could end up serving biased advertisements that turn users off from eBay as a whole.
Further Reading
---
w/Podcast
🎙️ Big Tech Little Tech newsletter
Stay up to date with all the news and latest episodes from the Big Tech Little Tech podcast. Subscribe to the Substack newsletter, it's free!
---
In other Tech News
---
In case you missed it...
---
w/Promotions
🗞️ Meco: the best newsletter app for newsletter reading
Reading newsletters in the inbox is frustrating - it is noisy and easy to lose control of subscriptions. Now you can enjoy your newsletters outside the inbox with Meco, an app built for reading. Plus it's completely free.
---
👻 Turn Your Audience Into A Business.
Ghost is a powerful app for new-media creators to publish, share, and grow a business around their content. It comes with modern tools to build a website, publish content, send newsletters & offer paid subscriptions to members.
Try Ghost completely free for 14 days.
---
☕️ Buy Me A Coffee
Readers often ask me how they can show their appreciation for Wiser!
Here's a way...Buy me a coffee.
BuyMeACoffee is a donation service that makes it real quick and easy for supporters like you to make a one-off or repeat donation and show their appreciation. Virtual coffees are priced at €2 each.

---
Disclaimers
Product Promotion: Some of the products and services promoted on this page are called affiliate links. This means that at no cost to you, should you click the link and take their offer, they may pay me a small commission or give me another benefit, such as new subscribers for the Wiser! Newsletters.
Not Advice: The articles, newsletters and content published on this website are solely for information, education and entertainment value. Nothing on this website should be considered legal or financial advice. Do not share any information in the comments you should keep confidential.
Personal Opinions: The opinions and thoughts sharedon this website and in the Wiser! Newsletters are my own, and not those of any of the third parties mentioned or linked to on this website. No affiliation is implied or otherwise intended with third parties that are referenced or linked.
---