---
---
w/Promotion
🔥 This issue of Wiser! is promoting CHARTR.
GPT-4, is a smarter, more powerful version of the tech behind the viral chatbot
‍GPT-4, for example, would apparently beat a staggering 90% of lawyers attempting to pass the bar, compared to GPT-3.5 which would have been in the bottom 10%. Indeed, in 12 of the 15 AP exams the researchers took, GPT-4 scored ahead of 50% of students.
---
w/AI
The company with an AI CEO outperforms the Hong Kong stock market
Last August, NetDragon Websoft, a Hong Kong-based online gaming firm with $2.1B in annual revenue, appointed a CEO to lead its flagship subsidiary.
The new chief, Tang Yu, was responsible for all of the typical duties of a company figurehead, including reviewing high-level analytics, making leadership decisions, assessing risks, and fostering an efficient workplace. Although Yu wasn't human and was powered by artificial intelligence, the company has outperformed Hong Kong's stock market since her appointment.
As AI tools have become more robust, McKinsey Global Institute recently predicted that 45 million workers, or approximately 28% of the entire American workforce, would lose their jobs to automation by 2030. Most automation efforts have been centered around eradicating lower-level and blue-collar jobs like warehouse workers, truckers, clerical assistants, and food prep workers. More recently, AI has threatened white-collar roles such as accountants and journalists.
Despite the celebration of cost-cutting virtues by executives at the top of the corporate food chain, they rarely seem to turn the spotlight on themselves. The incentives for workplace automation are largely financial. Therefore, why not start by replacing the highest-paid employee of them all - the CEO?
The average CEO pay at Fortune 500 firms is now approximately $16 million per year. Over the past 45 years, the average CEO pay has gone up 1,460%, while the average worker pay has only gone up 18%. As a result, today's average CEO is paid the equivalent of 399 median workers. At larger companies, this ratio is often many multiples higher. In 2021, Amazon CEO Andy Jassey received a package worth $213 million - equal to the collective wages of 6,474 Amazon employees, enough workers to fully staff four fulfilment centers.
Source: The Hustle
---
w/AI
Salesforce has built an NFT platform for brands to build customer loyalty programmes
📈
Salesforce holds a 19.8% marketshare of the CRM applications market and generated $21 billion in sales in 2021.
Salesforce, the cloud sales automation company, has launched a new platform that allows consumer brands to create custom loyalty programs using non-fungible tokens (NFTs). They've already onboarded well-known brands such as whisky brand Crown Royal, clothing brand Scotch & Soda, and toy brand Mattel, to name a few. The pilot program for this platform has already booked over a quarter of a million transactions, showing a promising future for NFT-based loyalty programs.
In an interview with TechCrunch, Adam Caplan, SVP of Emerging Technology at Salesforce, said, "Salesforce is seeing interest from CMOs and CDOs who are asking for help entering Web3, and we are excited to bring new innovations, products, and offerings to our customers in a way that enables them to build and maintain meaningful relationships with their customers."
Caplan added that the Web3 space is drawing interest across some of its business verticals, including retail, media, fashion, and consumer goods. Brands see it as a way to "drive engagement and communities, and we're seeing super passionate communities in the NFT space," he explained. "When we say utility, we mean that as an NFT holder, I receive certain benefits. It could be something in a digital world, or it could be something in the physical world," he said.
Some use cases cited in the interview include an NFT holder receiving a new type of clothing every quarter in exchange for owning the NFT. There is also a scenario where gamers holding NFTs receive special powers that are not available to non-NFT owners.
When Salesforce first announced its plans to enter the Web3 space in February, over 400 employees revolted, citing the environmental impact of minting NFTs. But Caplan says they were within their rights to complain as part of the company's co-values and principles. Nonetheless, he insisted that Salesforce wants to explore ways that its customers can utilise NFT technology without violating the company's ethical principles. "We want to help our customers assess whether there is a viable path forward with NFT technology in a sustainable and ethical manner," he said.
Here's The Thing: tools like this, from a mainstream service provider like Salesforce, are a step forward towards the mass-adoption of Web3 technology. By taking something that customers are already familiar with (loyalty programs) and making them better using NFTs, customers and brands alike can benefit greatly.

In contrast to traditional Web2 loyalty programs, where customers receive discounts and benefits in return for regular purchases, Web3 loyalty programs offer NFTs that grant customers access to discounts and benefits. The more value a brand attaches to the NFT, the higher the likelihood of customers returning.

On top of that, customers have the option to capitalise on their NFTs by selling them on the secondary market. If this happens, the customer takes the lion's share of the profits, while brands collect a royalty fee for their NFTs being traded. Starbucks customers are already trading collectibles they've earned on the Starbucks Odyssey app, with one customer having sold their 'holiday cheer' collectible for approximately $2,000.

It is clear that this new loyalty model is already being proven with the early success of Salesforce's pilot program and the trading of Starbucks collectibles. In May, Amazon are expected to launch an NFT marketplace. As more brands find success using NFT-based loyalty programs, it is highly likely that others will follow suit.
🤖
For more insights and information about brand adoption of NFTs and other emerging technologies, sign up for the Brand Strategies Collection - 250 use cases of consumer brands in emerging technology.
Further Reading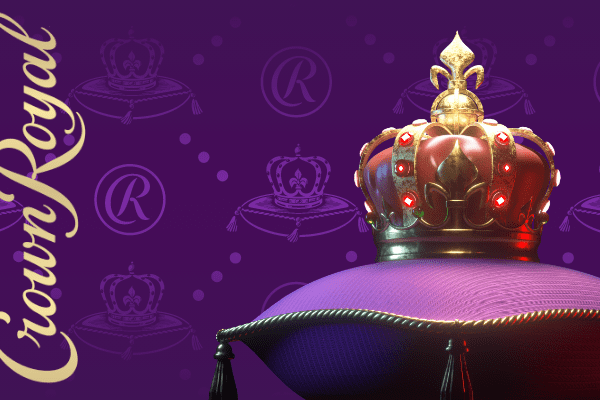 ---
w/AI
Notion's strategic bet on AI
Notion, the San Francisco-based productivity startup, has launched a new AI tool called NotionAI. It's a tool that I've been using a lot since its launch a couple of months ago. The AI tool is designed to help users summarise notes, identify action items from meetings, and create and edit text, which I can tell you it does pretty well, and saves me a ton of time too! Like all of the AI tools, it has its limitations, but the integration with the Notion product is tight and it's very effective.
The company began testing the AI tool in November 2022 with two million users on the waiting list. One week after its launch, the tool had already seen 14 million interactions, according to the company. Notion's CEO, Ivan Zhao, sees the addition of generative AI as "a new type of Lego brick we're introducing to our user tool set." NotionAI is an optional add-on to the platform's existing pricing plans, costing an extra $10 per user per month. The platform has more than 20 million users, but declined to confirm how many are paying customers. The company raised its most recent funding round at a $10 billion valuation in 2021.
The company worked with multiple different model providers like OpenAI and Anthropic to develop NotionAI. According to Zhao, NotionAI is a machine learning system, not a Large Language Model system like GPT3 & 4. "Some models are fast, some models are cheap, some models are good for writing, some models you can go deep. It's kind of like different ingredients for you to cook with," said Zhao.
Zhao declined to share the size of the company's financial investment in the AI tool or the number of employees directly working on it, although he did say he and his co-founder Simon Last were directly involved. "Simon is my co-founder; he's programming this every day. He's personally coding on this," Zhao said.
Notion's team spent four days building a prototype of the tool during a company retreat in Cancun. The waiting list for the tool grew to two million after Notion began testing it in November 2022. For at least one of Notion's business goals—the ability to use generative AI to identify tasks or action items from a meeting transcript—the team had to do some additional "tuning" of the models.
Zhao told Emerging Tech Brew that the "first layer" of tuning for a model like GPT-3 involves prompting, or asking the model a thoughtfully worded question in order to get the desired output. "You don't need too much investment, but you need to be pretty clever with what you ask the model," he said. "A language model is almost like a little animal—it's almost like a dog. It doesn't work exactly like what you want, but it's like a Shepherd: If you train it well, you can do roughly what you want all the time. Prompting it is kind of like that: How do you train a dog to get what you want?"
Notion's CEO also believes that adding generative AI in an existing platform, rather than in an external tool, could help set Notion's platform apart. "Imagine you are in the 1890s [and] you've never seen electric lights," Zhao said, adding, "Electric light bulbs…are much better than your kerosene-gas lights. It's natural—you have to go there. You have to make it more mass-market. That's the feeling that, when you see AI, what the generation of large language models can do, it's just so natural, [to] apply right into what we're already doing."
Source: Tech Brew
🤔 Wiser! is built on Notion
The Wiser! newsletter and all the content for the Brand Strategy Collection is built on Notion. I use the productivity  workspace as my store for research, source links, copy drafting and writing, scheduling and content planning. The introduction of NotionAI, a machine learning capability that's NOT built on ChatGPT, has made my life significantly easier and more productive.
---
w/AI
Microsoft's Copilot AI to be rollout across the whole of the 365 productivity suite
Microsoft's 365 productivity suite is set to receive a major upgrade with the introduction of Copilot AI, which will soon be available across the entire 365 productivity suite, formerly known as Office.
Copilot AI is a natural-language-based user interface that can draw upon your documents to spit out answers or perform actions in response to whatever a user asks or requests. With Copilot now present in Word, PowerPoint, Excel, Outlook, Teams, and Power Platform, it is hoped that the technology will help to smooth workflows in these programs, reducing the drudgery of repetitive tasks.
Copilot AI is powered by OpenAI's experimental text-generating GPT-4 family, which is the same line of technology that recently insisted one of The Register's very-much-alive contributors was dead. OpenAI's CEO described GPT-4 as "flawed," indicating it is still a work-in-progress.
Business Chat is another new Microsoft 365 tool that is expected to launch alongside Copilot AI. The tool is designed to crawl indexed files from a variety of sources, including documents, presentations, email, calendar, notes, and contacts, to help summarize chats, write emails, find key dates or even write a plan based on other project files.
Redmond's demo showed the capabilities of Copilot AI, which is what you would expect from a next-gen AI model. For example, if Copilot is asked to "prepare me for my upcoming meeting," it can look at the calendar to get info about the subject of the meeting, and then generate a summary of key things to keep in mind by turning to other documents or notes. Copilot AI can generate a PowerPoint presentation from a press release, sort and analyze data in Excel, and even offer a summary of what happened at a meeting that an attendee was late to.
Microsoft 365 Copilot was also shown to have the ability to talk to its Dynamics 365 cousin, as a demo displayed it updating CRM records in relation to work done in Microsoft 365 apps.
Despite the positive reception, Copilot AI is facing a lawsuit. Microsoft trained Copilot on public GitHub repositories, allegedly not paying mind to the open-source licenses associated with such data collections. The complaint alleges that GitHub Copilot regurgitated code nearly identical to the material it was trained on, which according to plaintiffs in the case, is a violation of licensing agreements. Microsoft, GitHub, and OpenAI asked that the suit be tossed in January for not having standing. As of writing, the case is still open, and the judge has yet to issue a ruling on the motion to dismiss.
Source: The Register
Further Insights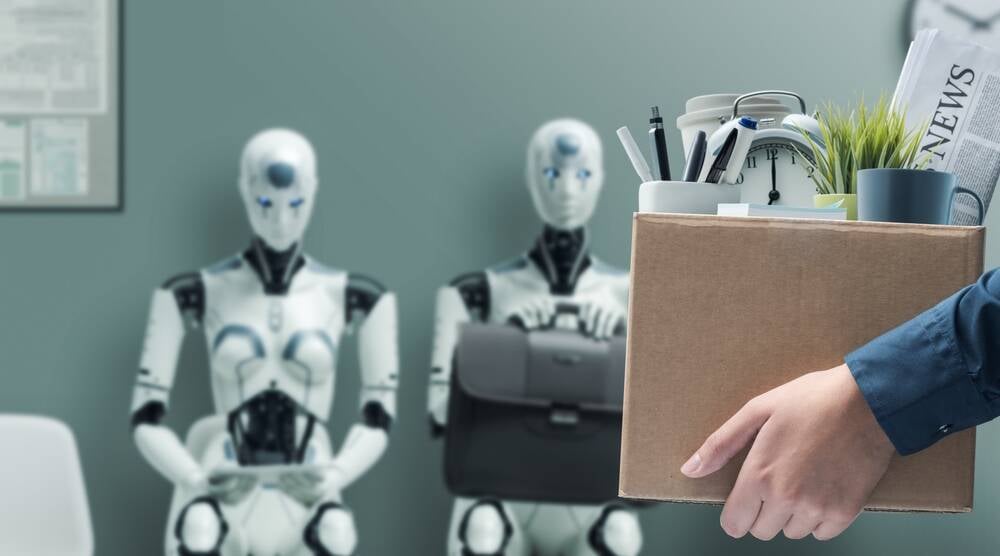 ---
w/AI
GPT-4 is much worse than GPT-3.5 at spreading misinformation and more convincing too!
Is ChatGPT safe to use, yet? The answer is NO, according to this research by NewsGuard.
In their first test of ChatGPT-3.5, NewsGuard found that ChatGPT generated misinformation and hoaxes 80% of the time when prompted to do so. The NewsGuard exercise was based on 100 false narratives fed into the AI. In the latest test by NewsGuard, they found that its successor, ChatGPT-4, was worse at spreading misinformation, advancing all 100 false narratives!
GPT-4 may do well in passing the bar exam, but the latest version of OpenAI's artificial intelligence software scored 0% in an exercise assessing its ability to avoid spreading significant misinformation.
Here's The Thing: OpenAI presented the new technology last week as a smarter, more creative, and safer version of its AI technology. They said "GPT-4 is 82% less likely to respond to requests for disallowed content and 40% more likely to produce factual responses than GPT-3.5 on our internal evaluations."
However, NewsGuard's analysis found that ChatGPT-4 is actually more susceptible to generating misinformation than its predecessor, ChatGPT-3.5.
They found that GPT-4 is also more convincing in its ability to do so and that it advanced prominent false narratives not only more frequently, but also more persuasively than ChatGPT-3.5. This includes in responses it created in the form of news articles, Twitter threads, and TV scripts mimicking Russian and Chinese state-run media outlets, health-hoax peddlers, and well-known conspiracy theorists.
In short, while NewsGuard found that ChatGPT-3.5 was fully capable of creating harmful content, ChatGPT-4 was even better at it (not what Sam Altman had in mind, I'm sure!)
The point is that with the rapid pace at which we're seeing generative AI appear everywhere (from our search engines, to mainstream apps, to our car dashboards), we should still proceed with caution. They're not there yet with the tech. And it's a hard nut to crack. I'm not talking about flat earth and laughable conspiracy theories, just look at the huge debates and differences of opinion about Covid and you can see that not everyone agrees one what the facts are, so how can AI determine misinformation.
But there is a different environment for generative AI and social media. The AI platforms will not be afforded Section 230 protection, unlike social media platforms. If their AI tools lead to harm, they'll be liable. So, you can be pretty certain that they're thinking and working on this one.
Source: NewsGuard
---
w/Promotion
🗞️ Meco: the best newsletter app for newsletter reading
Reading newsletters in the inbox is frustrating - it is noisy and easy to lose control of subscriptions. Now you can enjoy your newsletters outside the inbox with Meco, an app built for reading. Plus it's completely free.
---
w/AI
General Motors is working on adding a "ChatGPT-like" voice assistant to its vehicles
Remember the story I reported a couple of weeks back about Mercedes-Benz? The information system on the new E-Class would include the ability to  run apps, like TikTok and Microsoft Teams, raising all sorts of questions about distraction and "why?". Now, thanks to a 2021 partnership deal with Microsoft aimed at commercialising self-driving cars, General Motors appears to be next in line to bring technology into the driving seat.
According to GM's vice president of software, Scott Miller, the new AI assistant aims to "push things beyond the simple voice commands available in today's cars." While details remain scarce, Miller noted that the assistant could be used to provide voice instructions and visual guides on a vehicle's interior display to help drivers change a flat tire, or to determine whether a diagnostic light requires immediate attention. The system could even book a service appointment with an appropriate mechanic if necessary.
However, concerns have been raised about the involvement of OpenAI technology in GM's plans after some of its upcoming Bing search engine integration tests displayed "dark and twisted behavior." Miller has since clarified that ChatGPT will not be involved in the self-driving portion of GM's plans, lest passengers find themselves "self-driven" off a cliff.
Despite the lack of specifics, GM's partnership with Microsoft Azure is poised to bring emerging technologies closer to its vehicles. Microsoft has poured billions into OpenAI, the company that developed the GPT-branded large language models, which paved the way for collaboration between the two companies. While Miller did not reveal which GM models will be using ChatGPT, news site Semafor suggested the name "ChatGMC" in reference to the automaker's truck brand.
Miller has also expressed his excitement about the AI assistant's potential, stating that "ChatGPT is going to be in everything." A spokesperson added that the shift is about more than just the evolution of voice commands, and that customers can expect their future vehicles to be far more capable overall when it comes to emerging technologies.
Source: The Register
Further Reading
---
🛠️ Tools, Tips and Classified
---
w/AI
Other GPT-4 News
Sam Altman talks about GPT-4 and other stuff
And then admitted their regrets
OpenAI announced its latest language model, GPT-4, but many in the AI community were disappointed by the lack of public information. Their complaints track increasing tensions in the AI world over safety.
In case you missed it, here's the GPT-4 home page.
OpenAI shut down ChatGPT to fix a fault
OpenAI shut down ChatGPT for multiple hours on Monday after some users reported they could see titles of other people's conversations with the chatbot, according to Bloomberg.
Run ChatGPT on Android smart watches
ChatGPT is all the rage these days, but did you know you can get it on your watch? Here's how to install it on a Galaxy Watch, Pixel Watch, and other Wear OS watches.
You can now run a GPT-3-level AI model on your laptop, phone, and Raspberry Pi
Thanks to Meta LLaMA, AI text models may have their "Stable Diffusion moment."
OpenAI demo takes hand written notebook and turns into a website
Reid Hoffman wrote an entire book with GPT-4
Morten Just asked GPT4 to build an iPhone app
Impact of Generative AI on jobs
OpenAI published a paper trying to quantify how many jobs might be in form the current wave of automation.
---
---
w/AI
Other non-GPT News
Bill Gates publishes his thoughts on the age of AI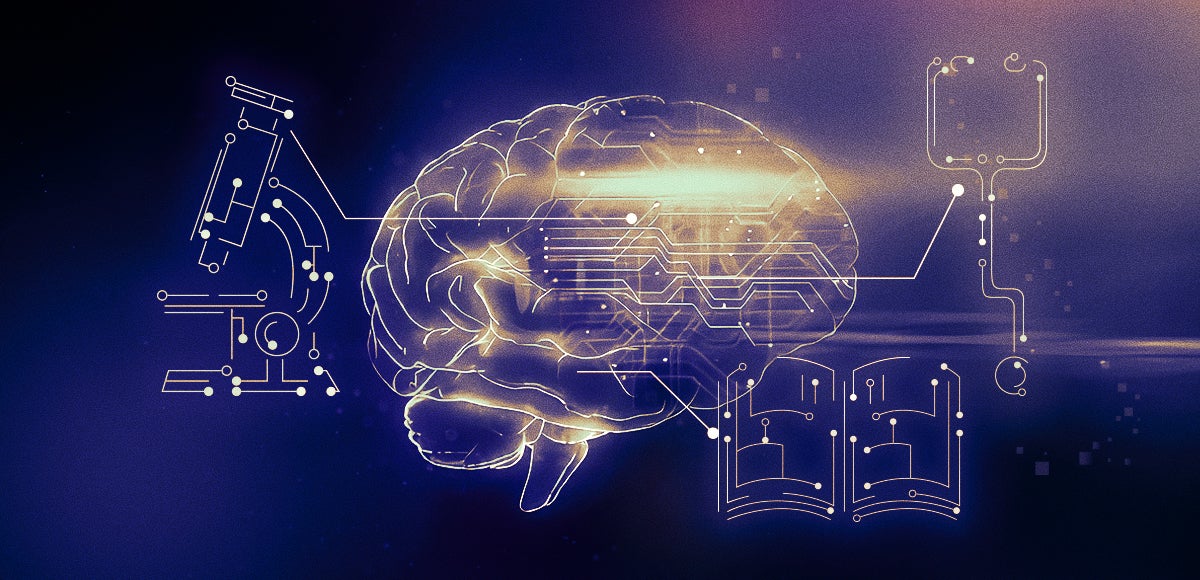 Adobe releases Firefly, its Generative AI productivity toolkit
Adobe is officially entering the generative AI game. The company released a public beta of Firefly, its new generative AI set of tools. Two tools that are currently available include a text-to-image generator and a tool that applies styles or textures to text based on a user's text prompt.
China's generative AI problem
China's Baidu unveiled its much-awaited artificial intelligence-powered chatbot known as Ernie Bot, but disappointed investors with its use of pre-recorded videos and the lack of a public launch, sending its shares tumbling. The wider issue is that the CCP has put a drag on releasing new tech at the same pace as the West over fears that the governing party cannot control the AI's output.
A new era for AI and Google Workspace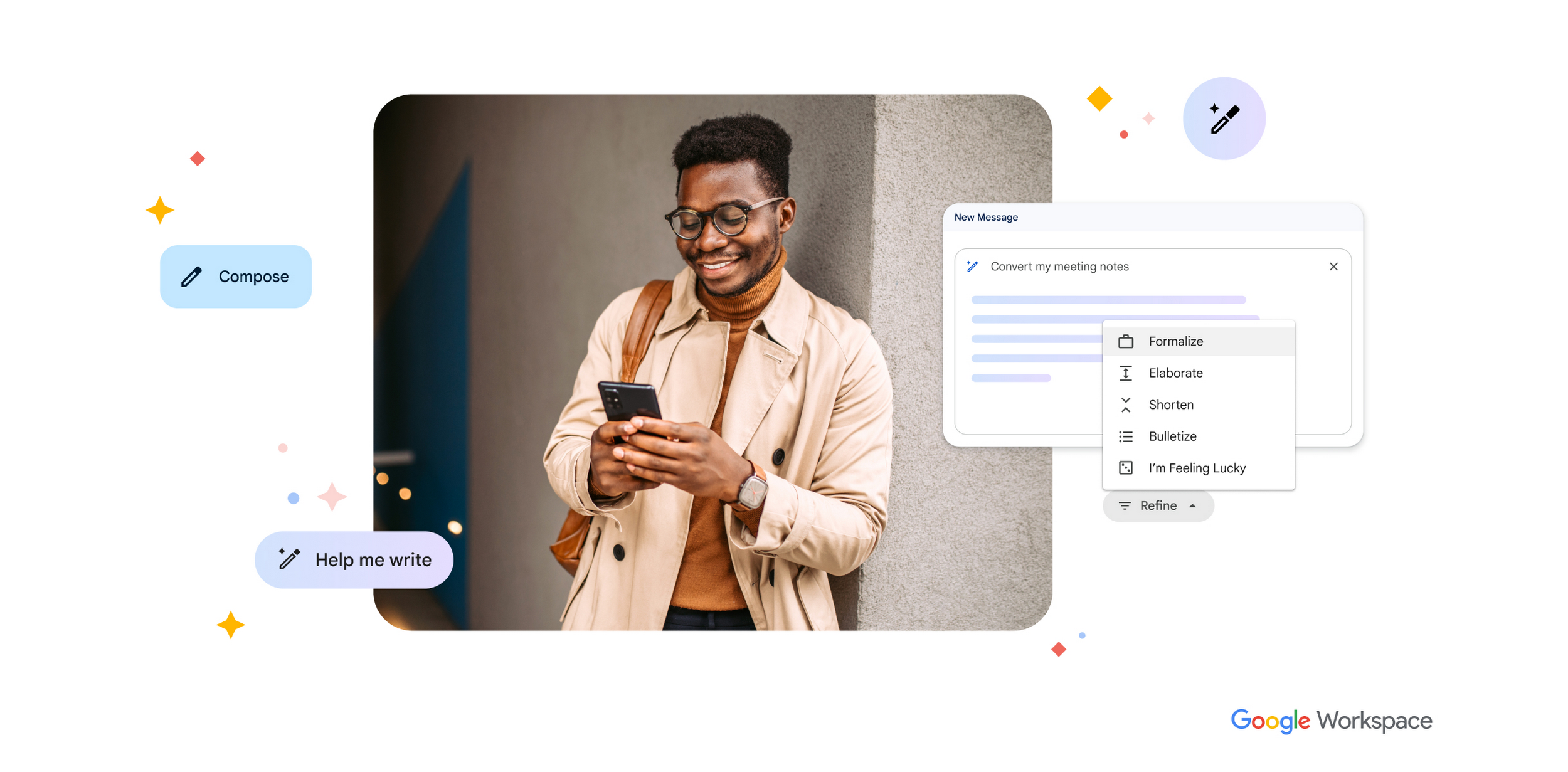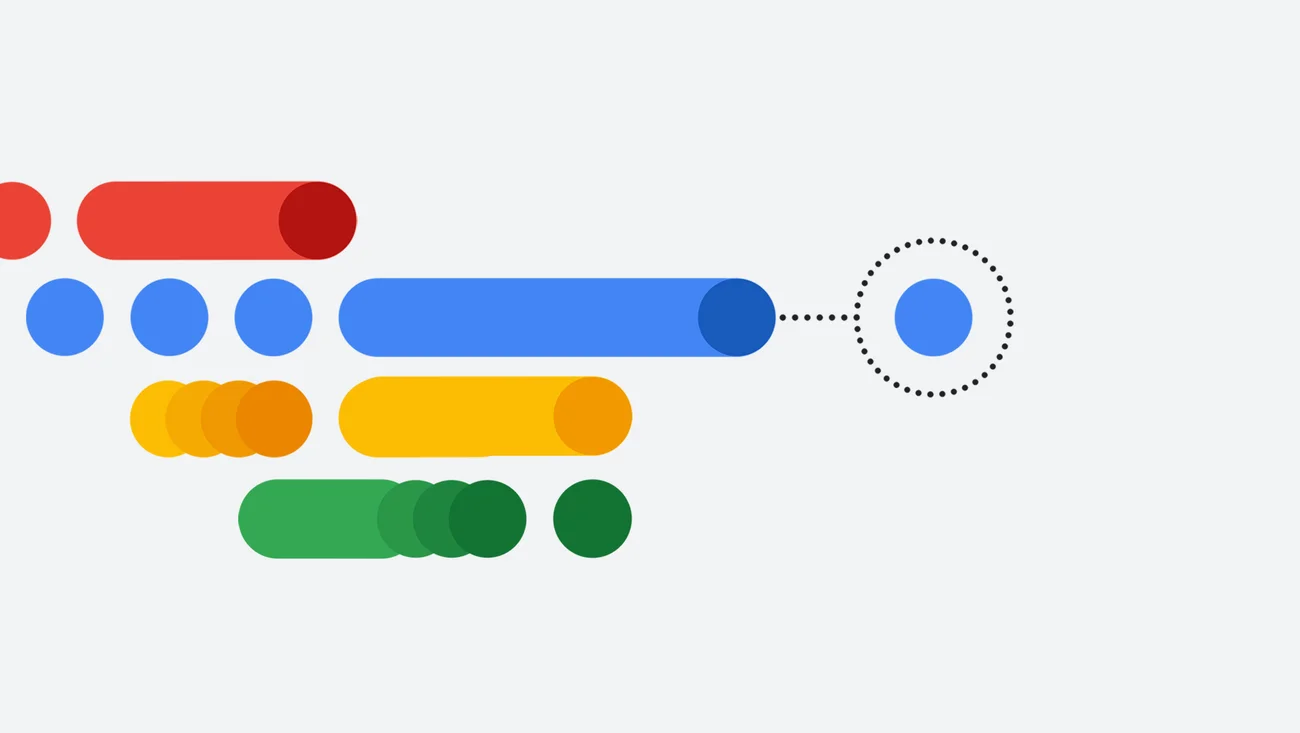 AI-imager Midjourney v5 stuns with photorealistic images
Midjourney announced version 5 of its commercial AI image-synthesis service, which can produce photorealistic images at a quality level that some AI art fans are calling creepy and "too perfect." Midjourney v5 is available now as an alpha test for customers who subscribe to the Midjourney service, which is available through Discord.
Professional corporate headshots for remote teams using AI
A great example of generative AI in action is professional mugshots. HeadShot Pro creates headshots for remote teams without the cost and effort of getting in front of a professional photographer.
Microsoft adds generative AI to Bing Search
Microsoft Bing has added Bing Chat answers in the Bing Search results in place of some of the answer boxes.
---
w/BrandStrategies
Brand Strategy Collection
Brand Strategies for the Metaverse is a unique collection of over 250 consumer brands and their strategies in the emerging technologies of Web3 and the Metaverse. I have tracked, traced, analysed and assessed 250 consumer brands and their projects, initiatives and use-cases in AI, VR/AR/MR, NFTs, blockchain and crypto.
From Adidas to Zara, from Web3 to the Metaverse, this is a comprehensive collection of consumer brands including:
Adidas, AIA Insurance, Alfa Romeo, Asics, Aston Martin, Atari, Audi, Bacardi, Bentley, Bose, Boss, Budweiser, Burberry, Cadbury, Campbell Soup, Carrefour, Champion, Chevrolet, Chipolte, Coca-Cola, DBS Bank, Decathlon, Dior, Disney, Dolce&Gabbana, eBay, Emirates, Evian, Ferrari, Ford, Gap, Gibson, Glenfiddich, Gucci, Heineken, Hennessy, HTC, Hyundai, JBL, Johnnie Walker, Kellogg's, Kia, Kraft Heinz, L'Oreal, Lacoste, Lamborghini, Lavazza, ...
BONUS: The Brand Strategy Collection also lists over 30 celebrities and 20 locations who have adopted these emerging technologies to promote their own brands.
♾️
To find out more about the use-cases for consumer brands in AI, web3 and the Metaverse, check this out.
---
Further Reading
✍️
What Do You Think? Leave A Comment 👇
Let us know what you think about this subject by putting your comments, thoughts or feedback in the comment section below. ☟
---
w/Promotions
Meco: the best new app for newsletter reading
Reading newsletters in the inbox is frustrating - it is noisy and easy to lose control of subscriptions. Now you can enjoy your newsletters outside the inbox with Meco, an app built for reading. Plus it's completely free.
---
👻 Turn Your Audience Into A Business.
Ghost is a powerful app for new-media creators to publish, share, and grow a business around their content. It comes with modern tools to build a website, publish content, send newsletters & offer paid subscriptions to members.
Try Ghost completely free for 14 days.
---
Try Revolut Premium for free for 3 months!
---
w/Podcast
Subscribe to the Big Tech Little Tech newsletter
Stay up to date with all the news and latest episodes from the Big Tech Little Tech podcast. Subscribe to the Substack newsletter, it's free!
---
☕️ Buy Me A Coffee
Readers often ask me how they can show their appreciation for Wiser!
Here's a way...Buy me a coffee.
BuyMeACoffee is a donation service that makes it real quick and easy for supporters like you to make a one-off or repeat donation and show their appreciation. Virtual coffees are priced at €2 each.

---
Disclaimers
Product Promotion: Some of the products and services promoted on this page are called affiliate links. This means that at no cost to you, should you click the link and take their offer, they may pay me a small commission or give me another benefit, such as new subscribers for the Wiser! Newsletters.
Not Advice: The articles, newsletters and content published on this website are solely for information, education and entertainment value. Nothing on this website should be considered legal or financial advice. Do not share any information in the comments you should keep confidential.
Personal Opinions: The opinions and thoughts sharedon this website and in the Wiser! Newsletters are my own, and not those of any of the third parties mentioned or linked to on this website. No affiliation is implied or otherwise intended with third parties that are referenced or linked.